Born as Abul Kalam Muhiyuddin Ahmed Azad on November 11, 1888, Maulana Abul Kalam Azad is one of the most notable names of the Indian freedom struggle. In commemoration of India's first education minister, his birthday is celebrated as the National Education Day. Here are 10 facts about Maulana Azad who was not just a freedom fighter, but also a scholar, poet, journalist and educator: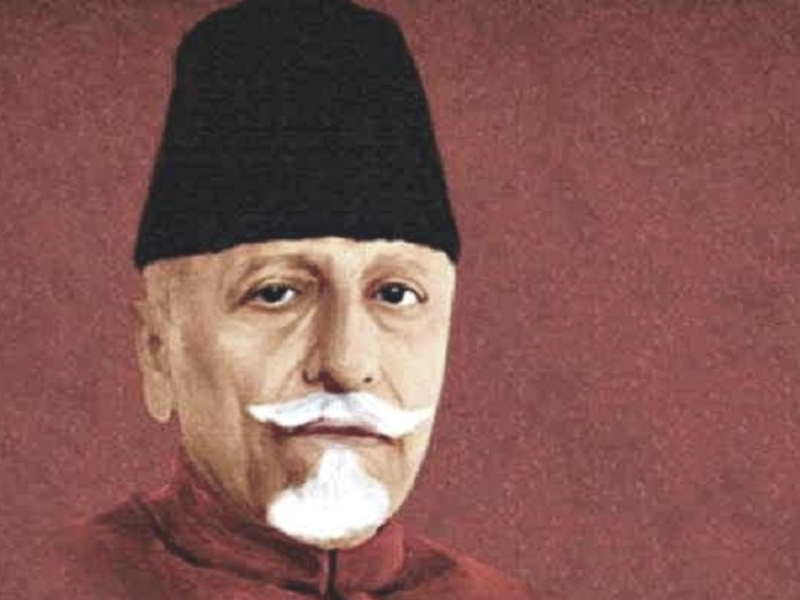 1. He is commonly remembered as Maulana Azad; the word Maulana is an honorific meaning 'Our Master', and he had adopted Azad (Free) as his pen name.
2. Maulana Azad was born in Mecca in 1988 as Abul Kalam Azad, his father was scholar from Delhi who moved to Mecca during Sepoy Mutiny. After returning to India in 1890 with his family, Azad was home-schooled, he mastered several languages, including Urdu, Hindi, Persian, Bengali, Arabic, and English.
3. At the age of 12, Maulana Azad was running a library, a reading room, and a debating society, at 14 he was teaching a class of students twice his age and by 16 he was publishing a poetical journal and was editor of a weekly.
4. He was married at the age of 13 to a young Muslim girl, Zulaikha Begum.
5. He rose to prominence as a journalist criticising the British Raj and supporting Indian nationalism. Later he became the leader of Khilafat Movement which brought in close contact with Mahatma Gandhi. During this period, Azad became an enthusiastic supporter of Gandhi's ideas of non-violent civil disobedience and worked to organise the non-cooperation movement in protest of the 1919 Rowlatt Acts.
6. He became the youngest person to serve as the President of the Indian National Congress at the age of 35.
7. Azad was the most prominent Muslim leader to oppose the creation of Pakistan. Azad remained a close confidante, supporter and advisor to prime minister Nehru.
8. Under his leadership, the first Indian Institute of Technology was established along with the University Grants Commission. He also laid emphasis on the development of the Indian Institute of Science, Bangalore and the Faculty of Technology of the Delhi University.
9. Numerous institutions across India have been named in his honour – some of them are the Maulana Azad Medical College in New Delhi; Maulana Azad National Institute of Technology in Bhopal; Maulana Azad National Urdu University in Hyderabad; Maulana Azad Centre for Elementary and Social Education (MACESE Delhi University); Maulana Azad College; Maulana Abul Kalam Azad Institute of Asian Studies; and Maulana Abul Kalam Azad University of Technology, in Kolkata; Maulana Azad library in the Aligarh Muslim University in Aligarh and Maulana Azad Stadium in Jammu. His residence is now the Maulana Azad Museum.
10. In 1992, he was posthumously awarded the Bharat Ratna.