Against the backdrop of the invitation of the Union HRD ministry for public involvement with drafting NEP 2015 possibly being an elaborate cosmetic exercise, EducationWorld presents its recommendations on the 13 'themes' of school education shortlisted for public debate – Summiya Yasmeen
Six months ago on India's 66th Republic Day (January 26), the BJP-led NDA government invited online public participation in preparing the long-awaited New Education Policy (NEP) 2015. Since then, over 12,000 suggestions have been submitted (as on April 22) on the portal www.mygov.in. According to a 'timeline' drawn by the Union human resource development (HRD) ministry, village education committees in 250,000 gram panchayats countrywide were scheduled to deliberate and provide inputs on the proposed NEP during April-May, and 6,600 meetings were to be convened during June-July by block education officers and representatives of urban local bodies to elicit public opinion on the shape and contours of NEP 2015. Several e-mails to the Union HRD ministry to confirm how many of these meetings were actually held, remain unanswered.
Moreover, over the next two months, zilla parishads, district education committees, principals of selected secondary schools and colleges, block education officers, and other education officials in the country's 29 states and seven Union Territories are expected to hold NEP deliberations. Following these consultations, each state/Union Territory will hold three multi-stakeholder roundtable meetings and present 36 state/UT-level outcome documents. By December, the draft of a new education policy will be ready.
"Our last education policy was formulated over two decades back but the world has changed a lot since then. We launched a project to formulate another one this January and made people participate in the exercise. Earlier, a select band of bureaucrats, academicians and politicians used to make this policy, but we have been asking people what they want their children to study. Aspirations vary across India. This is the first such endeavour in India," said Union HRD minister Smriti Irani at a conference in Delhi on July 21.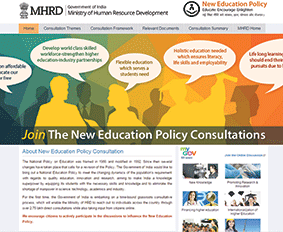 The first National Policy on Education (NPE) was promulgated in 1968 by the Indira Gandhi-led Congress government on the basis of recommendations made by the Kothari Commission (1964-66). But given the low priority accorded to education by all political parties, it remained a pious proclamation. Its three main recommendations — provision of compulsory elementary education to all children to the age of 14; introduction of the 'three language formula' (teaching English, official language of each state of the Union, and Hindi) in schools; and increasing annual government (Centre plus states) expenditure on education to six percent of GDP — have yet to be implemented.
A constitutional amendment (Article 21-A) and the Right of Children to Free and Compulsory Education Act, 2009 (aka RTE Act) obliging the State (Central and state governments) to provide free and compulsory education to children aged between 6-14 (not all children to 14) was enacted 41 years later. But instead of focusing on raising the pathetic standards of 1.2 million government schools, the RTE Act has passed part of the onus of providing free elementary education to the country's 220,000 private schools, and is mired in litigation, confusion and corruption.
Eighteen years later in 1986, another Congress government at the Centre led by Indira's son Rajiv Gandhi made a second attempt to address India's moribund public primary education system. NPE 1986 introduced Operation Blackboard to improve the abysmal infrastructure of government primaries nationwide and promoted the Indira Gandhi National Open University. NPE '86 was updated in 1992 by the P.V. Narasimha Rao-led Congress government at the Centre with little effect. Now almost three decades later, the Narendra Modi-led BJP government, which enjoys a majority (282 seats) in the Lok Sabha, has taken on the challenge of presenting a coherent and effective new education policy.
To give shape and substance to NEP 2015, a set of 33 'themes' have been identified — 20 in higher education and 13 in school education — for public participation and debate. Among the 13 themes of school education on which public comments and suggestions are invited are: improving learning outcomes; extending the outreach of secondary and senior secondary education; strengthening vocational education; reforming school exam systems; revamping teacher education, etc. Similarly, the 20 themes of higher education include governance reforms; ranking and accreditation; regulation; role of Central institutions; improving state government universities; integrating skill development programmes into higher education, and promoting online and technology enabled learning, among others.
Despite — or perhaps because — the education policy initiatives of 1968 and 1986/92 have proved dead letters, some liberal academics have welcomed the BJP/NDA government's NEP 2015 initiative. "NEP 2015 is long overdue. The last NPE was formulated 30 years ago by the Rajiv Gandhi government in pre-liberalisation India. Since then, the economy and education sector have undergone a sea change. Now with the infrastructure of government schools having improved and private schools having multiplied, the focus needs to shift on improving syllabus/curriculum quality and learning outcomes. NEP 2015 needs to suggest ways and means to enhance learning outcomes in government schools and colleges, and simultaneously encourage private initiatives in education across the spectrum. This is essential to bridge the demand-supply gap in all sectors of Indian education," says Dr. A.S. Seetharamu, former professor of education at the Institute for Social and Economic Change, Bangalore and currently education advisor to the Karnataka government.
Although the BJP/NDA government's proposal to formulate NEP 2015 has been generally welcomed, the HRD ministry's modus operandi for soliciting public participation in the policy formulation process has prompted uneasiness. Curiously, few, if any, of the country's most well-known education NGOs including Pratham, CRY (Child Rights and You), Design for Change, RTE Forum and Centre for Civil Society (CCS), or for that matter EducationWorld, have been invited by the ministry to submit any suggestions or recommendations relating to the shape and form of NEP 2015.
EducationWorld submitted its proposals within the cramped windows (500 characters for each theme) permitted by www.mygov.in, described as a futile exercise by editor Dilip Thakore. "It's impossible to make any constructive recommendation within the space constraint of 500 characters which translates into barely five sentences. Therefore the best I could do was to refer to the EducationWorld archives," says Thakore.
The failure to specially invite highly-respected education voluntary organisations to participate in the NEP 2015 formulation process, and the perfunctory online participation crumb thrown to the public, has aroused suspicions. Rohit Dhankar, a well-known education activist, founder of the NGO Digantar and currently professor at the ambitious new Azim Premji University, Bangalore, questions the efficacy of a public participation exercise in which the scope of the debate has been restricted to pre-determined themes, and by the small online window offered to the public.
"Significant comments cannot be presented in the impossibly tiny space of 500 characters — a fact that can be seen when we look at comments on the site. Therefore, it is safe to conclude that the very design of inviting public views in this manner favoured fragmentation… By opening up the narrower issues for public debate through predefined themes and leading questions, the strategy pre-empts any discussion on real policy issues, thus leaving decisions in the hands of a chosen few," writes Dhankar in The Hindu (July 21).
Suspicion about the bona fides of the HRD ministry's elaborate public participation exercise is sharpened by reports that the Rashtriya Swayamsevak Sangh (RSS) — the ideological and cultural parent of the BJP — has parallely established a Shiksha Niti Aayog (education policy commission) under the leadership of controversial educationist and RSS pracharak Dinanath Batra, which is also inviting education reform suggestions from "right-minded" citizens. Moreover on July 18, Smriti Irani held talks with functionaries of RSS-affiliated education organisations for their inputs on the proposed NEP.
The RSS affiliates reportedly suggested that NEP 2015 should give thrust to instilling nationalism and ancient Indian values into school education. Simultaneously, Bharatiya Shiksha Mandal, another RSS affiliate, has released a draft titled 'Bharatiya Education Outline' which recommends teaching of mother tongue and a classical language in secondary schools, and the compulsory introduction of Vedic maths. Sceptics allege that the 250,000 gram panchayat village education committees and proposed district education committees which will deliberate the shape and content of NEP 2015, will be packed with RSS/BJP members and sympathisers.
"During the past one year under the rule of the BJP/NDA government, saffronisation of education has transformed from fear into a harsh reality. The government has forced resignations and appointed grossly under-qualified sangh parivar loyalists as heads of premier institutions. We have also witnessed the government placing ideology before education — celebrating 'good governance day' on Christmas; fomenting communal polarisation at Aligarh Muslim University; forcing the Kendriya Vidyalayas to replace German with Sanskrit as the third language, etc. With this record, it is unsettling to think of the NEP 2015 which will finally emerge. It's quite likely that the government will be influenced by the RSS which wants to indigenise the minds of India's children, whereas a 21st century education policy should broaden and open their minds," says M.V. Rajeev Gowda, hitherto a professor at IIM-Bangalore and national spokesperson of the Congress party and member of Parliament (Rajya Sabha).
Against this backdrop of public involvement with drafting NEP 2015 possibly being an elaborate cosmetic exercise, in the first of a two-part blueprint, EducationWorld presents its recommendations on the 13 HRD ministry themes for school education shortlisted for public discussion.
'Ensuring learning outcomes in elementary education'
The hrd ministry's website which invites public suggestions/recommendations, acknowledges that learning outcomes in India's 1.40 million primary schools — especially 1.2 million government primary schools — are rock-bottom. This is confirmed by the authoritative Annual Status of Education Report (ASER) published by the highly-respected Mumbai-based NGO Pratham, which measures learning outcomes of children in rural primaries. According to the latest ASER 2014, the proportion of children in class V who can read and comprehend class II-level texts has dropped from 52.8 percent in 2009 to a mere 48.1 percent in 2014. Worse, the percentage of class III children who can do simple subtraction sums is a mere 25.3 in 2014 — down from 33.2 percent in 2010.
"There's a compelling need to define learning outcomes — basic reading, writing and arithmetic skills — and attain them.
Stressing achievement of these skills over completion of textbook syllabi is important. The government should define stage-wise goals and make schools responsible for achieving them. Once this is achieved, the focus should be on helping children to become independent learners," says Madhav Chavan, founder-CEO of Pratham.
EW recommendation. Ab initio EducationWorld (estb.1999) has been advocating increase of national (Centre plus states) public education outlay to 6 percent of GDP per year as advocated by NPE 1968. This will ensure all government schools are equipped with good infrastructure and are adequately staffed to attract and retain children in school. Moreover in a detailed cover story, we suggested that the Central and state governments experiment with the charter school model which is rapidly expanding in the US and Scandinavia, under which the government transfers management of its schools to proven education NGOs and/or private educationists, paying them the per student cost incurred by it (see EW, October 2009/ August 2014). In response to the HRD ministry's invitation, EducationWorld reiterates this recommendation.
'Extending Outreach of Secondary and Senior Secondary Education'
Because of sustained under-investment in education for over six decades, despite hosting a population of 100 million children in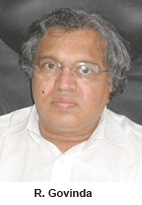 the 14-18 age group, contemporary India has established a mere 237,000 intermediate/senior/higher secondary schools, most of them in the fees-levying private sector. With the Sarva Shiksha Abhiyan (universal primary education) programme initiated in 2001, having increased GER (gross enrolment ratio) in primary education to 98.4 percent, the secondary education system doesn't have the capacity to absorb the increasing inflow of new entrants. The HRD ministry's invitation to the public to aid the formulation of NEP 2015 acknowledges this.
"Universalisation of secondary education should be a top priority of the government. Unfortunately, I don't see any proactive government efforts to achieve this. The solution lies in building comprehensive secondary schools in the government sector, especially residential secondaries in rural India, and particularly for girls. Models already exist in the form of the 589 Jawahar Navodaya Vidyalayas and the 3,069 Kasturba Gandhi Balika Vidyalayas. We need to scale them up," advises Dr. R. Govinda, until recently (July 21) chairman of the Delhi-based National University of Educational Planning and Administration (NUEPA).
EW recommendation. With a mere 37 million children in secondary education, increase annual budgetary outlay (Centre plus states) for education to 6 percent of GDP. Simultaneously, liberalise regulations to encourage private investment in K-12 education, and provide soft loans and encouragement to the country's estimated 400,000 'unrecognised' private budget schools to become RTE Act-compliant and scale up (see EW, August 2014).
'Strengthening Vocational Education'
Vocational education and training (VET) is a blindspot of post-independence India's policy makers, but not of EducationWorld (estb.1999). During the past 15 years, EW has published several detailed, unprecedented Special Report features drawing public attention to the country's VET deficit (see educationworldonline.net archives). Currently, a mere 3.5 million youth are enroled in India's 11,000 VET institutions (including 5,114 ITIs run by the Union ministry of labour), and only 3-5 percent of the country's 480 million workers have formal VET certification. In sharp contrast, 90 million youth are enroled in China's 500,000 VET institutions and 11 percent of its total labour force has received formal vocational education. Under EW and public pressure, in 2009 the UPA-II government established the National Skill Development Corporation with the mandate to skill 150 million youth by 2020 and recently, the BJP government has launched a massive National Skills Mission. However, VET programmes are almost non-existent in K-12 education.
"In European Union countries, ESE (enterprise skills education) starts from class I and pre-vocational courses in class VIII,
followed with vocational courses in senior secondary school. Children above 14 years enroled in VET courses simultaneously work as apprentices or trainees for three-four days per week in local small and medium-scale enterprises. Likewise, NEP 2015 needs to introduce ESE in primary classes and make skill development an integral part of school curriculums," recommends Krishan Khanna, chairman of skills advocacy NGO i-Watch India, and indefatigable but unheeded champion of VET for several decades.
EW Recommendation. Enable private investment in VET institutes; strengthen NSDC; and heed i-Watch/Krishan Khanna's advice.
'Reforming School Examinations'
Numerous genuine educationists believe that most of the ills of India's K-12 pedagogical system — rote learning, chalk-n-talk teaching, heavy curriculum load, neglect of problem-solving and critical thinking skills, student anxiety, etc — are outcomes of the deeply flawed examination systems of the country's 34 school-leaving exam boards, the pan-India Central Board of Secondary Education (CBSE) and Council for the Indian School Certificate Examinations (CISCE) not excluded. In July 2009, former Union HRD minister Kapil Sibal announced a slew of exam reforms in school education. The testing class X board exam for CBSE-affiliated schools became optional and a new assessment schema — Continuous and Comprehensive Evaluation (CCE) — replaced the 'sudden death' final exam. Since then, all 16,000-plus CBSE-affiliated schools have adopted CCE as have most state governments.
However, CCE implementation is mired in confusion with inadequately trained teachers struggling to switch from the traditional exam system to a radically new form of assessment, a predicament detailed by EducationWorld (EW, August 2013). The unintended outcomes are rampant grades inflation in school-leaving exams and teacher subjectivity.
"Student assessment should improve performance, not just monitor or audit it. It should not only assess a student's 'knowledge of facts' but also soft, life, thinking and vocational skills. However, intensive teacher training is crucial for any exam reform to succeed," says Lina Ashar, the founder of Kangaroo Kids Education Ltd, which runs the Kangaroo Kids and Billabong High chain of over 100 owned and franchised pre-primary and high schools across India and in the Maldives, Qatar, Dubai and Sri Lanka, with an aggregate enrolment of 25,000 children.
EW Recommendation. Re-evaluate cost-benefits of CCE, and address the reality of obsolete teacher training curriculums, teacher shortages, high teacher-pupil ratios, and crumbling infrastructure of government schools. Annual 6 percent of GDP investment (Centre plus states) in education is a pre-condition of success. NCERT and CABE task forces should suggest deep exam reforms which assess application of concepts, problem solving and critical thinking capabilities of students. Weightage should also be given to non-academic learning.
'Revamping Teacher Education for Quality Teachers'
It's an open secret that the syllabuses and curriculums of India's estimated 13,867 teacher training institutions including 6,076 B.Ed colleges are of early 20th century vintage — globalisation, liberalisation and the emergence of the internet, notwithstanding. Currently one in five primary school teachers lacks the stipulated minimum academic qualifications.
"Teacher training needs to be urgently overhauled to equip teachers with contemporary training, mentoring, and leadership capabilities. NEP 2015 should focus on developing new teaching schools, while simultaneously building the capacity of existing teacher training institutions and making the current D.Ed and B.Ed courses more relevant. Schools should be encouraged to experiment with alternative teacher certification courses, and the experiences of private and non-governmental organisations working in teacher training should be leveraged to develop teacher standards, so that school managements and peers/supervisors can periodically assess teachers' performance for provision of continuous needs-based professional development," says Maya Menon, founder director of The Teacher Foundation, a highly-respected Bangalore-based teachers training organisation.
EW Recommendation. In several detailed lead stories, we have argued that any reform of the country's obsolete teacher education system must begin with the apex-level National Council for Teacher Education (NCTE, estb.1995). NCTE has been recklessly licensing teacher training colleges without due diligence, resulting in a steep fall in the quality of teachers taking charge of the country's classrooms. NCTE must be transformed from a mere licensing authority into a teacher training and pedagogical research organisation. Moreover, teacher training syllabuses and curriculums must be updated and the NCERT-recommended 20 days per year of in-service training must be made mandatory for all school teachers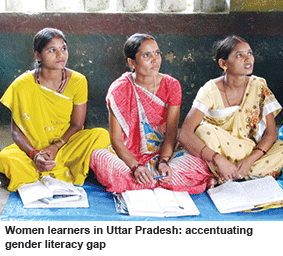 'Accelerating Rural Literacy with Special Emphasis on Women, SCs, STs and Minorities through Adult Education and National Open Schooling Systems'
India hosts the world's largest illiterate population — 286 million. National female literacy is a mere 54.28 percent (cf. 74.96 percent for male citizens), a gender literacy gap accentuated by wide urban-rural disparities.
Niranjanaradhya V.P, fellow and programme head for education, Centre for Child and the Law, National Law School of India University, Bangalore, recommends adapting adult literacy programmes to rural contexts and marginalised communities, and transforming village schools into community learning centres. "An extensive mapping exercise needs to be done in rural India to determine where new schools should be built. Local communities should be encouraged to use schools as centres for education and social activities, adult literacy and skill development programmes. This will not only bring parents into schools, it will transform them into multi-functional learning and meeting centres, and hubs of community learning," says Niranjanaradhya.
EW Recommendation. In addition to implementing Niranjanaradhya's valuable proposals, NEP 2015 should focus on utilising IT to reach adult education programmes to rural hamlets, expanding the National Institute of Open Schooling programmes to include the hinterland, and partnerships between local governments and NGOs working in the areas of adult literacy and skills development.
'Promotion of Information and Communication Technology systems in School and Adult Education'
According to Elementary Education in India 2013-14, published by the Delhi-based National University of Educational Planning and Administration (NUEPA), 76.7 percent (1.07 million) of India's 1.4 million schools don't have computers — the basic medium for ICT (information communication technologies) delivery. In 2012, the Congress-led UPA-II government released a National Policy on ICT in School Education to equip schools with computer hardware and software, and integrate ICT into pedagogy and teaching-learning processes. However, not much traction has been gained on this initiative.
"Despite infrastructure challenges such as inadequate power supply and internet connectivity, there's great enthusiasm about introduction of technology into school education. However, teachers are the true agents of transformation. They need to be instructed and enabled through digital learning aids and effective training to transform classrooms into ICT-enabled learning spaces. The focus should not be just on introducing latest technology, but on using ICT to improve educational outcomes," says Nirav Khambhati, CEO of Tata ClassEdge, a division of Tata Industries Ltd which provides technology-enabled instructional solutions for schools countrywide.
EW Recommendation. The greatest hurdles to introducing ICT in K-12 education are lack of computer hardware and inadequate teacher training, which require greater budgetary allocations for education. Harnessing the immense possibilities of digital technologies requires provision of computers in classrooms; developing ICT skills of teachers; and creating repositories of quality digital content in English, Hindi and regional languages in all subjects.
Confronted with an estimated shortage of 1.2 million teachers in primary and secondary education, India has no option but to embrace ICT and online technologies to effectively distribute high-quality content delivered by well-trained teachers to contemporary India's 300 million children enroled in the education system at the start of each academic year.
'New Knowledge, Pedagogies and Approaches for Teaching of Science, Maths and Technology in School Education to Improve Learning Outcomes of Students'
According to an nep 2015 discussion note prepared by the Union HRD ministry, poor science and maths teaching-learning accounts for 80 percent of students failing class X board examinations countrywide. Uninspiring and rote-based science, math and technology pedagogies are compounded by severe shortages of science labs and enabling facilities/teaching aids. According to the Delhi-based NUEPA, 75 percent of the 237,000 secondary/senior secondary schools in India don't have laboratories.
"We have reduced the learning of science, maths and technology to mere incantations. As a result, children are completely disengaged, resulting in poor learning outcomes. This needs to change and teachers need to be trained and inspired to shift to hands-on science and maths learning. The examination system also needs to upgrade from rewarding memorisation skills to assessing students' theory application skills. And most important, schools need to invest in science labs and technology studios to enable teachers to deliver practical learning," says Praveen Vudoagiri, co-founder of Creya Learning, a Hyderabad-based company which offers STEM, design thinking and experiential learning programmes to schools.
EW Recommendation. Increasing the annual education expenditure of the Central government from the current 0.6 percent of GDP to 3 percent and national spending to 6 percent is the prerequisite of introducing ICT-enabled science and maths education in the country's schools and other education institutions. Increased outlays are also necessary for investment in continuous teacher training. For several years, EducationWorld has been presenting detailed schemas for mobilising greater resources for education, particularly its lib-lab-lav budget for furbishing 1.2 million government schools countrywide with a library, laboratory and lavatories with a one-time capital expenditure of Rs.42,750 crore (EW, April 2012). Moreover, the Central and state governments need to actively collaborate with NGOs such as the Agastya Foundation engaged in popularising mobile science labs in rural India (EW, March 2012).
'School Standards, School Assessment and School Management Systems'
Although the concept of institutional accreditation has been popularised in higher education by the National Assessment and Accreditation Council (NAAC, estb. 1994), in K-12 education it's a new idea.
The first step towards initiating a formal ecosystem for school assessment and accreditation has been taken by the National Accreditation Board for Education and Training (NABET), a constituent of the Quality Council of India, set up jointly by the government of India and Indian industry represented by ASSOCHAM, CII and FICCI. Since 2007, NABET has accredited a mere 70 schools which volunteered for assessment. "Given the wide diversity of schools — private unaided schools in metro cities, unaided state board schools, unaided and aided rural schools, government schools, etc — NEP 2015 should recommend varying standards and benchmarks for each category. For instance, for schools in rural areas the focus should be on delivery of expected learning outcomes and optimal utilisation of available infrastructure norms, while for urban schools assessment parameters could be more comprehensive. NEP 2015 needs to acknowledge the importance of school assessment and accreditation as a crucial tool for schools to self-improve and boost stakeholders' confidence," says Vilas Kulkarni, an Aurangabad-based educationist and consultant to NABET and CBSE (SQAA School Accreditation).
EW Recommendation. With the introduction of its annual EW India School Rankings in 2008, EducationWorld initiated the concept of rating and ranking schools on several parameters beyond mere academic performance. NABET should inter alia carefully study these parameters based on the perceptions of several stakeholders in education (principals, teachers and parents), and ascertain if the perceptions are supported by factual data.
Moreover, NABET could codify the best practices of top-ranked schools and publicise best pedagogies and practices for emulation by schools countrywide.
'Enabling Inclusive Education — Education of Girls, SCs, STs, Minorities and Children with Special Needs'
Even though the historic right to Education Act, 2009 mandates admission of children with special needs in all mainstream schools, this directive is followed more in the breach than observance. "The government school system is a disaster. There are not enough schools in remote areas and habitations with high SC/ST and minority populations. The RTE Act should be amended to penalise schools for denying admission to special needs and SC/ST children. Special needs education should be included in B.Ed and all other teacher training curricula," says Urvashi Sahni, founder of the Study Hall Educational Foundation, Lucknow, which runs a rural school (Vidyasthali) serving 472 students from 55 villages, and the all-girls Prerna with an enrolment of 730 girls from urban slums.
EW Recommendation. Ab initio, EducationWorld has argued for inclusive education i.e, integration of children with special needs into mainstream schools, provision of ramps and other enabling facilities in all education institutions (see EW, April 2003) and gender parity in education (EW, April 2004). For inclusive education to become a reality in India, make all school premises disabled-friendly,
and update teaching and learning systems and assessment and examinations processes. EW also recommends adoption of the inclusive education model developed by the Mumbai-based National Resource Centre for Inclusion, and multiplying and modernisng of Kasturba Gandhi Balika Vidyalayas, all-girls residential schools in rural India (see EW, September 2007).
'Promotion of Languages'
The hrd ministry's discussion note on this concedes that despite experts advocating mother tongue as medium of instruction in primary school, there's a "general perception that children learning through English medium have advantage over others while entering the world of work".
Though in principle India follows the three-language formula — English, Hindi and state language — in school education, several state governments have imposed vernacular languages as the media of instruction in government primary schools, and banned promotion of English-medium private primaries. EducationWorld has steadfastly opposed the linguistic chauvinism of state governments.
Our stand on this issue was vindicated on May 6, 2014, when the Supreme Court upheld a Karnataka high court verdict, ruling that the freedom of expression under Article 19 (1) (a) includes the freedom of parents/child to choose the medium of instruction in school (see EW, June 2014).
"All state governments need to respect the Supreme Court judgement, and NEP 2015 should clearly provide for parents to choose the medium of instruction and simultaneously encourage educationists to start English-medium schools," says V.R.N. Reddy, president of the Karnataka Unaided Schools Management Association which fought a two-decade legal battle on the language issue with the state government.
EW Recommendation. In keeping with the spirit of the Supreme Court judgement on the issue, state governments should offer the choice of English as medium of instruction in government schools to low-income parents. Moreover, there's urgent need for the Central and state governments to liberalise rules and regulations relating to the promotion of private English-medium schools, and to train government school teachers to effectively teach English as a second language.
'Comprehensive Education — Ethics, Physical Education, Arts & Crafts, Life Skills'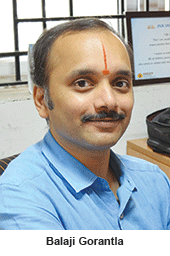 The defining feature of indian k-12 education is excessive focus on academic learning and examination success. According to Elementary Education in India 2013-14, only 58 percent of schools in the country offer playgrounds. EducationWorld has persistently advocated public investment in building public sports infrastructure which can be accessed by government schools in every district, delivery of holistic curriculums wherein sports and extra-curricular education (art, music, performing arts, etc) are given substantial importance (see EW, October 2014) and introduction of life skills education to develop students' knowledge and skillsets to enable them to succeed in workplaces (EW, October 2005).
"Teachers need to be trained to introduce life skills, performing arts, sports activities from kindergarten in a phased manner, and should be encouraged to track the interests and intelligences of children in non-academic fields. This is necessary to enable the all-round personality development of children into mature, contributing adults," says Balaji Gorantla, director, Ankur Learning Solutions Pvt. Ltd, Chennai, which offers yoga and life skills programmes to schools.
EW Recommendation. For the past 15 years, EducationWorld has consistently advocated public investment in building public sports infrastructure in every district which can be accessed by government schools, as also introduction of co-curricular education (art, music, performing arts, etc). Moreover, we have pressed the case for inclusion of life skills education in school and collegiate curriculums (EW, October 2005).
'Focus on Child Health'
Clubbed together, the union government's mid-day meal programme covering 104 million children (6-14 age group) in 1.1 million primary schools and the Integrated Child Development Services (ICDS) scheme covering 1.6 million anganwadis — lactating mother and child nutrition centres — with 75.7 million children from 0-5 years, constitute the world's largest child nutrition programme. Yet, the mid-day meal reaches less than 50 percent of the 230 million children enroled in the country's primary schools, while ICDS covers only 48 percent of the country's 158 million children aged below six. Consequently, 47 percent of all children below the age of three are underweight, and 48 percent are stunted and vulnerable to brain damage.
"Implementation of the ICDS and mid-day meal programmes are plagued by a number of problems including low investment, corruption, and untrained staff. The quality and nutritional value of meals served at anganwadis and schools too, is variable. There's urgent need to ensure accountability at every level. This can be achieved by involving the local community in the functioning of anganwadis, empowering local school management committees and replicating successful models of ICDS/mid-day meals," says Komal Ganotra, director policy, research and advocacy of CRY (Child Rights and You).
EW Recommendation. Doubling public expenditure on education to 6 percent of GDP is an essential precondition for universalising the ICDS and mid-day meal programmes to cover all children. Larger budgetary outlays will also fund safe drinking water and sanitation facilities in all anganwadis and schools. EW also recommends speedy legislation of the National Early Childhood Care and Education policy draft of the UPA-II government, and early transformation of all 1.6 million anganwadis into full-fledged early childhood care and education centres.