User Experience (UX) Design — also known as Human Centered Design — is a multidisciplinary field that deals with user needs, their working environments, ergonomics, and the trouble-free interaction of user while interacting with the system or a product in either digital or a physical form.
The term "user experience design" was first coined by Don Norman, director of the Design Lab at the University of California, around twenty-five years ago. According to him, UX design defines a design process that keeps the user experience first while designing a product. So that the product experience for a customer is unique and everything surrounding the product be it marketing, branding, tagline, colour, packaging, is designed by keeping the customer in mind.
According to ISO 9241-210:2010, the application of User Experience Design process makes systems usable, functional and improves efficiency and effectiveness. Hence, it helps in improving human working conditions, performance and provides satisfaction to the user while interacting with the product/system. This multidisciplinary field is a blend of application of human capabilities (ergonomics) and the technology that follows the design thinking methods and processes to visualise and conceptualise the final product. Products designed following these methods help in motivating users to learn about it and reducing the training cost. User centred design applications are widely used in almost every sector in performing day-to-day activities, e.g. banking, finance, health, travel and tourism, communication technology (ICT), library sciences, ERP systems, administrations, etc. Digital money transfer, booking online tickets, posting messages and images on social media platforms are widely used applications.
Currently, the 'User Experience' also called as 'Customer Experience' that includes physical and digital environment of a product or services and their related processes e.g. pre-purchase, purchase, post-purchase. The future of communication design is User Experience Design, as it will be widely applied in almost all sectors. Currently, there is a huge demand from the industry for trained user experience designers for UX/UI jobs. Current trends in user experience field feature a combination of artificial intelligence, virtual reality, mixed reality, machine learning, etc. These features provide an incredible user experience while interacting with the system and in the future this field will be dominated with these features.
Here are some job roles that are set to dominate the UX landscape in the near future:
User Research Specialist: To understand a customer and their needs, frustrations, goals while interacting with the product. Through various research tools these specialists collect information, analyse and synthesise it.
Information Architect: An information architect is responsible for creating the framework and structure of the system which includes the site map which is prepared, based on brainstorming, card sorting and affinity mapping.
Interaction Designer: An interaction designer is the primary designer of the operational system. While design user interfaces it is essential to consider particular types of UI elements to complete a certain task e.g. call to action buttons, adding name, lists of countries, providing information in words, selecting dates, adding micro animations, etc. All these UI elements provide access to the user to interact with the system as per the requirement of the task.
Usability Analyst: Understand how a customer reacts while interacting with the product or services. Problems faced by users observed while testing and recorded for iteration in design so that user can complete the task efficiently.
Visual Designer: The role involves working on the findings of the rest of the team (analyst, research specialist) and then strategically design style guide with the colors, fonts, images/graphics styles, and other visual elements. Even good content is not effective without good graphics or visuals and hence the visual designer has to work on the visual aspect and aesthetics of the graphical user interface.
Besides being technology savvy with a good understanding of contemporary trends and ability to work with a team to understand user needs and client business requirements, some must-have skill sets for UX/UI designers are:
A good understanding of user-centred design
Planning and conducting user research
Analyse and synthesise the data collected
Heuristic analysis
Rapid prototyping
Usability testing
Usability and accessibility norms and concerns
Proficiency in digital tools such as Sketch, Adobe XD, and InVision, etc.
Develop responsive designs
Basic knowledge of HTML, CSS to communicate with developers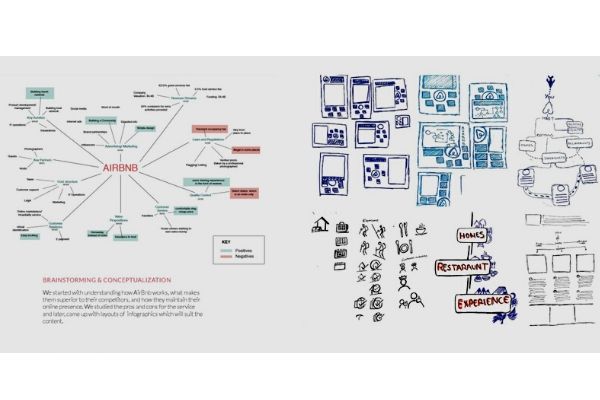 Authored by Sanjeevani Ayachit, officiating director, Symbiosis Institute of Design, Pune.