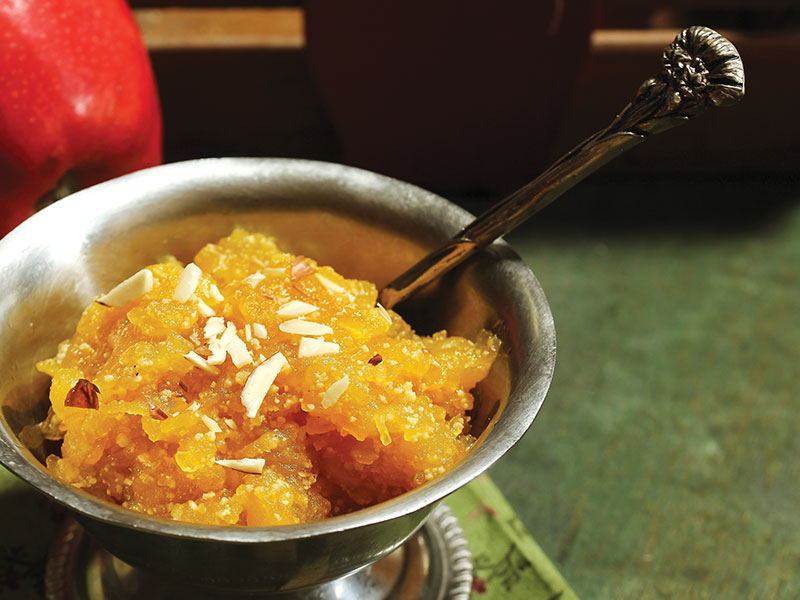 Ingredients
 2 apples, large, grated
 1 1/2 tbsp ghee
 ¼ cup granulated sugar
 ¼ tsp cinnamon powder
 ¼ tsp cardamom powder
 1/8 tsp nutmeg powder
 Sliced almonds, to garnish
Preparation Guide
 Wash, peel and cut the apples into slices and blend in a food processor. If a few small pieces of apple are not fully ground, let them be.
 Heat ghee on medium heat in saucepan and add the apples mix.
 Cook until all the water has evaporated, around 7-8 minutes.
 Now add sugar and mix. Add cinnamon powder, nutmeg and cardamom powder.
 As the sugar melts, the halwa will become a little fluid.
 Cook for 5 minutes, stirring continuously till all water evaporates.
 Garnish with sliced almonds and serve hot.