Last week, a school notification brought a wide smile on the faces of students and parents alike. The notification from the Presidency School, Bangalore read, "We are happy to announce that our school will have 'no books day' for grades 1 to 8 every Friday". The notice further said that children would be engaged in 'various academic-related activities'. This announcement comes as a breath of fresh air amid increasing complains of heavy school bags that students as young as six years of age have to often carry, which not only causes discomfort but may snowball into various lifelong ailments such as chronic back pain.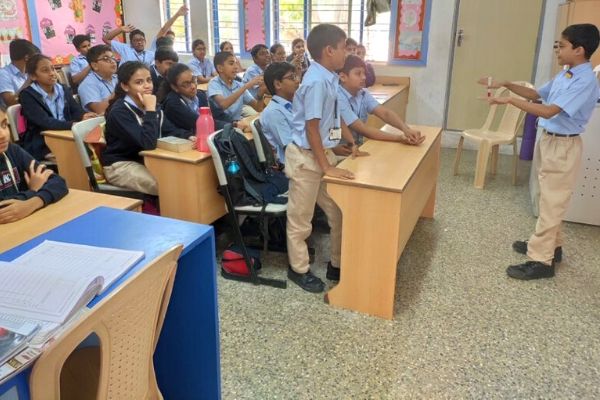 When asked about the motivation behind having a 'no books day', school principal Asha Micah said, "We at Presidency have always looked at ways to make coming to school exciting. Amongst many other initiatives that we undertake, no books day is one such." She added, "We believe that learning can happen beyond schools and this learning remains deeply ingrained. Of course, lesser stuff to carry to school means more fun, but what they carry back home at the end of the day is extra smiles!"
Interestingly, no schoolbag day is being increasingly introduced in various schools across the country. In fact, on September 3, the department of education under the Manipur government introduced no school bags day policy under which students of classes I-VIII need not bring school bags on Saturdays. While speaking to the media, Thokchom Radheshyam, Manipur's education minister said the policy has been implemented to make schools a more joyful place of learning and teaching.
The debate around children carrying heavy school bags has been in place for a very long time. Children have often complained of exhaustion and back pain due to the school bags. While neurologists suggest that a child's school bag weight must not exceed 10 percent of her body weight, that rarely happens, inflicting upon life long damage. In the wake of such a situation, any step taken to reduce students' burden, literally and figuratively is always welcome and it is hoped that other schools follow suit.
News
,
States