China has abruptly withdrawn its Covid-era endorsement of remotely delivered tertiary education. This order is likely to galvanise international enrolments in Western countries while straining university admissions services, visa processing and flight and housing availability.
Beijing authorities have reversed a 2020 rule change that allowed for the local accreditation of degrees and higher education diplomas taught online by universities and colleges in other parts of the world. The new arrangements, revealed in a "special announcement" posted in late January on the Chinese Service Center for Scholarly Exchange (CSCSE) website, apply from the main autumn semester to institutions based in the southern hemisphere and affect both new and continuing enrolments.
"Students should return to school as soon as possible," advises an attached document. This gives Chinese students enrolled at Australian universities between two and four weeks to relocate Down Under in time to start or resume face-to-face classes.
Phil Honeywood, chief executive of the International Education Association of Australia, says that while China has "never been comfortable with online learning", educators had expected a transition period before reversion to usual arrangements. "Such a rapid pivot back to regulated face-to-face learning requirements will definitely create challenges for our education providers and our visa processing. Nonetheless, it will be welcomed by most stakeholders."
Federal government statistics say that as many as 40,000 of some 119,000 Chinese student visa holders were located outside Australia in mid-November. Chinese citizens account for the bulk of the 62,000 foreign higher ed students currently based elsewhere.
Their ready embrace of online education surprised many, and it cushioned Covid's impact on Australian universities' bottom lines. Diplomats had warned that Beijing's endorsement of online degrees wouldn't last forever, but the rapid reversal reflects speedy dismantling of China's pandemic regime.
Australian universities have until mid-2023 to meet rules requiring them to deliver at least two-thirds of foreign students' degrees conventionally.
YTT programme failing
China's most prominent talent recruitment programme is still failing to lure 'top' global scientists back to the country, a study has found.
Established in 2010 as a key pillar of Beijing's Thousand Talents Programme, the Young Thousand Talents (YTT) initiative seeks to recruit science and technology experts from abroad, especially Chinese expatriates.
In the West, the initiative has come under scrutiny from lawmakers, who fear espionage and intellectual property theft amid rising geopolitical tensions. But research suggests that YTT is not yet attracting cream of the crop. "Although designed to improve China's prospect of becoming a global STEM leader, the programme's effectiveness in attracting top talents and nurturing their productivity is unclear," write academics in the journal Science.
Yanbo Wang, an associate professor at the University of Hong Kong's business school, and Dongbo Shi, assistant professor at Shanghai Jiao Tong University, examined researchers' motives for turning down the invitation, which includes a one-off, tax-exempt income subsidy of 500,000 yuan (Rs.60 lakh) and start-up grants of 1 million yuan to 3 million yuan. Dr. Wang and his colleague surveyed more than 400 researchers who were approached for the programme's first four cohorts starting in 2011. They included 73 scientists who rejected the YTT offers and remained overseas, and 339 who accepted spots in China via the programme and spent at least five years doing research there.
While the programme attracted high-calibre talent, it failed to draw the star researchers China hopes to entice, the researchers found. Those who turned down YTT offers had larger annual research grants abroad — with an average of £25,300 (Rs.25 lakh) compared with their peers' £3,700.
"For the very best researchers who have opportunities to receive funding and build up their own research programmes overseas, the YTT programme is much less attractive than (it was) to researchers who had capability, but not the funding to pursue independent research overseas," Dr. Wang told Times Higher Education. The findings also suggest that, once they returned home, some YTT scientists struggled to "reintegrate into China's academia", causing their research output to slow down. And once funding and team size were controlled for, YTT scientists "barely outperformed (overseas counterparts) in terms of publications," according to the study.
But Dr. Wang doesn't believe that the finding bodes ill for the programme. "Instead, this finding suggests that the effectiveness of the YTT programme reflects both the merits (and) strength of China's talent recruitment initiations as well as the weakness (and) structural problems in the current scientific funding schemes in the US and the EU," he says.
Loyalty oath row
Scholars have expressed concern about allegations that Chinese Ph D students have been required to sign oaths of loyalty to the country's government in return for funding. Chinese doctoral students enrolled at several Swedish institutions with support from the Chinese Scholarship Council (CSC) are required to sign contracts swearing loyalty to the Chinese Communist Party and pledging to act in their nation's interests, reports the newspaper Dagens Nyheter. A clause specifying that a member of the student's family should remain in China until their return has aroused particular concern, with the prestigious Karolinska Institute subsequently imposing a temporary bar on enrolments under CSC scholarships.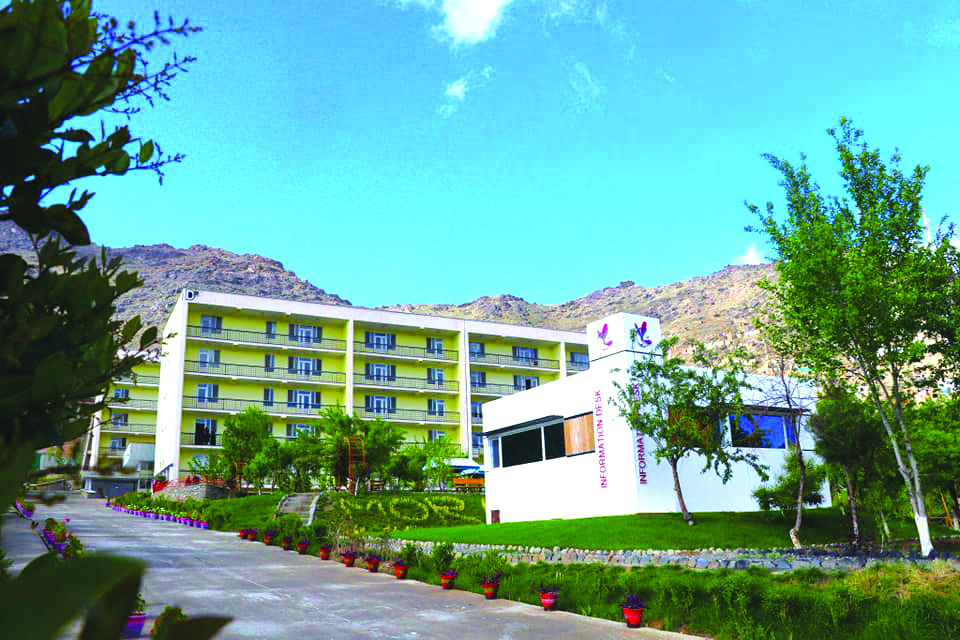 Yu-Hua Chen, assistant professor in China studies at Japan's Akita International University, says having to agree to such contracts in return for funding is "usual practice" in China. However, he notes the country had become more zealous in controlling the actions and statements of its citizens abroad under Xi Jinping, with the early signs of change evident around 2013. Since then Chinese students began to avoid participating in discussions related to the South China Sea disputes or over the treatment of Uyghur minorities in Xinjiang.
Dr. Chen says Western universities would do well to pay more attention to the issue, cautioning that the expectation of loyalty expressed in the documents could be a "moving target". "It could contain a passive meaning like 'never participate in protests against Beijing'" but could also imply that students should develop local communist groups and "mobilise" other Chinese citizens overseas or even engage in industrial espionage, he said, noting that the last would "seriously harm the democracy and academic environment of hosting countries".