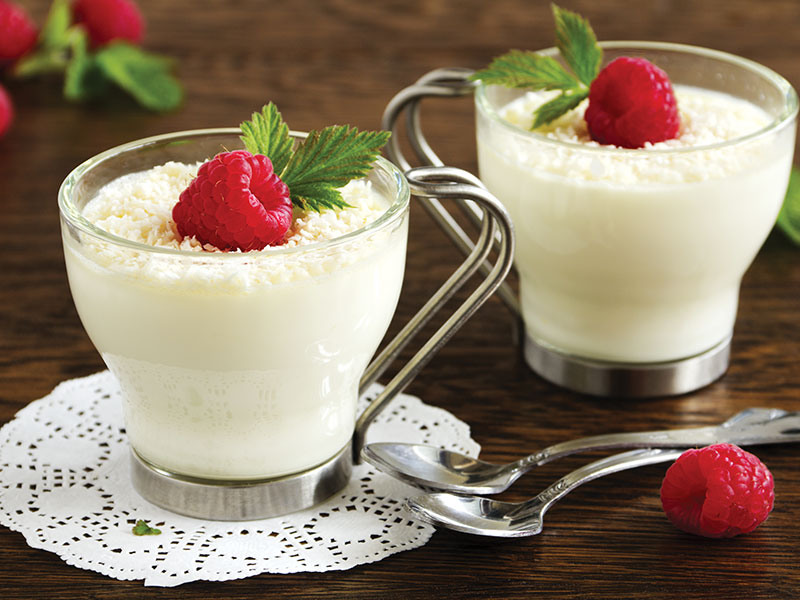 (6 servings)
Ingredients
 4 cups thick coconut milk
 1 tbsp gelatin
 ⅓ cup honey
 2 tsp vanilla essence
 1 cup seasonal fruits
Preparation guide
 Pour 1 cup coconut milk into a medium saucepan. Add the gelatin. Keep for 5-10 minutes to allow gelatin to soften.
 Now heat over medium heat, stirring constantly, until gelatin is dissolved and milk begins to steam. Add remaining coconut milk and honey and whisk until all the ingredients are dissolved. Remove from heat and stir in vanilla. Let the mixture cool for 10 minutes.
 Divide the coconut milk mixture evenly in six glasses or small bowls. Cover panna cottas tightly with plastic wrap, making sure the wrap does not touch the cream's surface. Refrigerate for 5 hours, until cold and set.
 To serve, top with seasonal fruits.