Found 570 Results | Page 29 of 29
Delhi Technological University, New Delhi, formerly known as the Delhi college of Engineering, is a state university established in 1941 offering B.Tech., B.A. (Hons. Eco), B.Des., M.Tech, M.Sc., M.B.A., B.B.A. and Ph.D. programs in various specia... more
Type :
Postgraduate, Undergraduate |
Location :
New Delhi
---
Delhi School of Economics commonly referred to as DSE or D School, is a centre of post graduate learning of the University of Delhi. Started in the year 1949, the campus of the Delhi School of Economics houses the University of Delhi's departments of...
more
Type :
|
Location :
New Delhi
---
Established in 1995, the Delhi School of Communication (DSC) has acquired an enviable reputation as one of the finest communications and media training institutes in the national capital. Sited in south Delhi on a compact state-of-the-art campus, DSC...
more
Type :
|
Location :
New Delhi
---
A low-profile institution of engineering and technical education which has acquired near IIT reputation and is on the threshold of being awarded deemed university status, is the College of Engineering Pune (COEP, est. 1854). COEP was granted full aut...
more
---
CMS College founded way back in 1817 by the Christian Missionary Society of England and it enjoys a stellar reputation for its high-quality education portfolio across the disciplines of arts, commerce and science. The CMS College is the first institu...
more
Type :
|
Location :
Kottayam
---
Sited on a five-acre campus in south Bangalore, B.N.M. Institute of Technology (BNMIT, est. 2001) has established an enviable academic reputation with its students consistently bagging top ranks in university examinations. Affiliated with the Visvesv...
more
Type :
|
Location :
Bengaluru
---
AzimPremjiUniversity was established with a clear social purpose to make significant contributions towards a just, equitable, humane and sustainable society. The university aspires to do this through the development of talent and the creation of know...
more
Type :
|
Location :
Bengaluru
---
AMET University – Academy of Maritime Education, Chennai is an autonomous engineering and technology university. It is India's first maritime university that offers a number of undergraduate and postgraduate study programmes in naval scien... more
Type :
Postgraduate, Undergraduate |
Location :
Chennai
---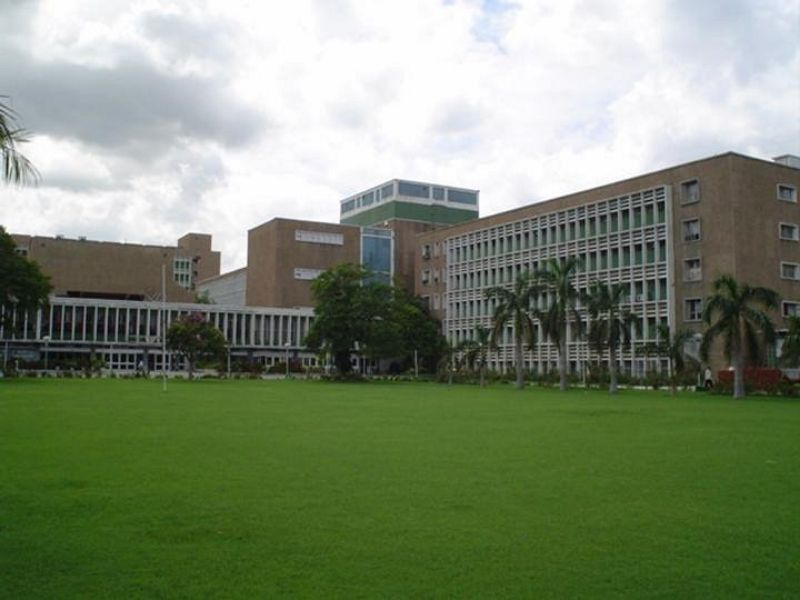 All India Institute of Medical Sciences, Delhi (AIIMS) is a premier medical college and research public university based in New Delhi. The Institute operates autonomously under the Union Ministry of Health and Family Welfare (India). In the annual... more
Type :
Postgraduate, Undergraduate |
Location :
New Delhi
---
Christ (Deemed to be University), Bengaluru is a private deemed to be university located in Hosur Road (main campus), Bengaluru. It was founded in 1969 and is managed by the priests of Carmelites of Mary Immaculate (CMI), the first indigenous Syri... more
Type :
Postgraduate, Undergraduate |
Location :
Bengaluru
---
Page 29 of 29