Autar Nehru (Delhi)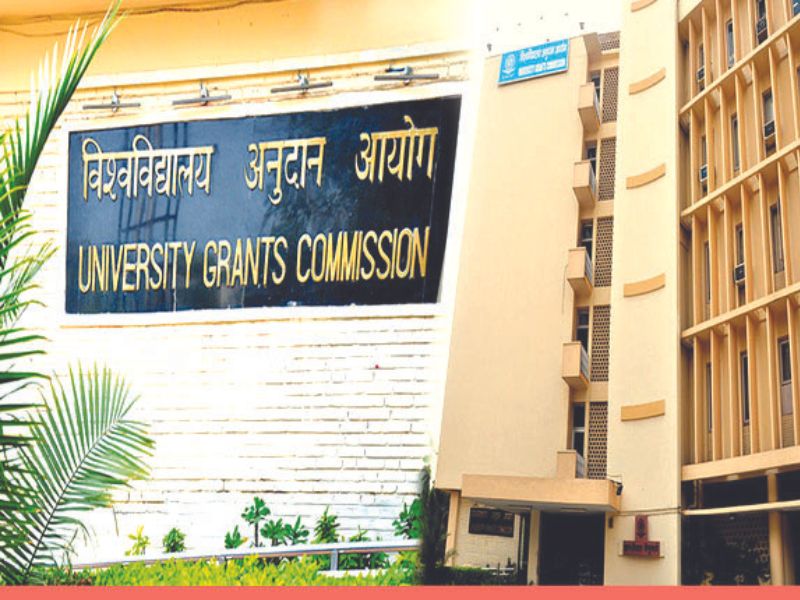 With the university grants Commission (UGC) — the apex-level body that regulates higher education countrywide — releasing its draft UGC (Setting up and Operation of Campuses of Foreign Higher Educational Institutions in India) Regulations, 2023 on January 5, India moved closer to permitting foreign higher education institutions (FHEIs) to establish campuses on Indian soil. Although finalisation of the regulations is pending, to all intent and purposes this historic liberalisation of Indian academia — a tightly closed shop until dawn of the new millennium — is done and dusted. Ironically, the ruling BJP government at the Centre, and particularly its ideological mentor organisation, the Rashtriya Swayamsevak Sangh (RSS) had all along vociferously opposed the entry of FHEIs into India since the proposal was initiated in the 1990s.
First mooted shortly after the historic Union Budget of 1991 which dismantled Soviet-inspired licence-permit-quota raj in Indian industry, this initiative has had a chequered history. The first Bill to this effect was introduced in the Rajya Sabha in 1995 by the Narasimha Rao-led Congress government in its last year in office, and it lapsed when the government's term ended. In 2007, a Foreign Educational Institutions (Regulation of Entry, Operation, Maintenance of Quality and Prevention of Commercialisation) Bill, 2007 was approved by the Union cabinet of the Congress-led UPA government which swept to power at the Centre in General Election 2004. However, the Bill was strongly opposed by the CPM (Communist Party of India-Marxist) whose 66 MPs were supporting the UPA coalition of that time and it wasn't tabled in Parliament.
Another Foreign Educational Institutions (Regulation of Entry and Operations) Bill, 2010 was presented to Parliament in 2010, but was vehemently opposed by the BJP which made common cause with left-wing communists, and was referred to the Parliamentary Standing Committee. Finally the Bill was introduced on January 13, 2013 by then Union HRD (education) minister Kapil Sibal, but prolonged disruption of Parliament by the opposition (especially BJP) killed it until the term of the Lok Sabha ended. Therefore this time round, instead of enacting legislation which could be torpedoed in Parliament, the BJP government has invoked s.12 and s.26 of the University Grants Commission Act, 1956, which confers wide powers on the commission to "advance the cause of higher education in India", and maintain "minimum standards of instruction for the grant of any degree by any university".
According to BJP insiders in Delhi, the major factor which has prompted the BJP about-turn is that with reputed Western universities having established campuses in China, UAE, Singapore, Malaysia, and Qatar, these countries have emerged as international education hubs attracting students from several countries, including India. On the other hand, the inflow of foreign students into India has remained unimpressive at under 75,000 for the past two decades. Moreover, with the latest AISHE (All India Survey on Higher Education) Report indicating that against the target of 50 percent youth in the 18-24 age group in higher education by 2035, the current GER (gross enrolment ratio) is only 27.3 percent, additional capacity has to be created in higher education. FHEIs establishing campuses in India will boost capacity, raise standards and most importantly diminish the outflow of Indian youth into universities abroad.
"The invitation to foreign universities is esse4ntially driven by the compulsion to stem the huge annual foreign exchange outflow ($10 billion) to pay for the education of youth going abroad for higher education. The initiative to invite the world's best universities to engage with Indian students within the country is overdue," says Meeta Sengupta, an IIM-Ahmedabad alumna and a Delhi-based education advisor.
Unsurprisingly, the entry of FHEIs through UGC rules and regulations without a full-fledged debate in Parliament is anathema to Left academics and students. "This is reactivation of 'drain theory', by which educational East India Companies will plunder the vast education sector. Social justice concerns have been totally ignored which is very important in our context where higher education is a very effective means for social change," says a statement from the Aam Aadmi Party-affiliated Delhi Teachers' Association (AADTA).
However though the UGC guidelines have belatedly invited Top 500 ranked foreign universities to establish campuses in India, the response is likely to be tepid. In typical Indian bureaucracy style, the fine print often contradicts the primary intent. There are numerous terms and conditions relating to entry qualifications, repatriation of income and doubts about policy stability that could prove to be disincentives for top-ranked Western universities accustomed to enjoy real autonomy from government. Therefore, sentient monitors of Indian education recommend gradual entry of FHEIs into Indian academia.
"As a first step, government could strengthen NEP 2020 recommendations regarding 'internationalisation-at-home' by empowering our own HEIs to bring in more foreign students. Enabling foreign universities and their research centres to build deeper and more meaningful collaboration with Indian HEIs is also necessary. Ideally, the starting point should be to set up campuses as joint ventures in collaboration with top-ranked (Indian) HEIs and enable faculty and student mobility. Such partnerships will also help build powerful synergies for the future," advises Bhushan Patwardhan, a former vice chairman of UGC and Yugank Goyal, associate professor at FLAME University, Pune in an op-ed essay in the Indian Express (January 12).
This is good advice. BJP leaders who believe that the party's belated ideological about-turn and opening the gates to FHEIs will provoke a stampede, are likely to experience disillusionment.