With a diabetes-related death occurring every 10 seconds, this silent epidemic has transformed into a global healthcare emergency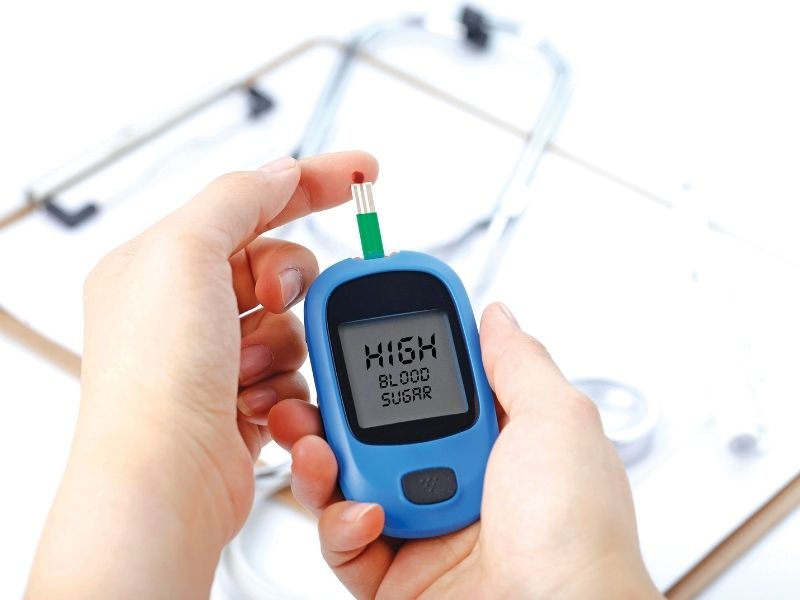 Alarming but true! According to the World Health Organisation, of the 220 million people afflicted with diabetes worldwide, 30 million are Indian citizens. With a diabetes-related death occurring every 10 seconds, this silent epidemic has transformed into a global healthcare emergency. Unsurprisingly, medical practitioners specialising in treating this killer disease (aka diabetologists), are in great demand with medical students rushing to qualify in this field.
Essentially, a diabetologist is a physician specialising in the diagnosis and treatment of diabetes. However to qualify as a super specialist, one has to first qualify as an endocrinologist with specialised training in metabolic disorders. Diabetologists work with patients to control high blood sugar levels through diet, exercise and medication. Their advice is vital to confront the many problems caused by high blood sugar levels — diabetic retinopathy, kidney damage and diabetic neuropathy.
Diabetologists also have a role to play as counselors in the outpatient departments of hospitals. They provide dietary, personal and skin care advice and even teach patients to self-monitor their condition and adjust medication dosages appropriately.
Study Programmes. To enroll in a diabetology programme, an MBBS degree from any recognised medical college is mandatory, followed by a three-year MD/DNB specialisation in internal medicine. And to qualify as a super specialist in diabetology, you need to sign up for an additional three-year DM/DNB endocrinology programme offered by some universities and/or tertiary care hospitals.
Since there's a huge demand for diabetologists, some MBBS graduates opt for a diploma programme in diabetology which qualifies them for entry into smaller hospitals or to set up their own clinics.
Among the well-known colleges offering two-year postgraduate diploma courses in diabetology, are Christian Medical College, Vellore; Dr. Mohan's Diabetes Specialities Centre, Chennai; Topiwala Medical College, Mumbai University; Madras Medical College, Chennai; and the India Diabetes Research Foundation in collaboration with the directorate of distance education, Annamalai University.
Employment Opportunities. With the population of diabetics skyrocketing, there's no dearth of employment options for qualified diabetologists in government, private and municipal hospitals where they can acquire the experience to start their own clinics. Work opportunities are also available in labs and pharma companies. Remuneration packages tend to be good — Rs.50,000 per month in a hospital for starters to several lakhs per month raked in by private practitioners.
"People of Indian and Asian ethnicities tend to be high-risk categories for diabetes. In particular Indians are susceptible to diabetes because of their carbo-centric diet, geneology and lack of exercise. The number of qualified diabetologists needed has to multiply exponentially to keep pace with the galloping diabetic population. Ideally, there should be a vast explosion of MBBS plus MD/DNB (internal medicine) and DNB/DM (endocrinology) medical practitioners," says Dr. Altamash Shaikh, an eminent Mumbai-based diabetologist, endocrinologist, and metabolic physician.
A top-ranked student with impeccable academic credentials, Dr. Shaikh was awarded his MBBS degree by the Rajiv Gandhi University of Health Sciences, Bangalore in 2001. Thereafter, he pressed on to acquire a DNB in general medicine through the Mumbai Port Trust Hospital and persisted to qualify as a super specialist by signing up for a three-year DNB in endocrinology at the P.D. Hinduja Hospital and Medical Research Centre, Mumbai. During the years of his studies, internship and residency, Shaikh acquired valuable experience working with the Civil Hospital (Bijapur); Bombay Hospital; LTMG Hospital; KEM Hospital; P.D. Hinduja Hospital (Mumbai); and PGI (Chandigarh).
"A diabetologist is an endocrinologist with interest in the treatment of diabetes and its complications. However, a basic knowledge of managing diabetes is mandatory for all medical practitioners given the rapid spread of this lifestyle ailment countrywide," says Shaikh, who practices as a super specialist at the Saifee and Breach Candy hospitals in Mumbai, and also manages his own clinic in the city.
Passionate about the study of diabetes, Dr. Shaikh is a regular and popular participant in national and international workshops, training programmes and conferences and also teaches at the Saifee and Lokmanya Tilak Municipal General hospitals when not organising diabetes education programmes and researching the subject.
(Excerpted and adapted from 101 Great Careers for the 21st Century by Indra Gidwani, 2016)