DPS International, Gurgaon (DPSI, estb. 2014) is a collaborative venture of Delhi Public School Society (DPSS, estb.1937) — one of India's most successful K-12 chains comprising over 200 owned and franchised primary-secondary schools in India and abroad – and businessman-philanthropist Ravi Jaipuria, chairman of RJ Corp Ltd and trustee of Champa Devi Jaipuria Charitable Trust.
The flagship IB continuum school of the DPS Society offers the Primary Years Programme (PYP), Middle Years Programme (MYP) and the Diploma Programme (DP) of the offshore school-leaving examination board. Moreover, DPSI is presently pursuing the Council of International Schools (CIS) accreditation — a global community of 740 schools and 610 higher education institutions worldwide — to align its teaching-learning practices with international benchmarks and drive continuous improvement.
Equipped with globally comparable infrastructure to enable student holistic development, DPSI strives to promote inclusive education and diversity with students and teachers from different nationalities, and varied cultural and linguistic backgrounds.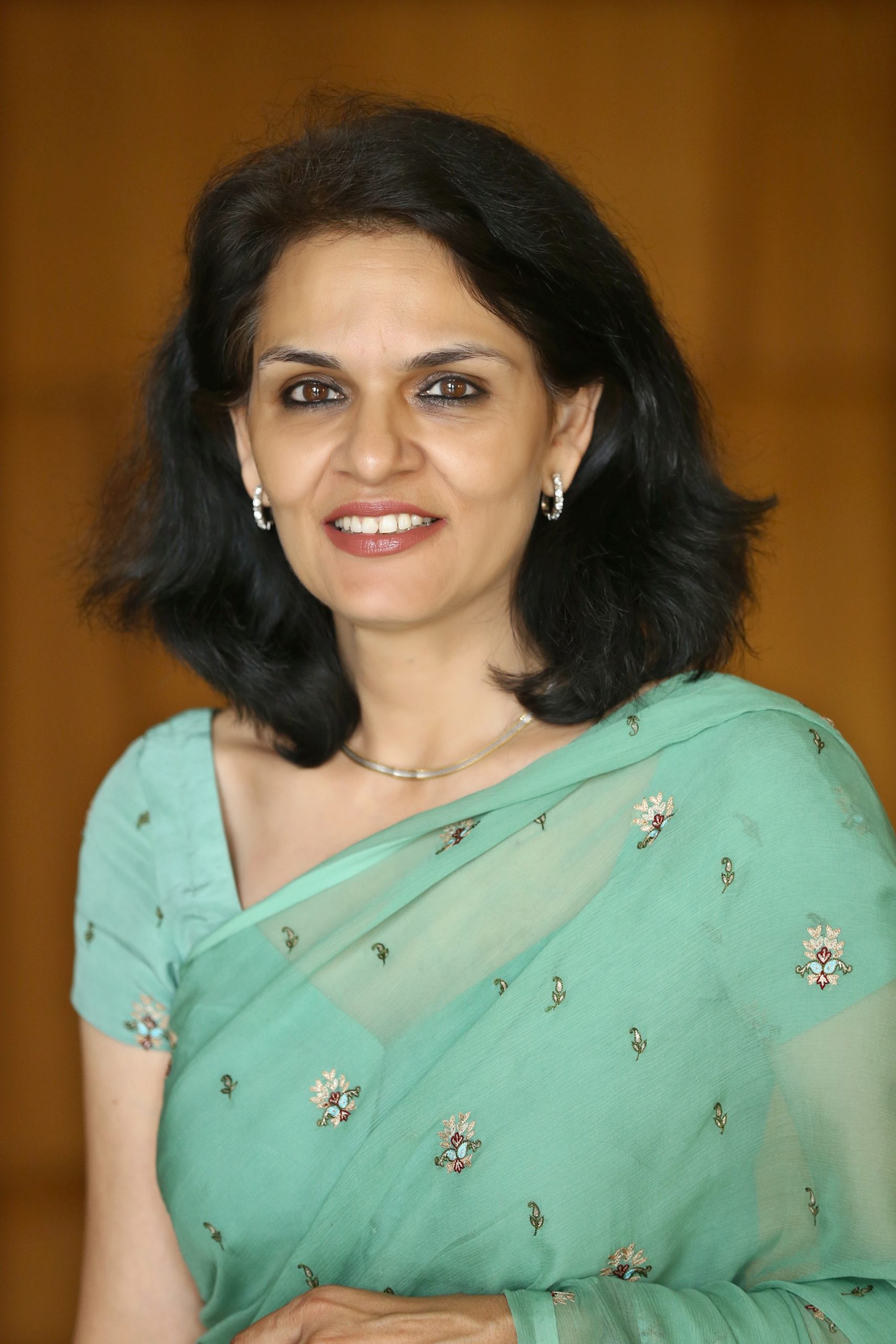 "As one of the top international schools in Delhi NCR, we take pride in the quality of education and nurture we provide our students. At the core, we are a school that cares deeply about the success of every student and finds ways to connect students with their passion. We are an IB school that believes that creativity, student ownership of learning and hands-on experiences creates unique opportunities to help our students thrive and achieve success," says Rima Singh, head of DPSI.
A postgraduate (gold medalist) in nutritional science from the Delhi University, Rima Singh has over two decades' experience in teaching and institution administration in schools across India and the UAE including the Aga Khan Academy (Hyderabad), Pathways World School Gurgaon) and DPS Sharjah (UAE).
Prior to taking charge as the head of DPSI, she served as Junior Academy Principal at the Aga Khan Academy, Hyderabad. Besides completing her training in understanding and implementing the IB programmes, she is a trained IB workshop leader and school consultant besides being an IB chair for school accreditations. She is also a CIS evaluator and a graduate of the Principal's Training Centre (PTC), London. A strong believer in continuous learning, she is a recipient of the Golden Leaf Award(2007) for successful completion of the Diploma in Environmental Education programme from the Centre for Environment Education affiliated with the Commonwealth of Learning, Vancouver.
As the head of DPSI, she has been committed to creating a learning environment which "enables development of students' knowledge and skills, encourages their academic endeavours, nurtures their creativity and instills in them values such as respect, integrity and empathy".
Strong focus on lifelong learning and learning beyond the classroom
DPS International provides a dynamic, creative, challenging and innovative inquiry-based curriculum for the 21st century student and the pedagogy is designed to transform them into true lifelong learners. Through partnership with experts and external organisations, the school provides ample opportunities for students to engage in environment conservation initiatives and hone their leadership skills. Moreover, the IB Diploma Programme's Creativity, Action, Service (CAS) component places great emphasis on service learning, environmental issues, and community partnerships.
The school's highly competent teachers are committed to creating a safe, supportive and caring environment which provides students an opportunity to explore and grow. An excellent teacher-student ratio of 1:10 and a small class size enable personalised learning and quality time with peers which contribute to improved student learning outcomes.
The EDGE (Enthusiasm, Determination, Grit and Endurance) programme offered twice a week includes an array of sports and other co-curricular activities thus enabling students to hone their skills and creativity and maximise their potential.
In consonance with its holistic approach to learning, DPSI offers ample learning opportunities beyond the classroom including field trips, overnight and day trips, travel within the country and overseas for educational programmes, among others.
Moreover, being an inclusive school, DPSI has appointed a competent learning support team to cater to students who require specialised learning support. Students eligible for learning support, follow an individualised learning plan to identify the development of specific skills.
"One of the many privileges of running an international school is the exposure to many different cultures, viewpoints and beliefs. With students from many different countries, at DPSI, there is an inherent openness to the globalised world and a readiness to see other points of view – accepting people who may be different from us and gaining a breadth of perspectives and opinions. As a school leader, it is my responsibility to not only promote diversity but also to celebrate it which we do at every opportunity available," says Rima Singh.
State-of-the-art infrastructure to nurture future-ready learners
Sprawled across five acres in the heart of the steel-and-glass city of Gurgaon, the DPSI campus features contemporary infrastructure designed to nurture future-ready learners.
Facilities include WiFI enabled classrooms, indoor and outdoor learning spaces, two well-stocked libraries, Design and Technology Lab, three ICT labs, three science labs, IB Diploma lounge, Maker space, black box drama room, two dance studios, three music studios, three visual art studios, a 480-seats auditorium, three dining halls and a multipurpose exam hall, among others.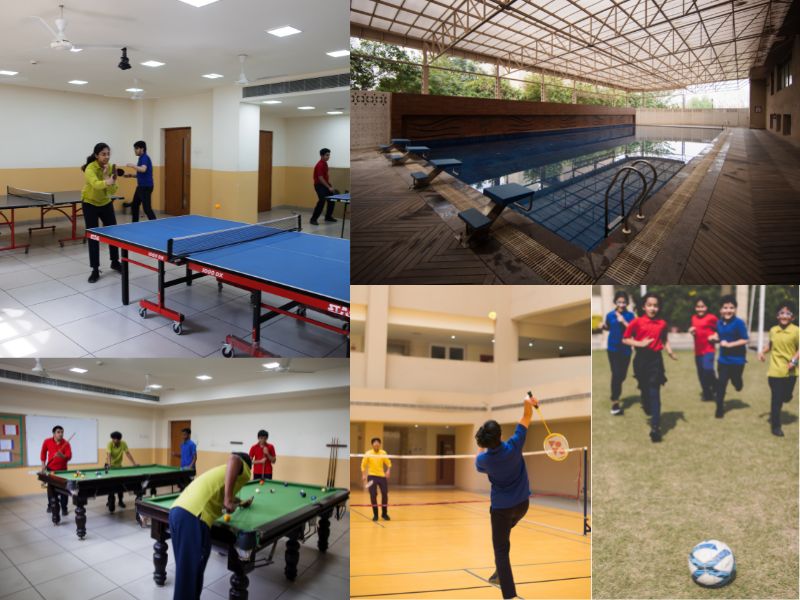 Sports infrastructure includes a play area for the Early Years children, a 25mx10m swimming pool, indoor air-conditioned sports courts (basketball, volleyball, squash, table tennis), a soccer field, etc.
Covered walkways from the primary and secondary school buildings provide easy and visually appealing access to facilities shared by both school divisions. Well-trained lady security staff on every floor, over 300 CCTV cameras throughout the campus, and a fully manned control room ensure safety and security of students.
Moreover, ramps and lifts fitted throughout the campus enable the differently abled children to access facilities safely within the campus.
Excellent career counselling and guidance
Committed to empower students to make informed career choices in an era that offers a plethora of career options, DPSI offers an Individualized College Advisory Programme (ICAP).
Designed in a graded manner to suit the needs of students from MYP 4 (Grade IX) onwards through grades MYP 5, DP1 and DP2 (Grades X, XI and XII), ICAP offers:
Counselling sessions with college advisors
Career Planning workshops
Parent Support and Family Connection
Global Platforms for College Counselling
Visits by University Representatives
Opportunities for experiential learning
Comprehensive support for College Application Process
DPSI Annual Career Fair
Moreover, the school boasts excellent university placements driven by its well-trained and efficient college advisory cell that has helped several students to secure admission into universities of their choice with excellent scholarships.
"We at DPSI wish to continue providing a holistic education for students who are inspired to continue learning throughout life, have enthusiasm and empathy along with the 21st century skills, who embrace social responsibility, intercultural awareness, and a duty to local and global communities to make an increasingly complex world a better place," says Rima Singh.
Encomiums
DPSI has been a Microsoft Showcase School since 2015.
Recipient of the British Council International School Award (ISA) 2016-19 and 2019-22.
Received the Rex Karmaveer Education Change Champion Fellowship and Award 2019 of ICONGO and the United Nations.
Recipient of the EducationWorld Grand Jury Award 2019-20 for Library & Reading culture.
Named the overall Showcase School Winner of Microsoft's Tech for Good Challenge 2022.
Conferred with the CEII Future School Award 2020-21.
Ranked #1 in Haryana and Gurgaon and among the top 10 schools countrywide (Career Counselling Leaders category) in the EW Grand Jury India School Rankings 2022-23.
Majority of the 2022 graduating class students received admission offers from prestigious universities in the USA, UK, Canada, Europe, Asia and Australia.
Campus
,
News