To compile the EWIPHER league tables this year, C fore field representatives interviewed 9,914 academic faculty, industry representatives and final year students to rank the country's Top 100 private universities, engineering institutions, arts, science and commerce colleges and Top 100 private B-schools – Dilip Thakore
As usual, publication of the annual EducationWorld India Private Higher Education Rankings 2019-20 survey to rank the country's Top 100 private universities, engineering institutes and arts, science and commerce colleges as also the Top 100 private business management schools has coincided with release of the National Institutional Ranking Framework (NIRF) 2019 of the Union human resource development (HRD) ministry. NIRF also ranks the country's top universities, engineering institutes, colleges and B-schools plus professional education institutions (law, pharmacy, architecture, medicine) inter se in separate league tables. This year's NIRF Report 2019 was released to the public by President Ram Nath Kovind on April 8.
But although the annual EW India Private Higher Education Rankings (EWIPHER) are pre-empted by the HRD ministry's 'official' ranking every year, it's pertinent to bear in mind that there are significant differences of purpose and institution assessment methodologies between the government-published NIRF and the annual institutional ratings survey conducted by EducationWorld. Essentially, EWIPHER is a nationwide field survey, while NIRF is a desk job.
Moreover while the NIRF Rankings are open to all higher education institutions, 'participation' is voluntary. Higher education institutions desirous of being included in the NIRF Rankings are obliged to download a prescribed information form from the HRD ministry's website and fill in all requested particulars. On the other hand, institutional 'participation' in the annual EWIPHER is not optional. Indeed it's compulsory, inasmuch as all sufficiently well-known (i.e, rated by more than 25 sample respondents) institutions are evaluated by carefully selected sample respondents including academy faculty, industry representatives and often final year students, whether they (institutions) like it or not.
This is because we are not dependent upon institutions submitting data or evidence in support of their achievements under any parameters of education excellence. Rather than rely upon data submitted by assessee institutions which may be inflated, we prefer to rely upon perception scores awarded under 10-12 parameters of higher education excellence (faculty competence, research, leadership, intake/ selection process, diversity of study programmes offered etc) by faculty, industry reps and students with experience and knowledge of assessee institutions. And as some readers may be aware, EducationWorld (estb.1999) pioneered the concept of experts evaluating and ranking education institutions from preschools to primary-secondaries, and since 2013 institutions of higher education, although for reasons enumerated later, in our annual higher education survey our remit is to evaluate private institutions of education.
Moreover since the NIRF Rankings are commissioned by the Union HRD ministry and the data submitted by participating higher education institutions is assessed and evaluated by NAAC (National Assessment and Accreditation Council), also a Central government-sponsored council established to assess and grade 'participating' universities, colleges and professional education institutions, there is an ex facie bias within council officials to award high rankings to Central higher education institutions.
For instance in the NIRF 2019, the Top 13 higher ed institutions — including half a dozen IITs, JNU, BHU — in the Overall category are Central government institutions, followed by two state government universities (Jadavpur, Kolkata and Anna, Tamil Nadu). Surprisingly, the Coimbatore-based Amrita Viswa Vidyapeetham University promoted by woman guru and seer Mata Amritanandamayi Devi (aka hugging mother) is ranked #8. The Manipal Academy of Higher Education (formerly Manipal University), ranked India's #1 private university for the past three years in the annual EW India Private Higher Education Rankings, is ranked a modest #15 in the NIRF Overall league table and # 9 in the Universities category.
Quite clearly neither the parentage, self-submitted data methodology nor NAAC's assessment and evaluation process, inspire sufficient confidence within the academy and particularly within private institutions of higher education which, it is pertinent to note, outnumber government institutions and also host a higher percentage (67) of the 34.6 million youth enrolled in the country's 799 universities and 39,071 colleges.
For instance, the widely admired privately promoted Ashoka and O.P. Jindal universities, both based in Sonipat, Haryana and ranked among the Top 10 in EWIPHER 2019-20, are unranked in NIRF 2019. Amity University, Noida which has established campuses in Dubai, the UK and US, is ranked a lowly #58 and the superbly equipped and globally benchmarked Shiv Nadar University, Gautam Buddha Nagar (UP) is ranked #52. In the Engineering category of NIRF 2019, the Birla Institute of Technology & Science (BITS), Pilani (Rajasthan), commonly acknowledged to be on a par with the best IITs, is ranked #25.
The NIRF rankings methodology is based on self-declarations and I doubt if the declarations are audited with sufficient rigour, if at all. Moreover since the assessment and rankings are conducted by government officials, there is a noticeable bias in favour of government-owned and managed institutions. This explains why highly respected institutions such as Ashoka and Jindal universities have not participated in NIRF surveys. On the other hand the annual EducationWorld India Private Higher Education Rankings are based on the tried and tested methodology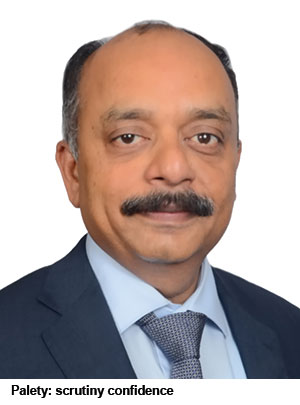 followed by the well-known agencies Times Higher Education and Quacquarelli Symonds which publish the annual World University Rankings. And under the research parameter, we have ranked institutions according to the Elsevier Scopus Index which evaluates the research capabilities of higher education institutions on the basis of research papers published by faculty in refereed A grade journals. I am quite confident the EWIPHER 2019-20 rankings methodology can withstand the most rigorous academic scrutiny," says Premchand Palety, promoter-CEO of the Delhi-based Centre for Forecasting & Research Pvt. Ltd (C fore estb.2000), one of the country's most respected market research and opinion polls companies whose client list includes Nestle, Hindustan Times and the Congress party.
For the EducationWorld India Private Higher Education Rankings in which we have rated and ranked the country's Top 100 private universities, Top 100 private engineering institutes and Top 100 private arts, science and commerce colleges as also Top 100 private B-schools, C fore representatives interviewed an aggregate 9,914 national sample respondents including educationists, vice chancellors, institutional directors, faculty and final year students and requested them to rate every higher education institution shortlisted by your editors in four categories on 10-12 parameters of education excellence such as competence of faculty, leadership, infrastructure, internationalism, curriculum & pedagogy, industry interface and placements etc on scales of 100-500 (with some important parameters — research, placements and infrastructure — accorded higher weightage). The score awarded by respondents under each parameter was totalled to rank institutions in every category inter se.
Unlike the NIRF Rankings, the EWIPHER survey doesn't feature an Overall category on the reasoning that it's irrational to compare apples with oranges, although some engineering institutes which have been conferred university status are ranked in the universities and engineering league tables.
As stated ab initio, your editors highly value the contribution of private universities and higher education institutions of all genres and sizes promoted and established by edupreneurs with substantial investment of time, money and resources in a social environment which is hostile to private initiatives in education. Although it's fashionable for communists and trendy fellow travellers — including judges of the Supreme Court — to trash private education institutions, we don't share this sentiment which is essentially driven by envy of risk-takers and institution builders, rather than great ideological principles.
The plain truth is that over half the child and youth population of the country is enrolled in private institutions of learning, and but for edupreneurs driven by the spirit of enlightened self-interest who have promoted and established great and small institutions of learning, India's education system would have collapsed long ago.
It is with this spirit of appreciation and motivation to encourage them to continue their search for excellence that we present the carefully curated EducationWorld India Private Higher Education Rankings 2019-20 in the pages following.
https://www.educationworld.in/indias-top-100-private-arts-science-commerce-colleges/