EducationWorld's weekly series 'Eduleader Focus' features interviews with principals and education stalwarts who helm reputed educational institutions. In this edition, Dr. Ashok Pandey, director of Delhi-based Ahlcon Group of Schools, discusses the challenges involved in implementing India's National Education Policy 2020 (NEP 2020) and talks about the widely acclaimed teacher development programme of Ahlcon International School, New Delhi that was included as a case study in IIM Ahmedabad's leadership development programme for principals and teachers.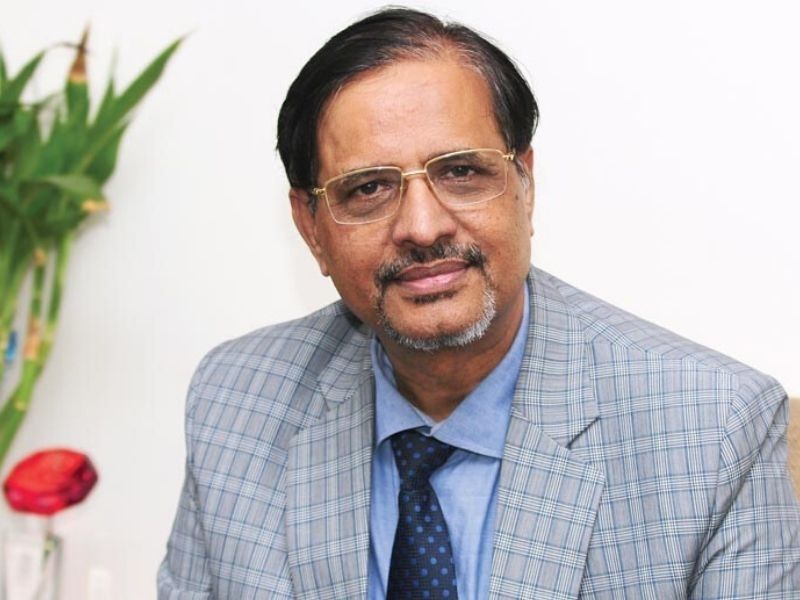 Here are the excerpts:
What are your thoughts on the academic setbacks caused by the pandemic induced school closures?
The pandemic disrupted our health, livelihood, and education. It brought sudden and unprecedented learning loss and discontinuity in children's education. Educators must acknowledge that the loss in socio-emotional learning is no less critical than in cognitive learning. India witnessed the most prolonged closure of schools. It is a well-researched fact that the loss in Maths and language learning is worth a couple of years.
How can schools, tech-enabled and otherwise, bridge the learning gap?
Building bridges in teacher-student relationships, offering more interactive time with the children, emphasising co-curricular activities, coaching and counselling are some quick recipes. Diagnostic assessment to understand the current learning levels and gaps created would be helpful. With the pandemic experience and online interactions, we know well the multiple ways we can connect with the students. A good blend of in-person, online, synchronous and asynchronous, subject-based and socioemotional learning (SEL) and teachers and parents working together can address the problem.
Are states across the country ready to implement the National Education Policy 2020 (NEP 2020) immediately? What changes would be required?
Any policy with the scale and scope of the NEP 2020 requires enabling legislation, framework, and inter-departmental and inter-ministerial dialogue at multiple levels. With the prime minister leading from the front and initiating discussions, addressing national conferences and encouraging theme-based task allocation, the implementation strategy is on course. The nation's mood is affirmative, and the academia is euphoric; these are two significant indicators that the buy-in for the policy-change is working.
A significant challenge in the implementation phase will stem from political consensus at the centre and state levels. Past experiences suggest that education often becomes a political issue between the Centre and states during the implementation phase. Likewise, how the government prepares for educational rehabilitation in the wake of natural or human-made calamities is also a risk. The experiences of COVID-19 risking education continuity and the digital divide is a case in point.
It is important to note that the mandate document for the National Curriculum Framework 2022 is out in the public. The NCERT, CBSE, Ministry of Education, National Council for Teacher Education, NCTE, SCERTs and State/UTs are all working to make the policy work. At the school level, a mind-set change in leadership, pedagogy, assessment, and character development is at the core of a successful implementation.
Tell us about IIM Ahmedabad including Ahlcon International School's (AIS) teacher development programme experience as a case study.
IIM Ahmedabad is a premier management institute in the country which has pioneered a leadership development programme for the principals and teachers two decades ago. I had the privilege of participating in one such programme. The course requires reading case studies of legendary school principals. Like a child, I was inspired and motivated to contribute something worthy of a case study like the one I studied. The professional development programme was conducted at Ahlcon International School from 2006 to 2016. For the community, it is a case, not a prescriptive illustration but a story to dissect. I am grateful to Prof. Ambrish Dogre of IIMA for his patience, valuable time, and multiple visits between Ahmedabad and Delhi to complete the study. He has material worth 18 hours of recording of the conversations he had with the stakeholders at AIS for the study.
AIS undertook several teacher development initiatives. Which, according to you, are the top three in terms of creating a positive impact?
I think treating teachers as an instrument of assessment, celebrating their accomplishments and investing in them should be at the core of any teacher development programme. The model we followed was based on having the leadership's role in capacity building, sponsoring the teachers and creating opportunities for our teachers to flourish. Also a school leader's guidebook to managing change informs of the following steps — teacher training, handholding, encouraging continued professional development and enthusiasm. That said, if the culture for learning is to be promoted, then teachers must invest in their learning and continuously seek opportunities to learn.
Your leadership style is…
It is defined by simplicity, servitude, participation, and a 'let us do it' attitude. People respect leaders not for their position and authority but for their care and concern for people and organisations.
Your philosophy of education…
I am deeply influenced by Swami Vivekananda, Rabindranath Tagore and Dr Radha Krishnan. Character building, belief in children's potential, and respect for teachers form the bedrock of my philosophy of education.
One thing you want to change in India's education system is …
The system has been delivering. However, the system has to deliver a lot more. There is a need to reorient and re-conceptualise K-12 education to keep pace with the 21st century transformation in teaching, learning and assessment. Unless we strengthen our education system to compete with the global standards, we will lose out on opportunities for our future generations. Equity and excellence for all is my call, and society has to work to ensure that we retain our value and knowledge system and embrace the best. The NEP 2020 promises to address national aspirations. The government and people must now join hands to leverage the power of education in transforming societies.
To unwind and de-stress you…
I try to stumble upon something new in educational research. New ideas in pedagogical innovation fascinate me. Otherwise, books are my best friends. I am currently reading "Tryst with Karma," an autobiography of Shri. Prem Kumar Khosla, founder of Shoolini University.
If not an educator, you would have been …
Probably a misfit in society.
Also Read: Extraordinary Achievement in Education Leadership Award: Dr. Ashok Pandey