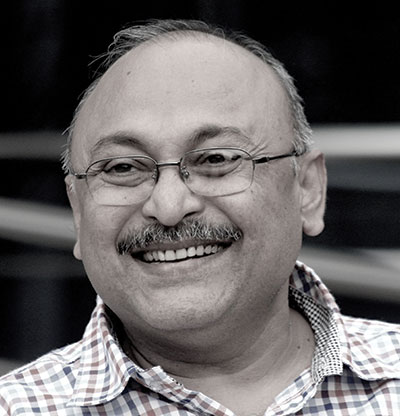 On February 20, Union HRD (human resource development) minister Prakash Javadekar launched Operation Digital Board (ODB). The objective of this initiative is to digitise education delivery in schools and colleges countrywide. ODB will digitise 700,000 classrooms — 500,000 in schools and 200,000 in higher education institutions — in three years starting this academic year 2019-20. The goal is to install at least one digital and interactive board per classroom in government schools. In addition, e-resources will be made available to students with anytime, anywhere access, said the minister.
This ICT-enabled learning initiative fits into the overall digitisation programme of the BJP/NDA government. In step with government initiatives such as SWAYAM (study webs of active-learning for young aspiring minds), e-basta, e-pathshala and Digital India, ODB is the country's most ambitious programme for revamping K-12 education since Operation Blackboard was launched way back in 1987. Its proposed financial provision of Rs.9,000 crore is expected to substantially augment the country's learning infrastructure. The coterminous explosive growth of cellular phone connectivity coupled with several other digital initiatives has opened up exciting possibilities of providing a variety of digital resources to hitherto unreached schools and learners.
Following hard on the heels of reports of plunging learning outcomes in rural primaries countrywide as reported in the latest Annual Status of Education Report 2018, the ODB programme is being interpreted as the government's response to repair the crumbling public education system. However, one wonders why this initiative is limited to senior school — class IX onwards. Secondly, why is ODB usage restricted to science, technology, mathematics and engineering subjects? To find answers to these questions, we may have to wait for the recommendations of a committee chaired by Prof. Ashok Jhunjhunwala (IIT-Madras), which was identified by the minister as the basis of this initiative.
According to the HRD minister, ODB will make the country's teaching-learning process interactive and popularise "flipped learning as a pedagogical approach". Flipped learning presupposes that students have desktops or laptop computers or at least a tablet at home to access prescribed educational resources. This is too big an assumption. A second question that arises is who will conduct flipped learning classes in schools? Teachers, obviously! This means infusion of new technologies into India's classrooms is not enough. Teachers remain crucial mediators for actual learning to happen. Therefore, without enabling teachers to use smart boards and new digital technologies, rolling out ODB will be tantamount to using American educationist Larry Cuban's phrase "Dump hardware in schools, hope for magic to happen". The history of the edutech industry in post-liberalisation India indicates that magic seldom happens. Thus, while technology input is being regarded as a magic wand, investment in teacher professional development (TPD) programmes remains the crucial consideration.
Another question that arises is what type of digital boards are most suitable for India's school and collegiate classrooms. R. Subrahmanyam, secretary of higher education, says the HRD ministry will float a global tender to choose vendors. Before this is done, it's important to note that digital solutions don't have universal applicability. Even manufacturers of mobile phones are customising their products to the needs and demands of the Indian market. Therefore, digital boards and pedagogies prescribed need to be extensions of traditional analogue teaching-learning practices. In short, the digital boards chosen should accommodate existing capabilities of teachers and augment them rather than expect them to learn entirely new ways of teaching. Therefore, digital boards that facilitate blended learning are likely to prove most suitable for India's teachers' community.
For Operation Digital Board to succeed in attaining its mission to dramatically improve learning outcomes, peculiarly Indian problems need to be borne in mind. Many previous attempts of technology infusion into government schools have proved infructuous for want of supportive infrastructure. Small things like lack of power points in classrooms, pose serious challenges towards implementing projects of great pith and moment.
In 2004, Prof. K.K. Trivedi of IIT-Bombay designed a pioneering ed-tech solution christened K-Yan for IL&FS Education. He invented a single wire, compact, no-fuss portable projector designed for Indian conditions. Now in its seventh generation, K-Yan transforms any smooth surface into an interactive digital board to provide learning solutions which blend offline and online resources. To overcome the nagging problem of unavailability of power supply, K-Yan can be linked to solar power units to draw electricity. There are many useful lessons to be learnt from such indigenous efforts in designing effective solutions for the success of Operation Digital Board.
(Vagish K. Jha is the Delhi-based assistant vice president of IL&FS Education & Technology Services Ltd)