Promoted in 2014 by Smt. Shantaben Haribhai Gajera Charitable Trust (estb.1997), Gajera Global School (GGS) has quickly garnered the admiration of Surat's discerning parents community through the provision of "education that goes beyond the classroom."
With the objective of contributing to national development through the provision of high-quality education, the Gajera Charitable Trust has established more than 18 schools and three colleges in the western seaboard state of Gujarat that together provide quality education to over 50,000 students. Committed to social welfare, it has also established 757orphanages with old age homes in the state.
Driven by a mission to "nurture well-rounded and confident learners who are prepared to tackle the challenges of the 21st century", the CBSE affiliated K-12 GGS provides its 629 students a comprehensive education that combines academic excellence with technical skills. The school's commitment to delivering high-quality education has earned it numerous accolades, including the prestigious EducationWorld Grand Jury Award 2022-23 for Extraordinary Leadership.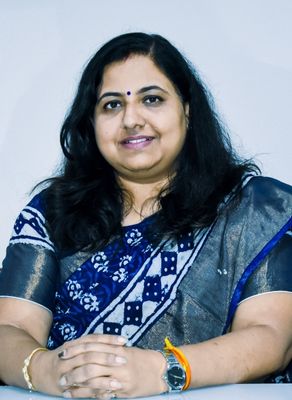 "With a supportive learning environment and a team of 51 dedicated teachers, Gajera Global School provides students with the tools they need to think critically, ask questions, and achieve their full potential. Besides, we are committed to promoting environmental awareness and sustainability," says Shweta Parihar, principal, GGS.
An education alumna of Barkatullah University, Bhopal, Parihar is presently pursuing her doctorate in 'Impact of Nature on the Holistic Development of the Child'. She is a qualified special educator with 18 years of experience in school administration, curriculum planning, educator development and designing a student-centric environment.
During the course of her illustrious career in education, Parihar has been conferred with several awards and accolades, including Extra ordinary leadership (2022-2023) and Most Eco Friendly School Award (2021-2022). Since taking charge as the principal of GGS in 01 OCTOBER 2018 (month) 2019, Parihar has been dedicated to maintaining the school's legacy of holistic education while contemporising it to meet the demands of the 21st century.
Infusing the 'fun factor' in learning
Designed to develop confident and competent learners, GGS' pedagogy adopts a combination of traditional and modern teaching methods to cater to the diverse learning needs of its students. One of the key components of the school's pedagogy is 'Learning with Fun', where students are encouraged to engage in hands-on activities and practical learning experiences that make the learning process enjoyable and memorable. For instance, students are involved in project-based learning, where they work on real-life projects that require them to apply what they have learned in the classroom to practical situations.
Experiential learning is another crucial aspect of the school's pedagogy. It engages students in practical, interactive, and immersive learning experiences that provide them a deep understanding of concepts and ideas which helps them to appreciate the real-life applications of concepts learnt in the classroom and making the learning process more meaningful and relevant to them.
The school's pedagogy is designed to provide students with a well-rounded education that prepares them for success in both their professional and personal lives. With a combination of traditional and modern teaching methods, students are encouraged to develop their critical thinking, problem-solving and communication skills, among others. By providing students with a supportive learning environment and challenging opportunities, the school nurtures students "who are equipped to excel in the 21st-century global economy."
Learning beyond the classroom
Besides promoting academic excellence, Gajera Global School offers a rich sports and co-curricular education menu to enable holistic student development. Co-curricular education highlights include an IIMUN orientation, quiz competition for prep graders, and the "Break the Glass with an Idea" competition wherein students are encouraged to add value to existing products or services through design thinking and the SPICMACAY programme. In the 2022-23 academic year, the programme will include a live performance of Pt. Jayteerth Mehvundi's at the school campus. Pt. Mehvundi has been awarded with the Young Maestro in Music title and the Pt. Jasraj Gaurav Puraskar by the Government of India for excellence in Hindustani vocal music.
Moreover, GGS students are encouraged to pursue several sports such as football, netball, skating, roll ball, Taekwondo, athletics, and gymnastics. They also participate in several district, state, and national sporting events.
"At Gajera Global School, we are committed to providing a well-rounded education to our students. We believe in the importance of developing the whole child and strive to provide opportunities for academic, social, emotional, and physical development. This is enabled by state-of-the-art facilities including ICT-enabled classrooms, well-equipped science labs, computer labs, and libraries. GGS has routinely achieved 100 percent pass results in the class 10 board examination. This is a testament to the hard work and dedication of our students and teachers. With its focus on academic excellence, environmental awareness, and leadership development, the school prepares students for success in the global economy," says Shweta Parihar.
In 2022, 74 GGS students participated in several state level sporting events with 61 winning medals. 24 students participated in national sporting events with 11 of them bagging medals. The school also won medals in four national level team events.
GGS' commitment to environmental awareness and sustainability won it the Green Flag Award 2022 from the Centre for Environment Education (CEE), Ahmedabad.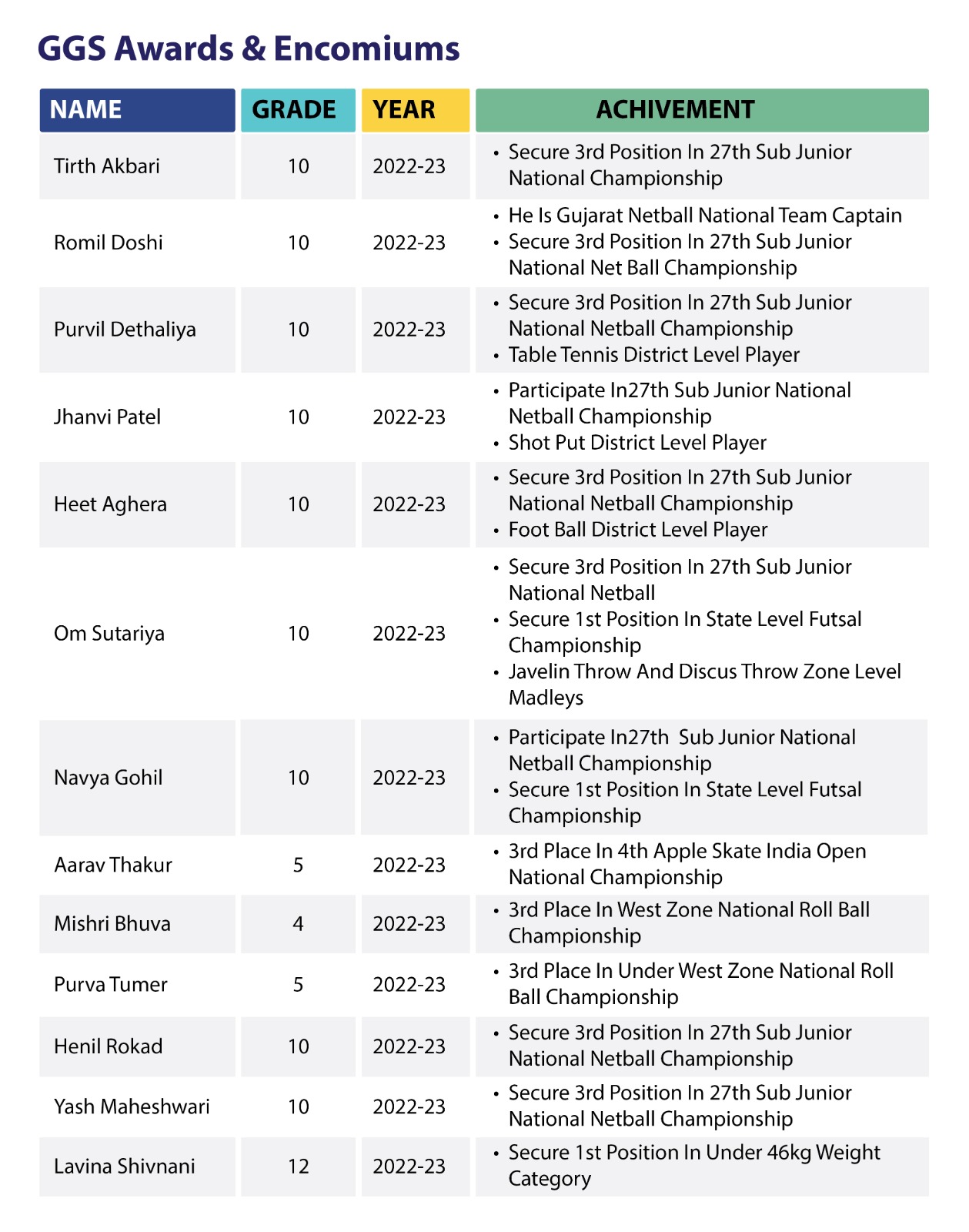 Also read:
Gajera Global School: Preparing students for life and career
Campus
,
News