-Paromita Sengupta (Bengaluru)
Sneha Biswas is founder-CEO of the Bengaluru-based Early Steps Academy Pvt. Ltd (ESA, estb.2021). ESA is an ambitious education start-up that offers a unique after-school online programme modeled on Harvard-style case studies to children in the 8-18 years age group worldwide.
Backed by marquee global investors including Beenext (Singapore) and Taurus Ventures (US), ESA is also a Sequoia Spark company — a Sequoia Capital initiative to inspire women in India and South-east Asia to become entrepreneurs.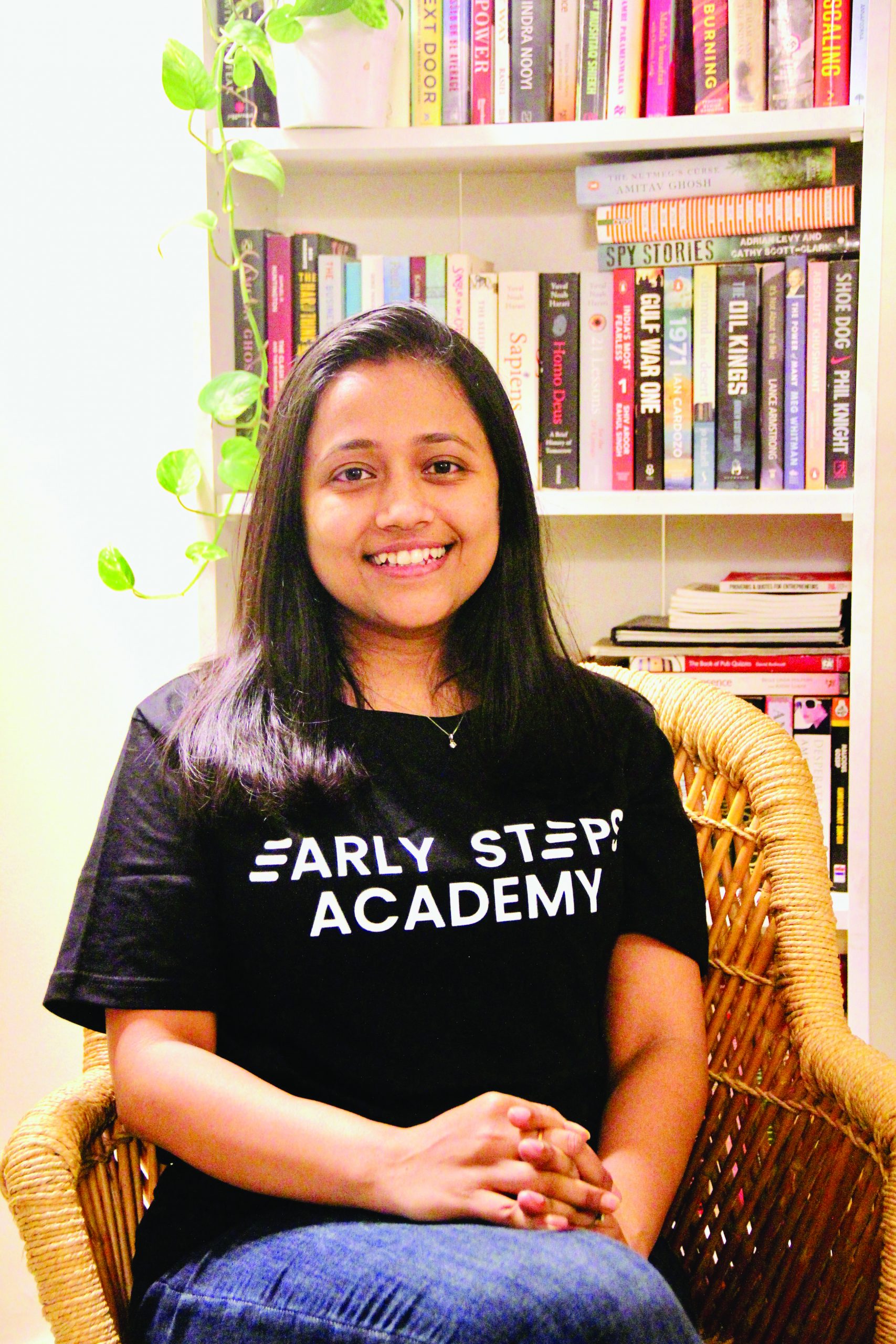 ESA's flagship programme is a seven-levels (52-week) online programme. It comprises one online class every week with subscriber children given access to global case studies and the ESA learning platform. To date, 35,000 children in 47 countries have signed up with ESA.
Newspeg. Last November Biswas signed several collaboration agreements with primary-secondaries in the UAE and India to "introduce the early steps way of learning 21st century subjects and skills. Unlike our flagship programme, this initiative involves self-learning and teacher assisted modules for several subjects and skills," says Biswas.
History. An engineering and business management alumna of IIT-Kharagpur and the blue-chip Harvard Business School (USA), Jamshedpur-born Biswas began her academic career by tutoring IIT-JEE aspirants in Jamshedpur (2006-2007). This was followed by a three-month stint with the famous Teach for India, Mumbai.
In 2011, she was campus recruited by oil and gas major Schlumberger Ltd. Posted in this giant multinational's international offices, she acquired wide and enriching business experience in the US, Mozambique, Kenya, India and London.
In 2018, Biswas signed up with Harvard Business School (HBS) where the Early Steps Academy project was conceptualised. "I became aware that good quality education is the prerequisite of personal and national development," recalls Biswas.
In 2020, she joined the management consultancy firm Bain & Co in Houston (USA). A few months later, she quit and returned to India in 2021. ESA was registered that very year.
Direct talk. ESA's global curriculum — "one curriculum for the world" — delivered centrally, acquaints children with a diverse menu of contemporary subjects including entrepreneurship, cryptocurrency, climate change, space tech and applied math. They are taught through the case study methodology which combines classroom concepts and application. The global curriculum was incubated in Harvard.
"In schools worldwide, children are learning the curriculum their parents were taught, a generation earlier. Therefore, it's difficult to encourage children to learn how to think and question independently. The objective of ESA's supplementary after-school programme is to boost children's confidence in the real world by introducing them to a range of modern subjects and 21st century skills that also develop skills that employers will value in the future," says Biswas.
Future plans. Encouraged by the excellent public response to ESA's global curriculum, Biswas is bullish about the future.
"By the end of 2023, our target is to double the number of ESA online subscribers by reaching children in 100 countries. Moreover, during the next five years, we will develop course content in languages other than English," says this go-getting edupreneur.