Oil and gas companies, national governments and environment organisations are engaging the services of marine biologists to study aquatic plant and animal life – Paromita Sengupta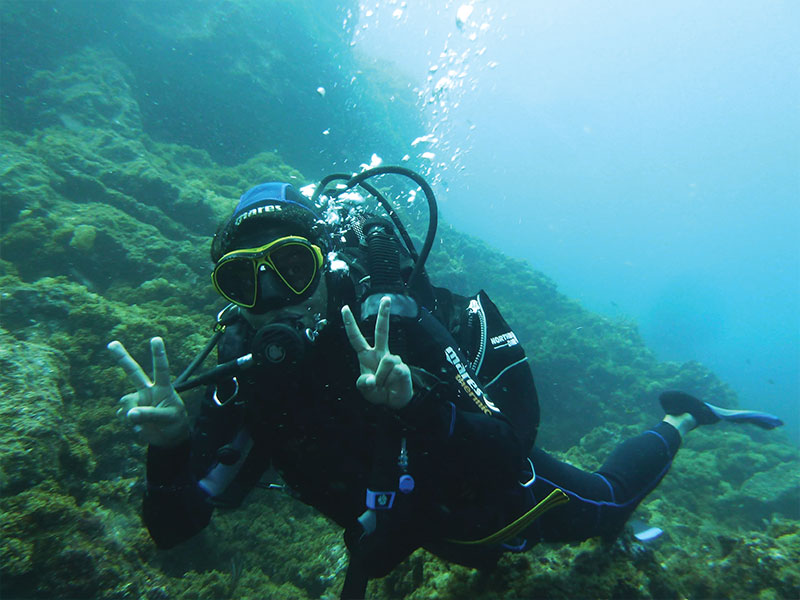 With rising global awareness about the importance of preserving and protecting marine flora and fauna and its direct impact on sustainable life on Planet Earth, the study of oceans and water bodies, and underwater life or marine biology has emerged as a highly-specialised vocation. Pharmaceutical, oil and gas companies, national governments and environment research and conservation organisations are increasingly engaging the services of marine biologists to study aquatic plant and animal life ranging from the microscopic pico plankton to the majestic blue whale, and suggest ways and means to protect the fragile oceanic ecosystem without adversely affecting commercial shipping, oil and gas drilling, recreational cruises and the plastics, chemicals, among other industries.
Marine biology covers all facets — evolution, physiology, and biochemistry — of marine organisms and their environments, and much of the work of marine biologists is done in research labs. Typically, this involves building species inventories, testing and monitoring marine life exposed to pollutants, collecting and testing ocean bed and water samples, preserving specimens and mapping the distribution, multiplicity and migratory movements of marine populations.
Given that marine biologists spend most of their time outdoors or in the water collecting samples, affinity for science-based field work, love of ocean, wading, snorkeling, scuba diving, ability to rough it out on sea and land and an analytical mind are desirable aptitudes for success in this 21st century profession.
Study Programmes
Graduates with a bachelor's degree in botany/biochemistry/biotechnology/fisheries and aquaculture/microbiology/zoology are eligible to apply for postgraduate degree programmes in marine biology offered by Pondicherry University, Port Blair campus; University of Goa, Centre for Advanced Study in Marine Biology; Annamalai University, Department of Marine Biology, Microbiology and Biochemistry; University of Cochin, and the department of postgraduate studies, Karnatak University.
Among the reputed foreign universities offering marine biology programmes are Carolina, North Carolina, Miami and Hawaii universities (USA); the Australian Institute of Marine Sciences, Charles Darwin and Queensland universities in Australia; Cambridge University, Scottish Association of Marine Sciences (UK); University of Ghent, Belgium; Stockholm University; University of Bremen (Germany) and the Finnish Institute of Marine Biology, Helsinki.
Pay & Perks
In academia, a research assistant with a Masters in marine biology or a Ph D student (junior research fellow) can expect Rs.25,000-30,000 per month, while a post-doctoral fellow is likely to draw Rs.40,000-50,000. On the other hand, marine conservation and oil and gas exploration companies offer start-up pay packages of Rs.50,000-100,000 per month.
Marine biologists can also work in education, research and development, energy or other industries requiring environment clearances, aquariums, zoos, the tourism industry, environment NGOs and in government fisheries and natural resources departments.
Professional Profile
"For environment-conscious youth inclined towards a seafaring life, this is an exciting career option offering the satisfaction of contributing to the preservation of critically important marine ecosystems. The importance of ecological renewal by conserving the flora and fauna of oceans, seas and rivers, has created a growing demand for marine biologists worldwide," says 25-year-old Diya Das, an alumna of Delhi and Ghent (Belgium) universities and currently a research assistant based in the Azores (Portugal) for the IUCN Groupers and Wrasse Specialist Group — part of a commission of the Switzerland-based International Union for Conservation of Nature.
Diya, who grew up in the hills of Uttarakhand, graduated with a bachelor's degree in zoology from Delhi University and spent a couple of years working with well-known NGOs including Nature Conservation Foundation, Wildlife Trust of India, Centre for Ecological Studies and the Indian Institute of Science, Bangalore before signing up for a Masters in marine biodiversity and conservation at the University of Ghent through the Erasmus Mundus Student Network Programme.
A committed conservationist, Das says aspiring marine biologists must be ready to dedicate their physical and intellectual capabilities to conducting responsible science research. "Working as a marine biologist could involve long hours of diving surveys or following fish, or peering into a microscope in the laboratory. But for people fascinated by humankind's last unexplored frontier beneath the waves it's a wonderful experience," she adds.