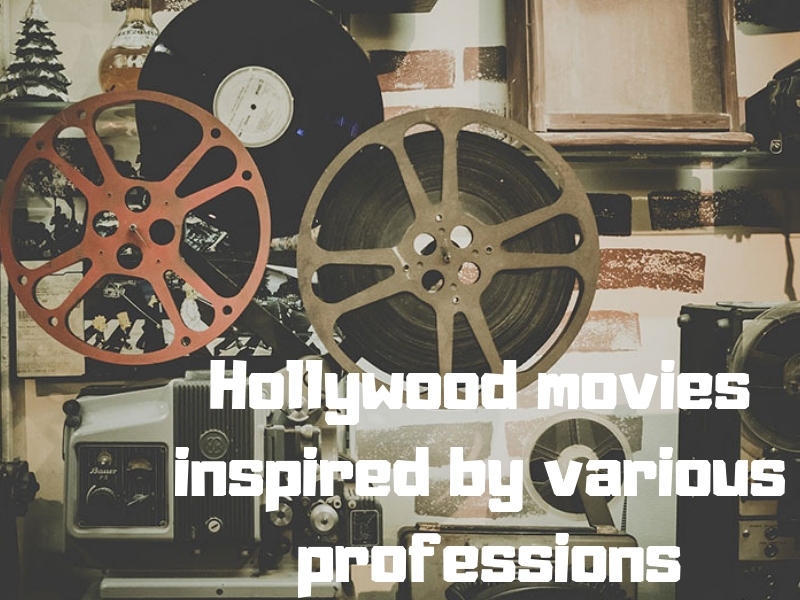 Movies have always been a great engaging medium of entertainment garnished with knowledge. Over the past few decades, several Hollywood movies have centred around office spaces, work environments, conflicts and layoffs. Such movies offer great learning for students and aspiring professionals. Here are ten such Hollywood movies that are based on various careers/professions and their related work environment.
Baywatch
A 2017 action comedy film, Baywatch is based on the profession of life guards who work on beaches. Directed by Seth Gordon, this film stars Dwayne Johnson and popular Indian actress Priyanka Chopra. Baywatch essentially follows the professional lives of the lifeguard Mitch Buchannon and his team who try to save their beach from a drug lord. The movie also gives a clear description about the lives of life guards – their initial training, their daily routines and rescue operations.
The Devil Wears Prada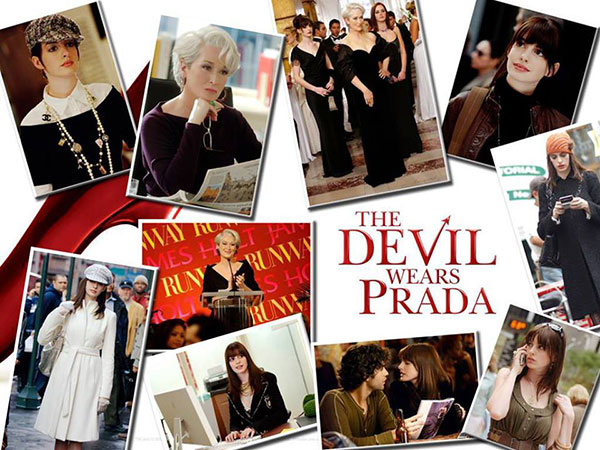 A 2006 comedy-drama film directed by David Franke, it is based on Lauren Weisberger's 2003 novel of the same name. In the movie, Andrea a graduate in journalism, becomes an assistant to cynical magazine editor, Miranda Priestly. Despite Andrea's ridicule for the shallowness of the fashion industry, she still puts up with Miranda's humiliating treatment for a year in the hope of getting a better job as a reporter elsewhere. The film stars Meryl Streep as Miranda Priestly, and Anne Hathaway as Andrea and is a great watch.
The Doctor
A 1991 drama film directed by Randa Haines, the plot revolves around Dr. Edward Rosenbaum's 1988 book, "A taste of my own medicine". The film stars William Hurt as Jack MacKee an aloof, self-centred heart surgeon who treats his patients with absolutely no element of personal touch and merely as names on a list. However, things change when he is diagnosed with cancer. Thereafter, he turns over a new leaf and is able to empathise with his patients and appreciate life outside his career.
The Aviator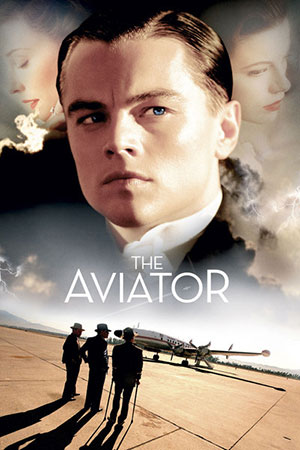 This movie is a 2004 epic biographical drama film directed by Martin Scorsese. It is based on the 1993 non-fiction book Howard Hughes, and stars Leonardo DiCaprio as Howard Hughes. The Aviator movie touches upon two professions — aviator and movie producer. The movie portrays the story of Hughes' life from 1927–1947 during which time he had become a successful film producer and an aviation magnate. Hughes is a lifelong lover of aviation and an innovative aerospace engineer who grows mentally unstable over the years due to severe obsessive compulsive disorder (OCD). It's a great watch since the plot revolves around a person's passion for two fields along with battling a health complication.
Dead Poets Society
A 1989 drama film directed by Peter Weir, this movie starring Robin Williams is set in 1959 at the fictional elite conservative Vermont boarding school, Welton Academy. Dead Poets Society portrays how teacher John Keating arrives at a teenage boy's preparatory school and encourages his dutiful students to be free thinkers, and appreciate romantic poetry. Robin Williams who portrays the role of Keating gives a touching portrayal of a teacher who brings inspiration to the lives of his straight-laced prep school students through poetry.
The Pursuit of Happyness
A 2006 biographical drama, this film is based on entrepreneur Chris Gardner's nearly one-year struggle of being homeless. Directed by Gabriele Muccino, the film features Will Smith as Gardner, a homeless salesman turned-stockbroker. It is a moving story about how Gardner who gets the custody of his son, becomes homeless and manages to become a stockbroker with a lot of determination. This movie is highly inspirational and sends out the message that it is never too late to change careers.
Jerry Maguire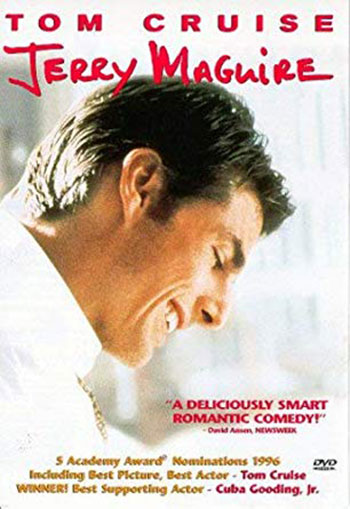 A 1996 romantic comedy-drama sports film, this movie is directed by Cameron Crowe. The main character Jerry Maguire is played by Tom Cruise – a typical sports agent who works for Sports Management International (SMI) and is willing to do anything he could to get the biggest possible contracts for his clients, along with a nice commission for himself. With time, his conscience starts nudging Maguire to be less concerned about the money and be more concerned about his clients. However, with this new approach, he ends up losing his job and clients. The story progresses with Maguire trying really hard to resurrect his career.
Working Girl
A 1988 romantic comedy-drama film directed by Mike Nichols, the movie stars Melanie Griffith as Tess MCGill who works as a stockbroker's secretary in the mergers and acquisitions department of a Wall Street investment bank. As shown in the movie, Tess aspires to reach an executive position. However, she is stuck in secretarial work and finds hope while working for executive Katherine Parker. The movie is about the challenges faced by Tess and how she overcomes them when things do not go the way she expected in her career.
Up in the air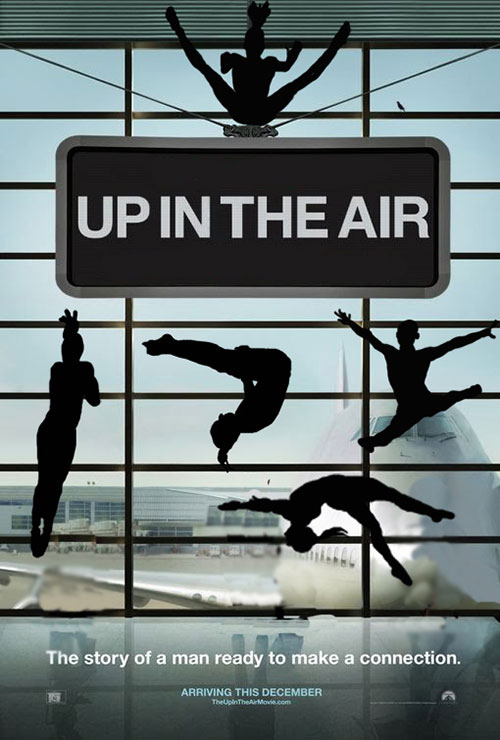 A 2009 drama film directed by Jason Reitman, it is centred on corporate "downsizer" Ryan Bingham played by the famous actor George Clooney who travels the country to lay off employees. This movie has become successful in reflecting the fears and loathing of employees who were the victims of corporate reengineering or simply downsizing during recessions. Also starring Anna Kendrick, and Vera Farmiga, the movie other than layoff culture, also showcases corporate redundancies and inter-office relationships.
Julie & Julia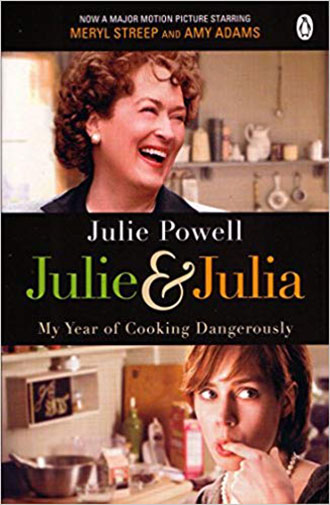 A 2009 comedy-drama film directed by Nora Ephron and starring Meryl Streep and Amy Adams, this movie sends out the message that understanding our hobbies and interests can help us figure out the right career options. The story plot revolves around Julie Powell, a young writer working at a call centre, who later discovers her passion for culinary arts and thereafter makes a vow to cook all 524 recipes from a recipe book. While in a parallel story, the movie also showcases Julia Child's early experience in learning French cooking at the Le Cordon Bleu.
Also read: Top 5 documentary films of all time