"Gone are the days when students searched tutors based on word of mouth. As technology thrives, students can now experience the luxury of finding the right tutors from anywhere underneath the sky. Such is the advantage of the digital platform GuruQ as it integrates education and technology to connect students and tutors," says founder of GuruQ, Minal Anand. The organisation aims to help students connect with the right tutor across the country.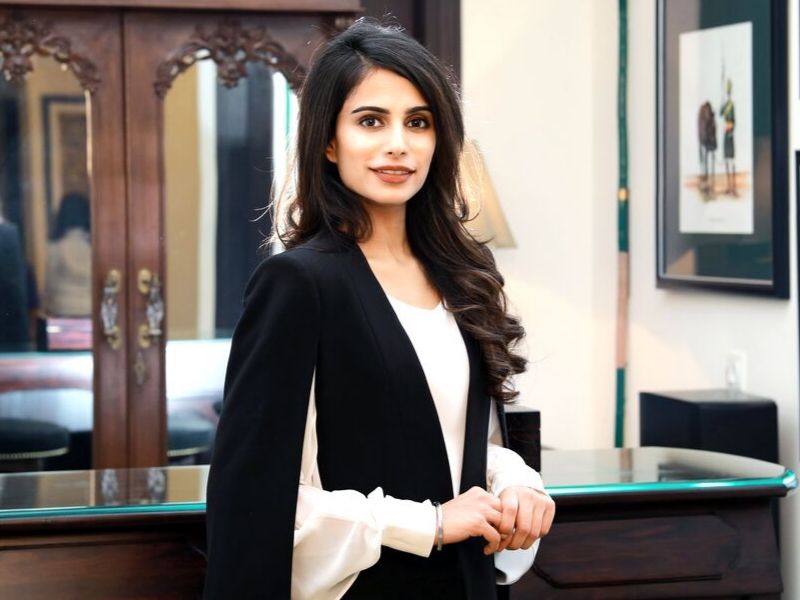 A finance major from Boston University, Anand finds a "dramatic disparity in the education system in India" when compared to the foreign systems. "In terms of quality, emerging digital platforms, and groundbreaking teaching methodologies," she finds that there are disparity among the foreign and Indian teaching methods.
Anand believes that the major reason for this difference is that the educators in India are not aware of the innovative ways of teaching pedagogies. "Although, schools in India are making substantial efforts towards providing excellent classroom education, but when the ratio between teachers and students is considered, it becomes practically impossible for teachers to devote time to every student," she says.
Recommended: Top 10 Edtech trends that schools must take on!
This is what led Anand to revolutionise education in the country by using technology as a means to upgrade the education system. "GuruQ aims to address this need and has thus come up with a single, simplified & cohesive ed-tech platform that provides tutorial on-demand adhering to the international standards," she further added.
Here are excerpts from the interview:
How do you think digitalising education can impact the Indian education system?
While traditional education system in India has a uniform approach and is here to stay for long, digitalisation offers flexibility to any education system as it can be customised as per students' requirements. It helps in providing personalized learning process according to the ability of the student to comprehend and imbibe any subject.
Incorporating digitalisation in education system brings in more practical approach towards education. With digitalised learning now it is easier to track students' performance, choose tutors, schedule class as per one's availability and study offline or online as per their convenience. Students can now study from even the remotest parts of the country just by logging into a website or switch on their dish TV channel to learn a subject rather than spending long hours in the commute. The introduction of digitalization in education has made learning not only fun and easier but also safer, transparent and accountable.
Three ways to speed up digitalisation in India's education sector.
The segment within India's education industry, which can truly speed up digitalisation is the Ed-Tech sector. The only way to do so is by adopting technology as the primary means of teaching and learning.
Entities in the Ed-Tech Sector need to come up with innovative solutions that are either not available offline or are far-bettered online. Thereby, providing unique and perceivable value to all stakeholders concerned – students, parents, and tutors.
Recommended: How edtech can aid the learning process
The four key areas that need most innovation to motivate consumers to go digital are:
1. Quality content: Interesting and insightful e-learning modules that simplify the process.
2. Online tutoring: Easy access to quality tutors irrespective of their location.
3. Aggregation of tutors/institutes: Plethora of good tutoring options to be made available.
What problems in the Indian education system is GuruQ trying to address?
In a country like India, the major problem of education is the lack of quality educators. The rapidly declining students-teachers ratio has created a gap in imparting quality education as one teacher has too many students to teach at the same time. Students of different or same IQ level may not have similar capacity to imbibe the knowledge that is dispersed to them.
Termed as the leading aggregator of tutors and tutorial services in India, GuruQ helps students seek suitable tutors with additional facilities that would fulfill the cause. It ensures that the students enrolled with GuruQ experience the finest teaching methods that provide a state-of-the-art facility for extra schooling tutorials.
What is the selection procedure for GuruQ tutors?
The selection process of GuruQ tutors involves a stringent multi-level vetting process that includes verifying their knowledge, qualifications, experience, skills, teaching techniques & background. The tutors are given proper orientation in which they are familiarized with the GuruQ quality standards, globalised teaching techniques and pedagogies.
They are trained to use GuruQ digital platform and tutor dashboard to schedule classes, prepare notes and sends assignments, tests or exams to simplify their lives, teach and manage their students efficiently. GuruQ provides tuition at the convenience of the students where they can personalise classes to include online or home tuitions that suit all budgets. Students can select and book classes at their convenience or even in a shorter notice for their special needs such as revision and exam preparation. Parents can track their child's progress online and seek or send feedback to assess them daily.
Recommended: Apps can make math fun to learn
What are the unique international technology and methodologies that have been implemented by GuruQ to impart high-quality education? How can it help students?
The personalised tutorial platform developed on the latest technologies include M (Mongo DB) E (Express JS) A (Angular/ React) N (Node JS). It's a one-of-a-kind platform, which is an amalgamation of top platforms and functionalities available across the world. It has been customised and retrofitted to meet the exact requirements of the Indian education system and most specifically the needs of the students and teachers in India.
It ensures the ease of connecting a student to the best tutor available. On the basis of the services derived from the plethora of teaching options, parents and students can make informed and pragmatic decisions through feedbacks like ratings and reviews of tutors. This platform has a Q-points reward system that students and tutors can use to avail a variety of benefits.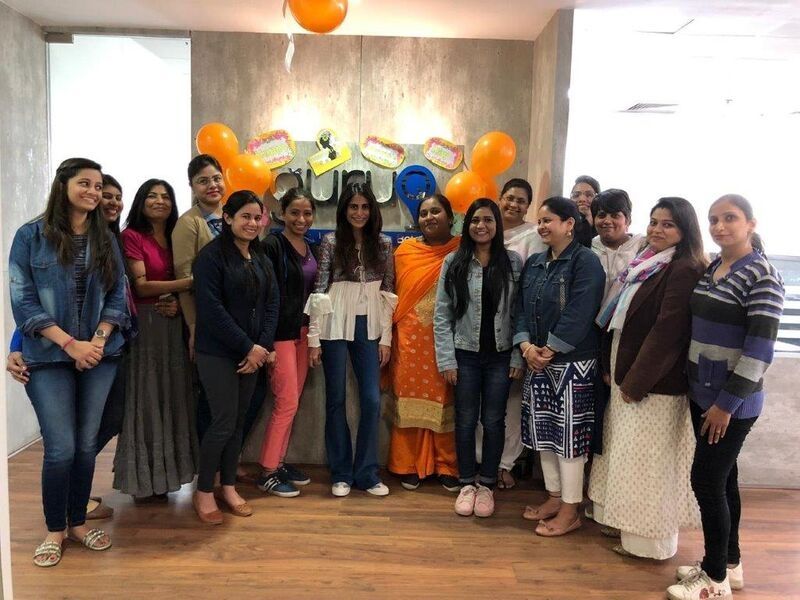 How is GuruQ further planning to improvise and address those issues which have not yet been addressed and are yet to be explored?
GuruQ believes in regular up gradation for constant value enhancement through its offerings. GuruQ relies on its panel of advisors who are education industry experts and partners, for their functional expertise in helping it evolve continuously.
1. Research & development: GuruQ's think tank is constantly engaged in R&D for innovating and developing unique features and advantages that set it apart from the competition.
2. Exploring latest technologies: Being an Ed-Tech company, GuruQ is constantly experimenting with technologies that have proven value creation potential.
3. Tutor evolution: The tutoring industry is highly unorganised and fragmented and most tutors need to be trained on adapting to the latest standards of education and adopting global practices followed by their counterparts in the developed world.
4. Holistic Development: The conventional approach towards education has always been restricted to results, which needs to be broadened to include their all-round growth by expanding their horizons and acquiring critical life-skills.