-Kavita Sanghvi, Principal, Chatrabhuj Narsee Memorial School, Vile Parle, Mumbai
CNM School: Ideas that revolutionise education
Every education system in the world is being reformed at the moment and it's not enough. Reform is no use anymore, because it simply means improving a broken model. What we need is not evolution, but a revolution in education.
The traditional model penalises you for experimentation and failure, but it does not expect mastery. We at CNM School encourage students to experiment, rise above failure and finally master the craft.
As leaders in education, our job is not to control those whom we serve, but to unleash their talents, teach new survival skills, effective communication, curiosity, and critical-thinking skills through the spirit of innovative education.
Innovation in education is an openness to perceive problems and to address them in different, new ways and innovative teaching strategies.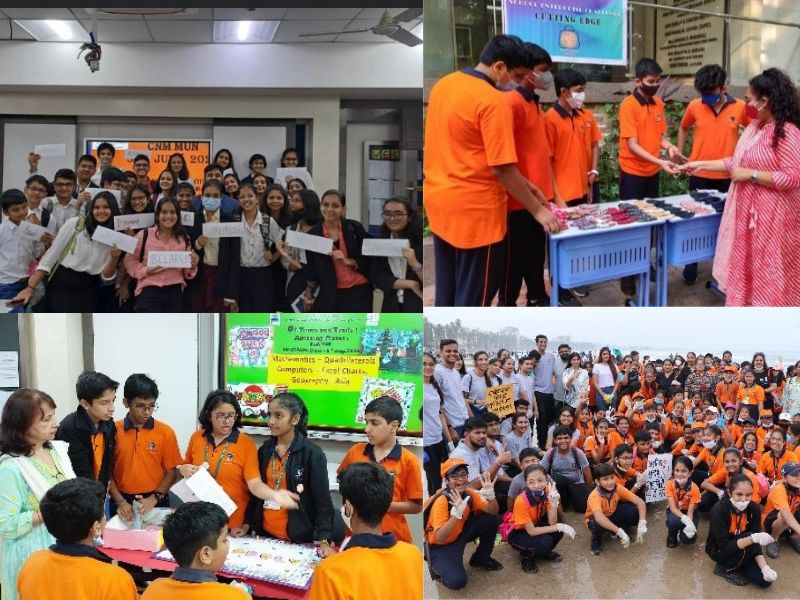 At CNM, we have revolutionied education using various strategies and methodologies of learning. The school has been conducting Global Outlook Projects for Grade 3 to 7 which is a STEAM based learning, focusing on research and creative thinking skills. Students at an early age have learnt the importance of gender equality and dignity of labour by learning to do their own laundry and washing utensils, appreciating shoe making techniques along with the art of chocolate making. They have also made models of cameras and smartphones.
For the past few years, CNM has been correlating and collaborating all subjects to serve a general purpose of fun with learning through HISTEAM. All students present their innovative ideas through activities. This year the concept for HI-STEAM was 'Gamification' where the students invented and conducted games correlating all subjects.
Every year, CNM organises Model United Nations (MUN) for students. It also participates in Inter-School MUN competitions giving students a platform to develop self-confidence and debating skills.
For the past few years, we have been a part of the International Climate Action Project through which we have been actively working towards the betterment of planet Earth and have sensitised students. Our students have participated in beach cleaning and tree plantation drives. For our contribution to the environment, the school has received the 'School of Excellence' Award.
Every year, our senior students organise the School Enterprise Challenge – 'Cutting Edge' wherein students collect used cloth and upcycle them to create cloth bags, fancy bags and pouches and have also made masks during pandemic. These products are sold at various school events. 70 percent of the profit yielded is donated to NGOs and municipal schools while the remaining 30 percent is retained for future ventures. Appreciating the students' efforts, the school has been awarded the International Gold Level Award for 2021 Globally and has also been shortlisted as one of the top 10 schools for the World's Best School Prizes for Innovation by T4 Education.
CNM continues to facilitate holistic learning, build character and develop skills of its students to meet global challenges and to be better human beings.