-Riya Ganguly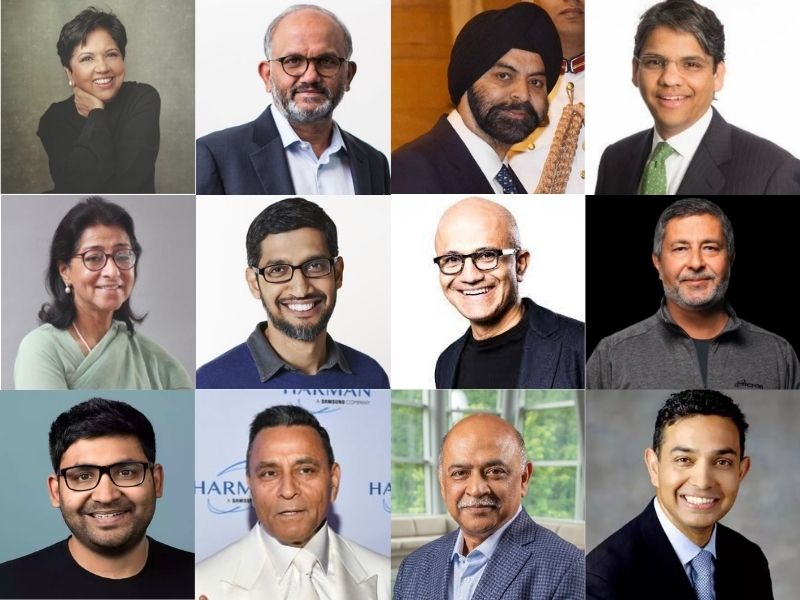 Indians have always permeated high-ranking roles of multi-national companies and organizations, from technological conglomerates such as Google and Microsoft to internationally-established MNCs like PepsiCo. As Parag Agrawal has recently taken on as the CEO of Twitter after Jack Dorsey's resignation, the need to acknowledge Indian contribution to the global business and technological world arises afresh. Here are some of the Indians who have made a mark by heading the world's biggest companies:
Sundar Pichai
Currently on his sixth year of tenure as the Chief Executive Officer of Google, the Indian-American business executive initiated his career as a materials engineer. Born in Madras, Pichai received his metallurgical engineering from the esteemed IIT-Kharagpur following which he completed his M.S. (in materials science) and M.B.A. degrees from Stanford University and the Wharton School of the University of Pennsylvania respectively. Pichai was appointed as the Chief Executive Officer of the American multinational technological conglomerate Alphabet Inc. in December 2019. Pichai was honoured with prestigious Global Leadership Awards in 2019.
Satya Nadella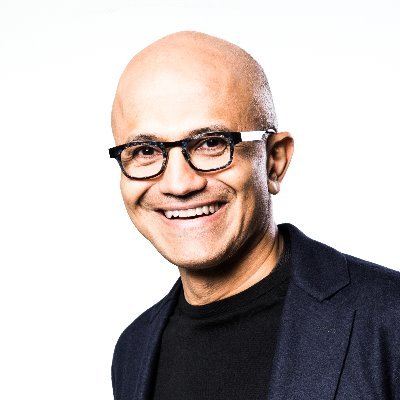 Satya Nadella made headlines in 2014 as he succeeded Steve Ballmer as the Chief Executive Officer of Microsoft Inc. An Indian-born American, Nadella was born in a Telugu-speaking Indian family and received his electrical engineering degree from the Manipal Institute of Technology in India. He then went on to acquire an M.S. in computer science degree from the University of Wisconsin–Milwaukee, following which he completed his MBA from the University of Chicago Booth School of Business in 1997. Nadella has been recognized as the Fortune's businessman of the year, a Time 100 honoree and a Global Indian Business Icon by CNBC's India Business Leader Awards in 2020.
Arvind Krishna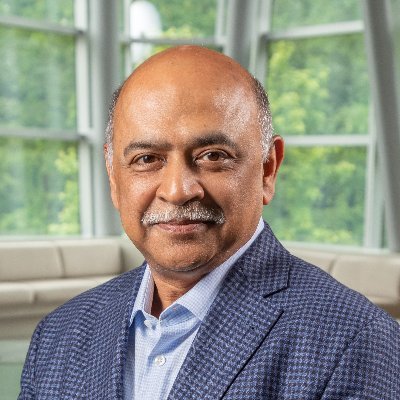 Serving as the CEO of the American technological corporation IBM since January 2020, Arvind Krishna took over from Ginni Rometty, after his 31-year tenure at IBM. Born to a Telugu-speaking family in Andhra Pradesh, Krishan completed his electrical engineering degree from IIT-Kanpur, followed by a PhD in the same from the University of Illinois. He has been highly influential since he joined the distinguished group of Indian-Americans to serve as CEOs of major US companies, being named as CRN's 'Most Influential Executive' in 2021.
Shantanu Narayen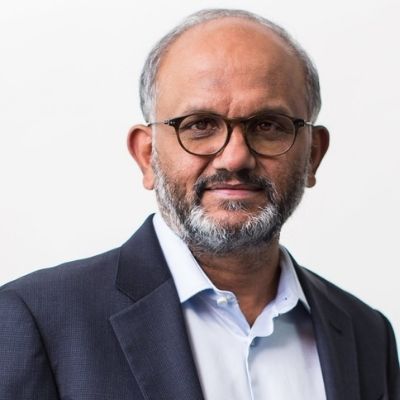 Being the only other person to be an Indian-American CEO of a US technological company besides the aforementioned, Shantanu Narayen was appointed as the CEO and Chairman of Adobe Inc. since 2007, before which he served as President and Chief Operating Officer since 2005. Hailing from Hyderabad, Narayen received his bachelor's degree in electrical and communication engineering, a master's degree in computer science and an MBA from premier institutions. Prior to his tenure at IBM, Narayen has worked in senior management positions in Apple and Silicon Graphics.
Indra Nooyi
Born in Madras, Indra Nooyi is renowned for serving as the former CEO of the American multinational PepsiCo. Receiving degrees from prestigious institutions like IIM (Calcutta) and Yale school of Management, Nooyi has previously worked in Motorola and Asea Brown Boveri in executive roles. Since stepping down as CEO of PepsiCo in 2018, Nooyi served as Chairman for PepsiCo, became the first independent female director of the International Cricket Council Board in 2018 and became a member of Amazon's board of directors in 2019. Nooyi has consistently ranked among Forbes' world's 100 most powerful women, was named one of the "25 Greatest Global Living Legends" by NDTV in 2013 and was inducted into the National Women's Hall of Fame in 2021.
Ajaypal Singh Banga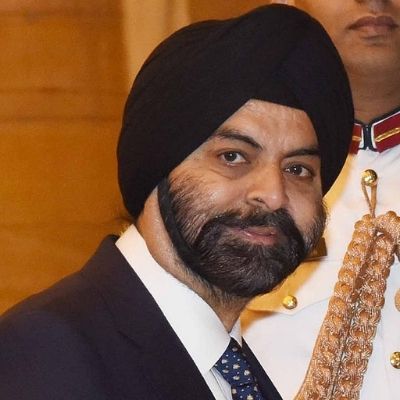 Currently serving as the Executive Chairman of Mastercard, Ajaypal Singh Banga is an Indian-American business executive who previously served as the CEO of Mastercard till 2020. Born in Pune, Banga received his Bachelors in Economics from St. Stephens and PGP in Management from IIM-Ahmedabad. Prior to his executive roles in Mastercard, Banga has worked with popular MNCs such as Nestlé and PepsiCo and also served as chairman for the U.S.-India Business Council (USIBC). He was bestowed with the Padma Shri award in 2016, and has delivered keynote speaker lectures at eminent institutions in India and USA.
Naina Lal Kidwai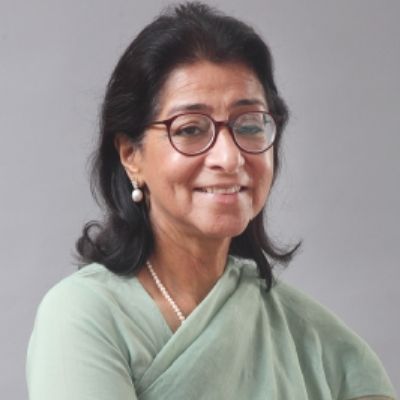 This Indian banker and business executive serves as the chairman of Max Financial Services Ltd. and HSBC. Born in Delhi, Naina Lal Kidwai completed her education from Lady Shri Ram College and Harvard Business School, becoming the first Indian woman to graduate from the Harvard Business School in 1982. Former president of FICCI and head of Morgan Stanley, she also became the first woman to direct the functioning of a foreign bank in India. Kidwai has recurrently featured in Fortune's list of top women in business and Time's list of global influentials and was awarded the prestigious Padma Shri in 2007 for her contributions to trade and industry.
Sanjay Mehrotra
Currently serving as the CEO of Micron Technology, the Kanpur-born Indian American business executive is also famous for being the co-founder and former CEO-President of SanDisk. Graduating from University of California, Berkeley with a degree in electrical engineering and computer science and completing his business executive education program from Stanford University, Mehrotra has over 30 years' experience in the product development and semiconductor memory industry and has also served in executive and management positions in renowned corporations including Intel, Integrated Device Technology and Atmel.
Dinesh Paliwal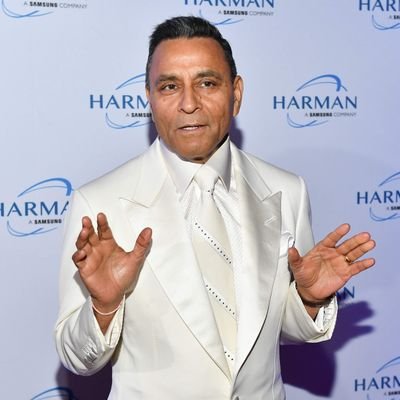 Born and raised in India, Dinesh Paliwal is famous for being the former CEO and President of Harman International Industries Inc. till 2020, and currently serves on the board of directors for Harman, Nestlé and Fortune 200 organizations including the Fortune Global 100 food and beverage company, and the boards of Bristol-Myers Squibb and Raytheon Company. Educated from IIT-Roorkee and Miami University, Harman has previously worked in management positions in ABB Group for 22 years. Harman has been influential during his tenure, receiving several awards and recognitions including Ernst and Young's Metro New York Entrepreneur of the Year (2010), Fortune's Businessperson of the Year (2014) and the Indian American Achiever Award by the GOPIO.
Francisco D'Souza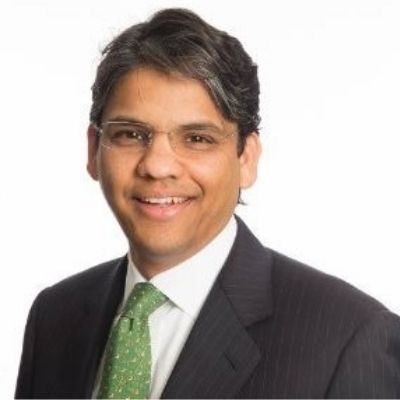 Becoming one of the youngest CEOs in the software services sector, the Indian-American businessman and entrepreneur is known for his position as former CEO and Vice-Chairman of American MNC Cognizant from 2007-2019. Born in Kenya to Indian diplomat parents, D'Souza received his BBA and MBA degrees from University of East Asia Macau and Carnegie Mellon University respectively and became the youngest director of General Electric in 2013. He has been recognized as the Best CEO by Forbes India in 2013 and ranked tenth on Fortune's list of Businessperson of the Year in 2017 among other honours.
Also read: Indian-origin businessman honoured by Queen