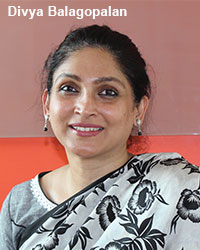 An amendment of a rule under the Karnataka Education Act, 1983, decreeing a formula for computing tuition fee increases, has aroused widespread anger within the state's 13,000 independent (unaided) private schools with an aggregate enrolment of 4.5 million children. Several private schools associations, including the influential Associated Management of Private Unaided English-Medium Schools of Karnataka (KAMS) which has a membership of 2,000, have filed writ petitions in the Karnataka high court challenging the "unscientific and unviable" amendment of the Karnataka Education Institutions (Regulation of Certain Fees and Donations) Rules, 1999.
Under the amendment, the annual increase in the tuition fees of private independent schools is to be computed using a "fee fixation formula". The tuition fee increase per student will be determined by a formula of aggregating employees' remuneration plus 70-100 percent (varying according to each school's location) divided by total number of students. For instance, for a K-12 school with 1,000 students on its muster rolls with 50 employees with average remuneration of Rs.1.2 lakh per year, the tuition fee increase will be (50×120,000+70 percent)=10,200,000. This amount needs to be divided by the number of students (1,000). Therefore, under the Karnataka government's new formula, the per-student tuition fee increase will be Rs.10,200 per year, i.e, Rs.850 per month.
"However, tuition fee increases are capped at 15 percent over the tuition fee of the previous year. Also, the notification doesn't specify whether the 15 percent cap is on per-student fee increase or on the tuition fee increase of all the students of a school taken together," explains the principal of a Bangalore-based school, on condition of anonymity.
Most top-ranked school managements and their representative associations are of the opinion that the Karnataka government's tuition fee increase formula will barely cover annual inflation. The formula doesn't allow for infrastructure development — computer labs, artificial intelligence, robotics, etc — which are capital intensive and the 70-100 percent addition to the salaries part of the formula is "completely arbitrary and irrational," says an exasperated new greenfield school promoter who "deeply regrets" his entry into K-12 education in suburban Bangalore.
"The world is changing very quickly and children's education must keep pace with change. School syllabuses and curriculums must include innovative pedagogies, new-age subjects and life skills to develop our children to be able to compete with children in advanced countries. The formula doesn't allow for expenditure that has to be incurred for funding 21st century curriculums. If school managements are tied down to this formula, the quality of education dispensed by schools will be levelled down and edupreneurs may migrate to other states. Karnataka, the education hub of the country, will suffer a loss of investment and jobs. Women will be worst hit because 80 percent of teachers in private K-12 education are women. According to a simulated case study covering several private schools, we have found that after a period of five-eight years, they will experience severe cash deficits," warns Nooraine Fazal, an alumna of Boston University and former manager at Reuters and IBM, who co-founded Inventure Academy, Bangalore (estb.2005), ranked India's #3 co-ed day school in the EducationWorld India School Rankings 2019-20.
"The Supreme Court's judgement in the T.M.A. Pai Foundation Case (2002) allowed private education institutions administrative autonomy and the right to levy reasonable tuition fee and earn reasonable surpluses for reinvestment in education. The Karnataka state government's education ministry hasn't taken cognisance of this," says Divya Balagopalan, senior advocate and partner at Bangalore-based law firm Mundkur Law Partners which specialises in education law.
With learning outcomes in government schools hitting new lows, the common school strategy of the state's neta-babu brotherhood seems to be to pull private schools down to the level of public schools.
Shraddha Goled (Bangalore)