Shreyosi Chakraborty
As the schools gradually start re-opening, the empty classrooms are starting to get flocked by the rising number of students returning to attend physical classes, the administrative and management body of the institutions are trying to comprehend the amount of "learning loss" that students have had due to the global pandemic. No amount of aggressive remote learning, extensive training, interactive sessions for online classes, experiential learning can do justice to the physical classrooms. The loss of learning that the students have undergone can only be fathomed once they complete at least a year of physical classes undergoing thorough scrutiny, targeted assessments and other strategic measures are sure to help measure how much are they lacking behind, says Divya Bhatia, principal, Amity International School, Saket, New Delhi, who was recently awarded by the Central Board of Secondary Education for Excellence in Teaching & School Leadership 2020-21.
In conversation with EducationWorld, Teacher Bhatia opens up about online learning techniques &tools, how socially responsible the students of this generation are, curriculum, and much more.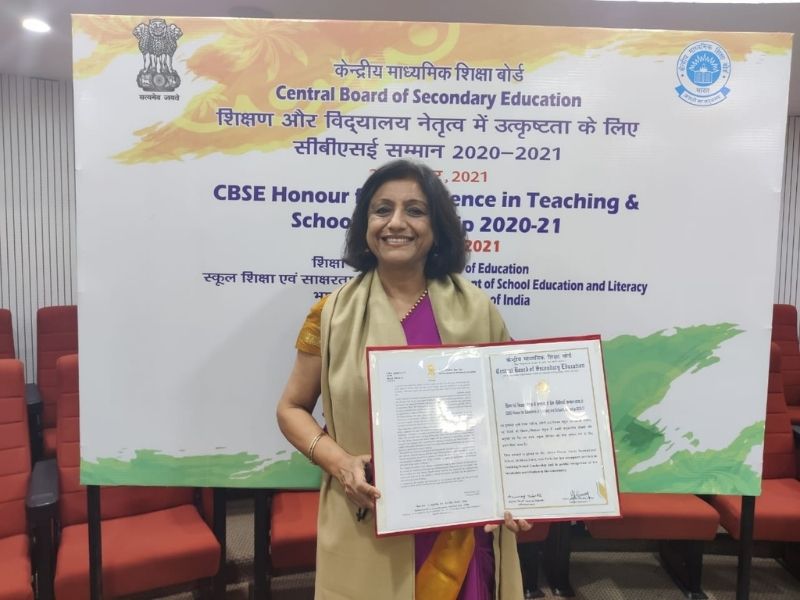 Q. Congratulations on being felicitated by the CBSE Board. How did your school manage during the global pandemic and the national lockdown?
Thank You. By the time the pandemic had struck, Delhi was already having intermittent lockdowns for pollution. Hence, we had already got used to remote learning. The idea was already there and teachers were given intensive Microsoft training sessions to continue with the senior classes. They were also trained with interactive tools to involve the children in the new normal teaching.
But even so, it is not possible to understand the actual impact unless they start coming to schools regularly. The loopholes will be known to us only when we start aggressive physical classes.
Q. In a career spanning over 30 years, tell us a few challenging moments?
Change is the only constant. And I believe, if you refuse to evolve, the world will surpass you. Every year, we as human beings and people in their respective professions and social duties evolve. As students, they have to evolve, as teachers we have to get into the flow of the new curriculum and new pedagogy, changing generation, and so on. A fixated mind is what frustrates me. Furthermore, it becomes quite challenging to deal with the individual.
Q. Given a chance, what change would you like to induce into the present curriculum?
The National Education Policy 2020 has already brought in a lot of differences. But Even though, I think, it would be better if we moved away from being exam-centric to experiential learning. There should be assessments to understand the environment. We put too much focus on high achievements in exams. Assessments should be a continuous process. Instead of a year-end ordeal, we should make it a regular thing.
Q. Post pandemic, once the students shifted to the online mode of learning, what change did you notice in them?
We got to deal with various types of children. Not all of them are similar. Some are extroverts while others are introverts. Students who were not very interactive in class have become more interactive as they can keep their cameras off and do not have to face the teachers physically.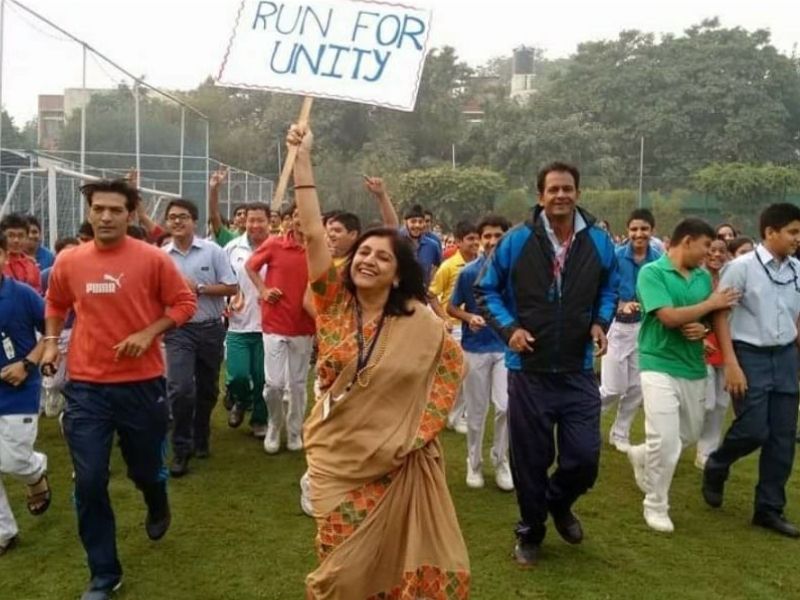 Q. What is the most important thing you feel that the students need to undergo as they start coming to schools?
Students need to get their discipline back. At school, they had to reach school by 7.40 a.m. whereas their classes would begin at 9 a.m. At home, they can just wake up and sit for their online classes. They have also been away from Sports. Physical Fitness has taken a backseat. So, one of the major areas where I would also want to focus is the fitness levels of my students and engaging them in more activities and Sports.
Also Read:Key to bridge "learning loss" lies in MCQs
National
,
News