-Riya Ganguly
National Education Day is celebrated annually to memorialise the birth anniversary of Maulana Abul Kalam Azad, the first education minister of independent India. Azad made significant contributions to education and literacy during his 11-year long tenure, successfully promoting research in eastern learning, encouraging fine art education and establishing apex educational bodies such as the University Grants Commission (UGC), All India Council for Technical Education (AICTE) and the first Indian Institute of Technology (IIT Kharagpur) among many others.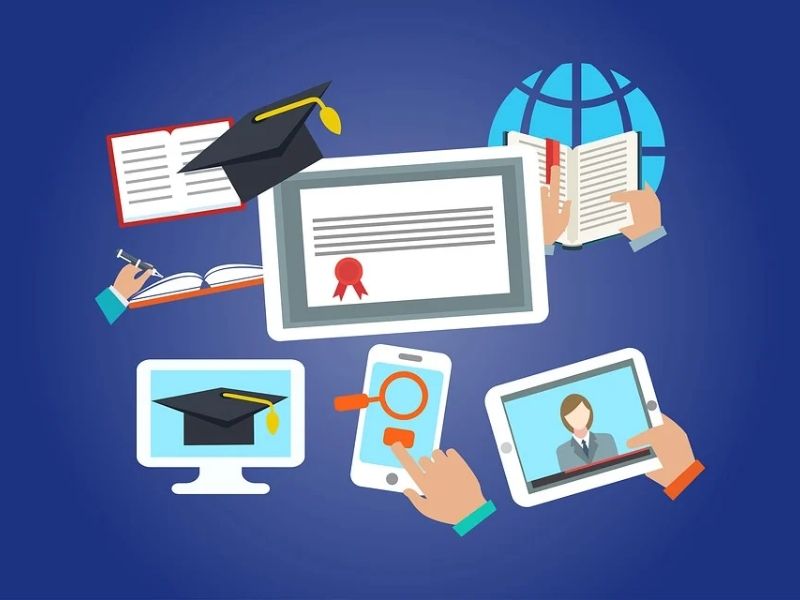 Indian education, much like pedagogical systems around the world, has undergone a radical shift ever since the exponential spread of the coronavirus. Traditional 'offline' modes of education were suspended to adopt a more technologically-based 'online' mode of education considering the safety and health of students in the pandemic. While students from urban and technologically-supported backgrounds met this radical shift with relative ease despite struggling to adjust to the transition to digital platforms, rural students with a lack of infrastructural facilities and technological access faced a severe backlash in education.
Since the 1990 education reforms, there has been a steady increase in literacy across India, culminating to 79.5 percent in 2019. However, the unprecedented impact of COVID-19 on Indian education proved detrimental as the NSO recorded average Indian literacy rates dropping to 77.7 percent in 2021. This can be attributed to a variety of factors, including the deficit of technological facilities in the hands of the economically weaker sections of society, an equivalent infrastructural lack such as the non-access to electricity, along with the relegation in the significance of education by rural and illiterate families owing to their own economic woes and disparities in the pandemic situation. The Annual State Education Report survey is testimony to this gap created in rural and urban education as two-thirds of Indian rural children were reported to not have received any educational resources or activities during the pandemic.
To combat the gradual decline in literacy rates, NGOs across India have taken initiatives to make online teaching accessible to rural children, while the government has also proposed schemes to ensure education for all citizens such as the PM e-VIDYA initiative to unify efforts in enabling multi-mode accesses to education, the usage of media facilities such as radios and TV programmes to spread educational awareness and India's digital infrastructure 'DIKSHA' to enable proper provisions of e-content for school education in Indian states. As the reopening of schools and colleges across India has been initiated in a phased mode, parents and educators hope for students' lives to be restored to normal and for education to become more accessible to the socio-economically variant sections of society. It is integral to ensure propelling education among rural sections of the nation to witness a positive incline in literacy rates as well as bridge the gap in urban and rural education which has only widened since the pandemic.
Also read: NGO's take online teaching to rural children
Impact of online learning on school education
National
,
News