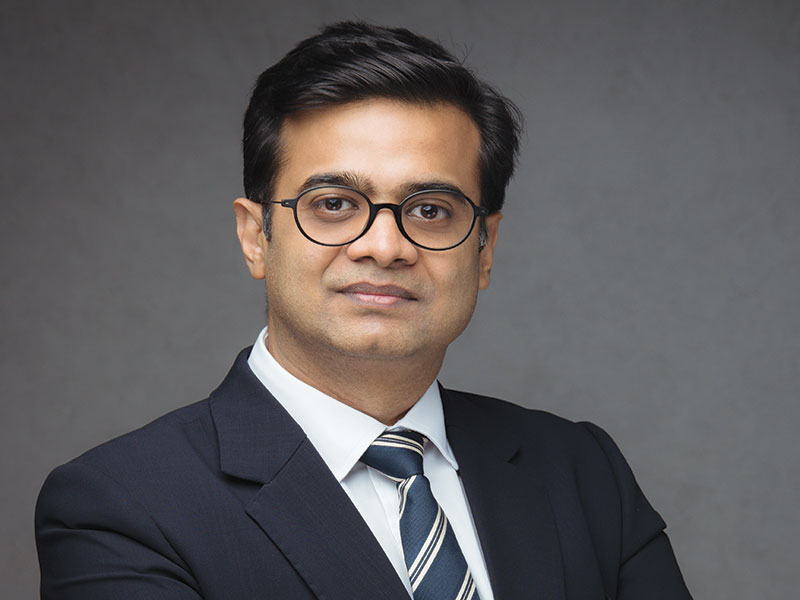 Nitin Agarwal is India CEO of the Equitativa Group, an independent REITs manager with $2 billion (Rs.14,000 crore) of assets under management. It manages Emirates REIT listed on NASDAQ Dubai.
Real Estate Investment Trusts (REITs) are a new phenomenon in India. What are their distinguishing characteristics and Equitativa's proposed Education REIT?
A Real Estate Investment Trust (REIT) is a specialised vehicle which owns income-generating real estate which is leased out to operating businesses with the objective of providing steady income, long term capital appreciation and diversification benefits to subscriber shareholders. India's market regulators have been very supportive and proactive in building the framework for the successful launch of REITs in India.
The Education REIT proposed by Equitativa Group will be India's first REIT to purchase and own the real estate assets of private schools. The Education REIT will acquire the physical assets — land and buildings — of private schools and lease it back for long-terms to school managements. The Education REIT will be listed on major stock exchanges in India and will help to develop the real estate of schools as a separate asset class.
As I understand it your Education REIT will raise money from the public and use it to acquire the real estate of private K-12 schools and immediately lease it back to their management to continue uninterrupted operations, thus unlocking their capital invested in land and buildings. This will free up their capital for expansion and establishing new greenfield K-12 schools. What's your comment?
By virtue of its structure and operating model, Education REIT will provide long-term growth capital minus loan repayment obligation, to school owners. The REIT will buy land and buildings of private schools and lease it back for long terms to school managements. This will enable school owners to monetise their real estate assets — land and buildings of their schools — while continuing to use the premises for school operations. The sale proceeds can be used by school owners to repay their existing debts and to fund expansion plans. Therefore, for the school management there is no loan repayment in the REIT structure, instead, they are only obligated to pay monthly rent.
This asset-light model improves the cash flow of school managements and they can focus more on their core strengths — improving the quality of education by investing in teacher training and welfare, child safety, brand building and most important on the overall development of their students. In short, REITs provide a perpetual source of capital to school managements that can lead to higher overall value creation.
Under Indian law education institutions have to be promoted by not-for-profit trusts and societies…
Therefore, the Education REIT will only acquire the private school real estate assets held under private companies and limited liability partnerships. The land and buildings thus acquired will be leased to trusts or societies that operate and manage the school which will pay the REIT a fixed annual rent under a registered lease agreement.
As evidenced by the long admission waiting lists of the country's top 1,000 private schools in all categories ranked annually by EducationWorld, the demand for their education services far exceeds supply. Does the entry of education REITs into the Indian capital market signal that the number of high quality private schools will multiply rapidly?
Education REITs will hugely benefit India's education sector. REITs provide long term perpetual growth capital to school owners which can be deployed for the expansion and growth of their network of schools. Thus, Education REITs free up the capital of experienced education entrepreneurs to promote new high-quality private schools.
While Education REITs will benefit school owners, how will they benefit the parents and students' communities?
As per a UN report, India has over 377 million young citizens of school-going age, i.e, 5-19 years. This generation regards high quality education as the ticket to employment, career advancement and prosperity. Therefore, a significantly larger number of high quality private schools offering excellent infrastructure, content, technology, safety, regulatory compliances, and providing highly trained teachers are required. When experienced education entrepreneurs monetise their locked assets, the number of high quality schools accessible to the country's children and youth will multiply rapidly. This will accelerate economic and social growth while expanding the education ecosystem at the same time.
How confident are you that the proposed REIT managed by Equitativa will enable you to attain the aims and objectives outlined by you above?
REITs are a globally proven model. We will bring global best practices, improved corporate governance and long-term returns for investors. As an asset class Education REITs will have low vacancy risk and highly visible long-term cash flows. In Emirates REIT which is managed by Equitativa, education assets represent 27 percent of the total portfolio providing strong rental yields and secured long-term cash flows to investors.