Online parenting Summit (OPS) 2021 elaborates on various methods of parenting, a celebration of parenthood. The summit helps to reboot parenting and develop a friendly relationship between parents and their children. The concept of OPS is to create an impact on parents and their parenting styles. OPS aims to touch the universe and beyond, impact every generation that may come further. Until now, people practiced parenting in their own traditional ways but OPS tries to bring in modern ways in which one can make the parenting experience much more fun yet unique.
Here is the story of Deepa Devi, who talks about her journey as a parent.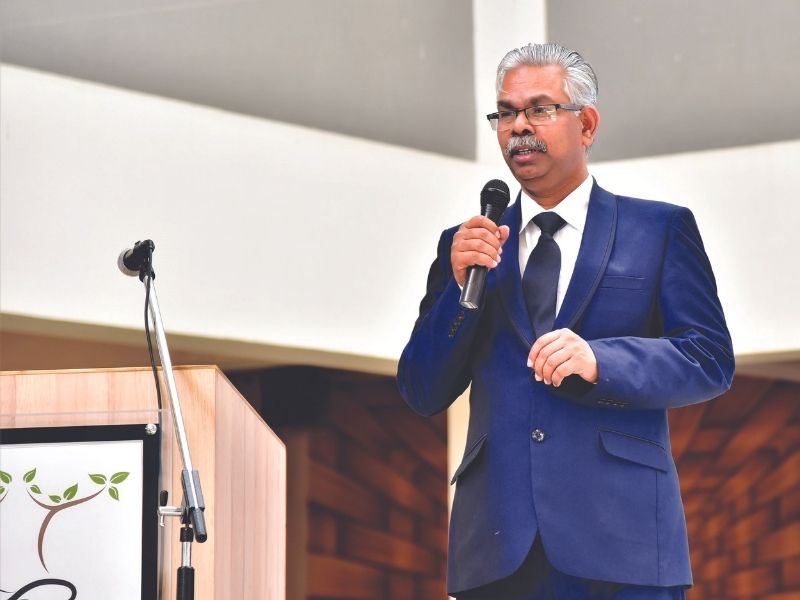 My name is Deepa Devi and I am a mother to an adorable 13-year-old boy, Aryan Jai. H. I live in Bangalore with my husband and son. Professionally, I work under a firm as a training manager. My passion is to take quantum healing sessions. Speaking about my parenting journey, it has been quite challenging. Initially, there was lots of work and I couldn't spend time with my kid. But then, the lockdown ensured that we got some time to spend together. I got to know my kid a little more, started analyzing his behaviour and experienced everything personally. Before the pandemic, there was a communication gap but then things improved gradually.
My most heartfelt time with my son is when we cook together. It is a moment that I can cherish for my lifetime. My parenting style was not perfect; I did not know what had to be done. Slowly and steadily, I learned things by attending workshops, seminars, sessions related to parenting. The best thing that we understood is to never argue with kids. It is important to be a mindful parent and follow calm parenting. It is necessary to give kids an opportunity to say things out in a well-behaved manner. Now, it's almost been one and a half years to the pandemic and we are living our lives to the fullest. My son and myself spend more quality time; we play board games and chill around. I have achieved the connection that I have always dreamt of with my son.
Being a mother, attending a summit that could give you plenty of information is blissful. I am glad that we have such an online platform that could explain to me how I am supposed to manage the roles of being a working woman and a mother. Apart from this, it can help me understand the best method or a step forward to parenting. If you also wish to attend the summit register yourself! https://www.onlineparentingsummit.com/ew
The views, thoughts, and opinions expressed in the article are personal, and not necessarily reflect the views, thoughts, and opinions of EducationWorld.
Also Read: Online Parenting Summit, parent success story: Shailaja Mohan