Online parenting Summit (OPS) 2021 elaborates on various methods of parenting, a celebration of parenthood. The summit helps to reboot parenting and develop a friendly relationship between parents and their children. The concept of OPS is to create an impact on parents and their parenting styles. OPS aims to touch the universe and beyond, impact every generation that may come further. Until now, people practiced parenting in their own traditional ways but OPS tries to bring in modern ways in which one can make the parenting experience much more fun yet unique.
Here is the story of Palak Chaudhary, who talks about her journey as a parent.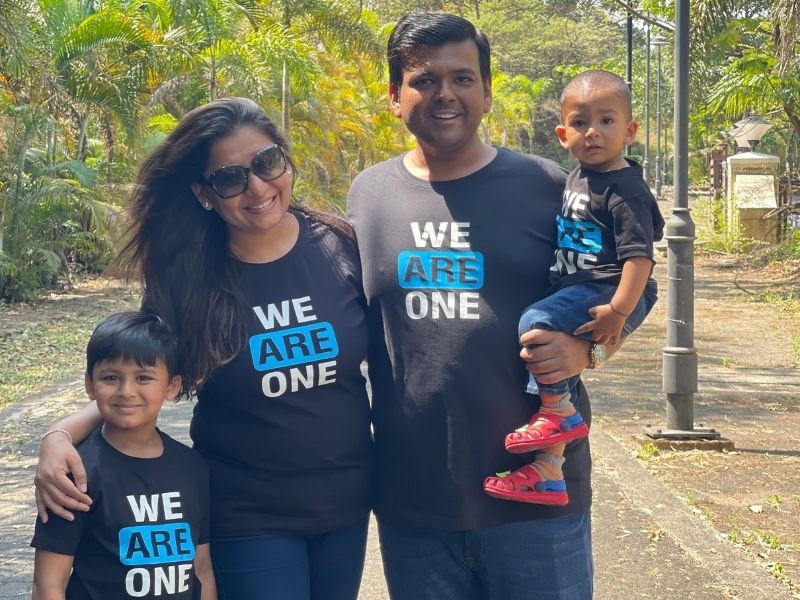 My name is Palak Chaudhary and I am a proud mother to two boys, Shivan and Sumeir, who are six two years old respectively. We are a family of six living in Mumbai. Professionally, I am an educator, blogger, marketing consultant and a super mom. This pandemic has made me realise the importance of structured learning at home. I understood how schools will now have a minimalistic role to play owing to lockdown and that we parents have to pump up and stay abreast of the latest educational developments of our children and take an active role in educating them.
My heart fills with joy when my older one constantly helps me manage my little one. He also ensures I get adequate rest and this makes life easier these days. I can never physically hit them because they don't deserve this and it has terrible psychological consequences. I have seen kids being raised in that manner and they suffer from an inferiority complex.
My son talks about growing up to be supremely independent in every endeavour. I recently asked him what jewellery should I keep aside for his wife when he jumped up and said that I will buy her jewellery with my own money and not take anything from me. This filled me with tears. He often speaks about how he will soon buy everything from his own money without depending much on us for anything in life.
We have made our bond stronger. Especially, in this pandemic the time that we have spent together has been a fruitful one. Of course, there were moments of frustration but that is part of every budding relationship. I want to be a part of the online parenting summit, 2021 as it is an online platform and it will help me understand how I can give my kids better education when schools are shut. I want them to understand how to manage roles between being a mom and a working woman. If you wish to be a part of the summit, register yourself here.
https://www.onlineparentingsummit.com/ew
The views, thoughts, and opinions expressed in the article are personal, and do not necessarily reflect the views, thoughts, and opinions of EducationWorld.
Also Read: Online Parenting Summit, parent success story: Shailaja Mohan