A growing number of youth are opting to take a gap year after school/college to explore career options, travel, take a stab at a fantasy project, learn a new skill and/or just contemplate future directions – Mini P & Cynthia John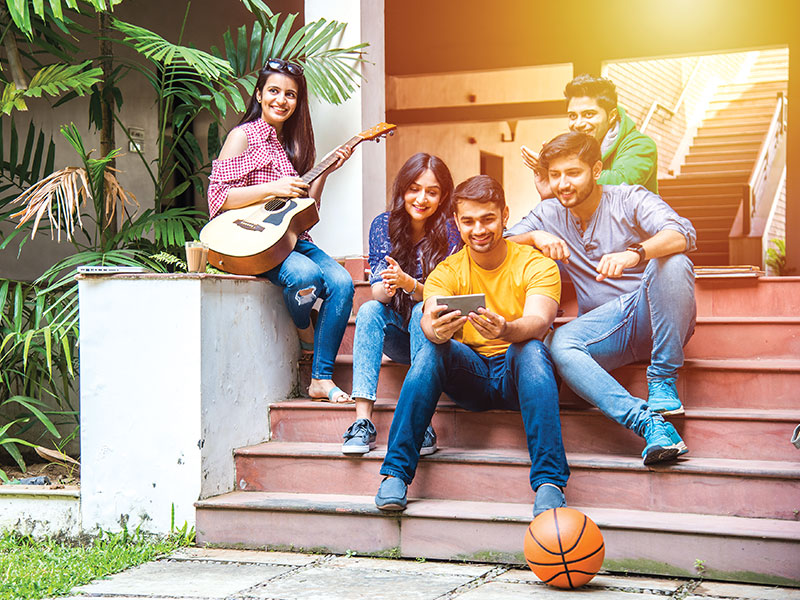 A decade ago, the idea of school-leavers and young adults taking a gap year — a year-long break before or after college/university to indulge in travel, sports, cultural pursuits, NGO work, learning music etc — was highly unusual and an option available only to spoilt rich kids.
However in recent years, especially after hundreds of school and college drop-outs have shaken up stockmarkets world over by promoting unicorn companies ($1 billion-plus market value), a growing number of youth are opting to take a gap year to explore career options, travel, take a stab at a fantasy project, learn a new skill or just contemplate future directions. And with the global Covid-19 pandemic, which has caused 74 million infections and 16 million fatalities worldwide including 9.9 million and 144,000 in India, having shuttered schools, colleges and universities globally and hugely disrupted academic progression and higher study plans of school and college leavers, the idea of taking a gap year has become an appealing proposition to thousands of youth worldwide, India included.
A case in point is Chennai-based school-leaver Hariharan Natesh who was admitted into the University of California, San Diego, for the fall term beginning October. Rather than fly to the US and remain cooped up in students' housing taking online classes, Natesh has taken a gap year. "It's a blessing in disguise. I have very productively spent the past four months improving my research skills as an online intern at the International Institute of Information Technology, Hyderabad. Simultaneously, I am learning household chores, cooking, driving a car and improving my health and fitness by working out regularly. I have also developed my self-confidence and several life and social skills. I will be fit and ready to make the best of my higher education when I join U Cal next year," says Natesh.
While the pandemic and its unsettling impact has pushed a large number of youth to contemplate writing off 2020-21, the idea of taking a break from 15 years of schooling before taking on another three-four years in higher education, has been growing in popularity in developed OECD countries during the past two decades, and is appealing to an expanding number of young school-leavers in India.
In September, an online Unlock Your Year: Gap Year Summit 2020, hosted by the Indian Multiversities Alliance (a network of several higher education organisations including Swaraj University; Shikshantar — The People's Institute for Rethinking Education & Development; Project Anveshan and Creativity Adda) attracted 250 participants from across the country. Over a week, participants discussed agenda topics such as 'Are you someone who takes learning in your own hands'? 'Reimagining education', 'Developing Life Skills' among other subjects in discussion groups and workshops.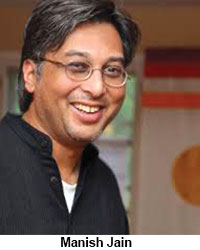 "We received an overwhelming response to our Gap Year Summit. The 250 registered delegates apart, hundreds more followed the summit on Facebook live. A majority of them were class X-XII students, but some middle school children also logged in. Through the week-long summit, we counselled them on the learning options available during a gap year. The feedback we received is that middle class parents wary of children glued to digital screens, are increasingly warming to the gap year idea. Our workshops and sessions informed parents and children of the benefits of a gap year and of the numerous learning resources available to gap year children," says Manish Jain, founder of education NGO Shikshantar, and driving force behind the Gap Year Summit 2020.
With the annual rates of economic growth having doubled in post-liberalisation India and jobs and career options having multiplied in the new millennium, parenting styles and attitudes towards adolescents and teens have become more relaxed. Within the middle and elite classes in particular, there's greater awareness of the benefits of looking beyond the engineering, medical and legal professions and of developing children's social and emotional intelligences and mental well-being. Therefore, well-educated parents are not averse to allowing school-leaving children to take a sabbatical to develop other intelligences through travel, internships, self-learning, volunteering among others.
"Over the past decade, there has been a huge increase in adolescents suffering psychological and mental health problems. There's growing sympathy for youngsters exhausted by packed academic schedules and great expectations. Therefore enlightened parents are realising that they have to slow down and quit the competitive urban parenting rat race and cut their children some slack from hectic academic programmes. A gap year gives adolescents the opportunity to slow down and rejuvenate their minds and bodies while pursuing interests and activities that preparation for board exams ruled out," says Maya Thiagarajan, founder of TREE, a firm that recruits, develops, and supports teachers, and author of Beyond the Tiger Mom: East-West Parenting for the Global Age (2016).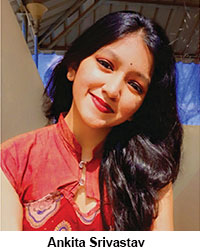 Hyderabad-based Ankita Srivastav, who took a gap year after successfully writing the school-leaving class XII exam, says the interregnum enabled her to "clear her head" about higher study options. "I was totally exhausted and confused about what to do after class XII. There were many career options I knew nothing about. Though a little worried initially about my proposal to take a break, my parents encouraged me to take a gap year. I enrolled in a three-month online course offered by I-GenPlus — a Delhi-based start-up that provides life skills training and development courses — which exposed me to careers such as law, design, creative writing and business development and enabled an online internship at Rishihood University, Sonipat. Learning about various career options and interacting with practitioners has transformed me from an introvert to a confident person. Most important, the gap year has given me the time to introspect and learn about myself, my strengths, aptitudes and weaknesses," says Srivastav, who is now set to begin a programme in fashion design.
Rajesh Srivastav, Ankita's father, is pleased with the beneficial impact of the gap year. "Initially we thought one year would be wasted but we gave it a try as Ankita was stressed and indecisive. A year later, we're glad we supported this idea because the gap year gave her time to reflect and select an aptitudinally suitable career path. The I-GenPlus online course provided her much needed direction and mentorship. In retrospect, the gap year was well worth it," says Rajesh.
With the gap year becoming popular with school-leavers, a new genre of companies and organisations has sprung up to provide resources, guidance and mentorship programmes to gappers to make the most of their sabbatical year. At the Gap Year Summit 2020, several organisations and NGOs including Shikshantar, Swaraj University, Khoj, Project Anveshan, Creativity Adda, and Pitaara, presented students an array of learning resources and co-curricular and life skills development options. Among the companies providing learning programmes for gap year students is the Delhi-based I-GenPlus (estb.2019) which offers short-term life skills, leadership, mentoring and training programmes to teens and young adults.
"Many parents hesitate about students taking a gap year because they're not sure about what teens will do during a 12-months break. Structured gap-year programmes offer guidance and mentorship to children to discover latent intelligences and develop social and life skills. Our programmes for gappers are carefully structured and enable them to learn new skills while giving them enough time and space for reflection and discovering themselves. These days, gap year students have access to numerous learning resources and options," says Nishtha Narang, program manager of I-GenPlus, which offers a gap year leadership development programme for class XII students in addition to several other short-term courses. The company also has a collaboration agreement with Rishihood University, Sonipat, under which the university's undergrad students can sign up for the I-GenPlus Gap Year Programme.
Sharanya Eshwaran, founder and managing director, Pentad Academy, Bengaluru, an after-school learning centre, concurs. "There's no reason for gappers to fear boredom. They have a host of options to learn new skills and develop co-curricular and extra-curricular intelligences. For instance, at our learning centre children can learn a new language, improve reading skills and sign up for other short-term courses. My advice to gap year students is to use this valuable time to learn a sport, skill or new language," says Eshwaran.
Yet the most popular option of gappers is to focus on sports/games training for which there's precious little time in higher secondary years. "The majority of teens and young adults who take a gap year focus on developing their sports talent and skills which requires four-five hours of daily training. Such intensive training is impossible for in-school children. Taking a year off after high school to train intensively for a sport and play in competitive tournaments enables young adults to decide if they have sufficient talent to pursue a sport professionally or play for leisure and fitness," says Tanay Sardar, gymnastics coach, Art Corner Gymnastics, Bengaluru.
Taking a gap year also enables students serious about a professional vocation to prepare for highly competitive public entrance exams for entry into the country's handful of top-ranked medical, engineering and law colleges.
Amartya Banerji (20), an alum of Bengaluru's Bishop Cotton Boys School, took a gap year after completing higher secondary school. During the year he dedicatedly swotted for the highly competitive National Eligibility-cum-Entrance Test (NEET) for admission into one of the country's 497 medical colleges. "Right from my primary school days, my dream was to qualify as an allopathy medical practitioner. However in 2018, despite enrolling in a coaching school, my NEET score was a disappointing 306 out of 720. Preparing for my board and NEET exams proved too much. Therefore, I decided to take a gap year, enrolled in a coaching programme specially designed for gap year students. This dedicated intensive preparation re-energised me. I wrote NEET 2019 and scored 440 points, enough to get me into a medical college," says Banerji, now a first year student at the Smt. BK Shah Medical Institute and Research Centre, Vadodara.
However, experienced education counsellors warn against the danger of students frittering away the gap year. "Taking a gap year is hip and trendy but it has to be used prudently and purposively. Without the disciplined routine and structured programmes of schools, students who take a gap year need the self-discipline and perseverance to develop chosen competencies and skills without teachers and parents hovering over them," cautions Sahana Umesh, who teaches high school students at Harvest International School, Bengaluru.
With the new millennium having ushered in a new VUCA (volatility, uncertainty, complexity and ambiguity) age, traditional academic education will increasingly need to be supplemented with a wide range of life skills such as collaboration, communication and entrepreneurship for success in rapidly evolving workplaces. A carefully planned gap year enables school-leavers to focus on developing supplementary life skills that will not only enrich their higher education experience but also prove useful later in life. Therefore, school-leavers, especially students endowed with multiple intelligences — and their parents — should carefully weigh the pros and cons of availing this once-in-a-lifetime opportunity.
Famous gappers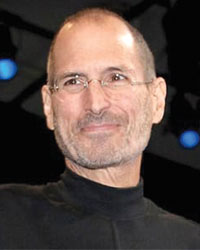 Steve Jobs, promoter-director of Apple Inc
Jobs dropped out of college to spend a year in India and the Middle East, meditating in the mountains and learning calligraphy. After he returned home, he revolutionised the world of technology with the invention of the iMac and promoted Apple Inc, the world's most valuable company by market valuation.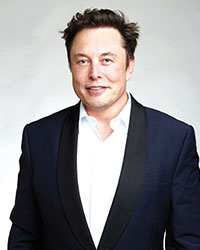 Elon Musk, CEO, Tesla
In a pre-university gap year, this innovative entrepreneur par excellence travelled across Canada doing odd jobs including weeding vegetable beds and cleaning the boiler room of a lumber mill. Currently, he is among the world's wealthiest hi-tech driven entrepreneurs of all time with his
company Tesla Inc recording an annual revenue of $24.5 billion.
JK Rowling, author
Rowling took a gap year in 1991, teaching English in a night school in Portugal, while working on her first novel. Since then, her Harry Potter novels have raked up global sales of 500 million copies worldwide.
Advantages of taking a gap year
Academic
According to the American Gap Association, 90 percent of students who take a gap year return to university within a year. Not only do they return, but their subsequent grades tend to be higher than of peers who haven't taken a break.
Sydney University researchers found that students who defer their academic studies after high school for at least a year, have greater academic momentum in college. This is because the gap year usually includes developmental activities — traveling, volunteering, taking informal or formal classes based on interests — that remedy "lack of academic motivation and post-school uncertainty and assists university students to develop adaptive patterns of behavior important for academic success at university".
Gap year often ameliorates academic burnout with healthy choices.
Enables identification and elimination of extra-curricular interests and facilitates choice of study programme that results in a deeply invested college-to-career future.
Re-ignites curiosity for learning through exposure to real-life situations and vocations through hands-on field work.
Gap year takers are more likely to be supported by scholarships to engage in further civic engagement, national and international exchange programmes.
Gap year students have the opportunity to apply 12 years of school classroom knowledge.
Field experience and cross-cultural exposure sets gappers ahead of other job applicants.
Universities tend to accept school-leavers with a gap year as they are more invested, better community members, and have better employability prospects.
Gappers tend to write better admissions essays because of their immersive experiences.
Personal
Gappers tend to have superior comprehension and competence because of their cross-cultural immersion experiences.
Better people-to-people communication skills.
Superior problem solving skills.
Gap year students usually have better self-knowledge and awareness of personal strengths and weaknesses.
More likely to become life-long learners.
Tend to be more independent and self-directed.
Endowed with greater global perspective
(Source: American Gap Association)
Meaningful gap year activities
Experts interviewed for this cover story recommend 10 popular activities for gap year students.
Organic farming
Volunteering with an NGO
Working as an intern
Foreign travel
Perfecting a sports intelligence
Signing up for a fine arts course
Signing up for a technical skills course
Teaching English or other subjects to non- English speakers
Learning a foreign language