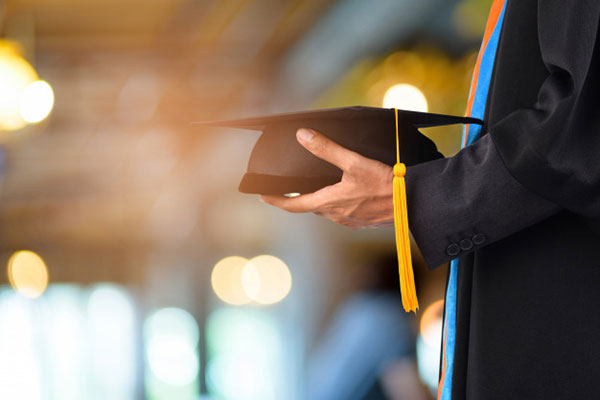 The healthcare industry in India is growing at an accelerated pace. It was valued at US$ 110 billion in 2016 and is growing at 22 percent CAGR, according to a report by research firm RNCOS and industry chamber ASSOCHAM. The industry is expected to reach US$ 372 billion by 2022. This is resulting in a huge demand for skilled hospital and healthcare professionals. A healthcare management programme offers students training in various aspects of the business such as marketing strategies, sales planning, enterprise and advanced business concepts.
Course offerings
In the first year of a healthcare management course, students learn the fundamentals of management such as Finance, Marketing, HR and Operations in a healthcare setting. They are given case studies from the healthcare sector to learn from. The course includes almost all domains that form parts of the healthcare system including hospitals, medical devices, pharmaceuticals, healthcare financing and now Healthcare Information Technology.
Students also get to opt for electives. Some of the elective courses offered by business schools offering MBA degree or Diploma in Healthcare Management include Digital Marketing in Healthcare, International Health, Accreditation of Healthcare Organisations, Health Policy, Medical Tourism and Branding in Healthcare.
Skill sets
Some of the skill sets required for the course are proficiency in English language and verbal communication skills.
The job offered to MBA graduates in hospital management or administration involves very little or no travel as the professional needs to manage the internal matters and functioning of hospital.
Most MBA graduates in hospital administration are placed in group medical practices, community hospitals, outpatient clinics and rehabilitation facilities. They are required to be flexible with timings as the healthcare industry works 24/7 and may require services of administrators or management at any time of the day. Hospital administrators are usually given accommodation within the hospital and are required to work as residential administrators within the hospital.
With India's healthcare sector lagging behind on several fronts, the need for professional healthcare administrators has been felt lately and better administration of all services including treatment is acutely needed.
Some roles that a healthcare management graduate can look forward to are:
• Healthcare Finance Managers: One of the important roles as a management graduate in healthcare management is that of a Finance Manager in a hospital. A Finance Manager looks after everyday financial activities of hospital or the healthcare institution where he or she is employed. Finance mangers are responsible for budgeting, financial analysis, financial planning and reporting of the same. Their job often involves meeting some of the targets set by the hospital board. The job requires alacrity and complete knowledge about the insurance and healthcare financing regulations. They are also responsible for efficient payment handling in the hospital.
• Medical & Health Service Management: Management graduates in hospital or healthcare administration have the option to work as Medical & Health Service Managers. These professionals are responsible for planning, directing and coordinating of all healthcare services provided by the company or the hospital where they are employed. They have to ensure efficient and timely of all the services provided by the hospital.
• Hospital Administration: A hospital administrator ensures that all the services being provided by the employer are running smoothly. They need to make sure that patients get timely treatment and other services without hassles. Hospital administrators are sometimes also responsible for recruitment of medical staff including doctors, nurses and paramedical staff. In larger hospitals, there are usually several administrators in charge of various different departments. Modern day hospitals provide a number of services related to treatment and these administrators are responsible for making sure these services are provided properly with patient satisfaction.
• Hospitals Medical Director: A medical director makes sure that timely and proper treatment is given at the hospitals. They resolve the grievances of patients on day to day basis. They even assign staff for each patient. These professionals are often responsible for medical ethics. They are also responsible for bringing in transparency of the organization they are working for.
• Blood Bank Administrator: This is an emerging field. A Blood Bank Administrator is responsible for smooth functioning of the blood bank in the hospital which means taking stock of the inventory of blood and coordinating all operational functions of the bank. The administrators provide, coordinate and oversee three important functions of a bank viz- receipt, storage and delivery.
• Human Resource Recruiter: As the name suggests, this role includes recruiting staff for the hospital such as doctors, nurses, paramedical staff and even assistants. A human resource recruiter oversees staffing requirement in nursing homes, medical clinics, blood banks and other healthcare institutes. They are also responsible for rewarding and retaining the right talent in the hospital and maintaining a healthy atmosphere within the workplace.
The author is Pratima Jain, Group Head, HR Paras Healthcare.
https://www.educationworld.in/how-does-an-mba-increase-soft-skills-that-matter-most-to-employers/