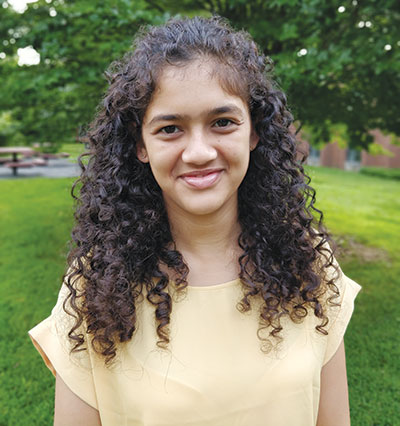 A final year liberal arts student majoring in molecular biology at the blue-chip Princeton University, New Jersey (USA), Samvida Venkatesh (21) is the latest to join the celebrated league of Rhodes scholars from India that includes economist and civil servant Montek Singh Ahluwalia, environmentalist and economist Sanjeev Sanyal, actor-playwright Girish Karnad, novelist Neel Mukherjee and C. Raj Kumar, founding vice chancellor of the O.P. Jindal Global University, Sonipat.
Bangalore-born Samvida is among five students from India and 100 worldwide to be awarded the 2019 Rhodes scholarship (estb.1902) named after South African diamond magnate Cecil Rhodes (1853-1902). Competition for this prestigious scholarship which fully finances two years of postgraduate study at Oxford University, UK is fierce (of 600 applicants from India, only five were finally selected).
Open to university graduates from the US and the Commonwealth, the scholarship application process is arduous with five-eight letters of recommendation, institutional endorsement and a personal essay to be submitted to the Rhodes Trust. For shortlisted candidates from India, preliminary interviews are held in Mumbai, Pune, Delhi, Kolkata and Bangalore followed by a final interview in Delhi.
"My preliminary interview in September was with a three-member technical panel for 15 minutes. Because I am interested in studying science, I was assigned to a panel of scientists whose questions ranged from physics to math. My final round interview in Delhi with a 10-member jury comprising academics, lawyers, economists, diplomats among others, centred on my personal statement, academic and extra-curricular interests," says Samvida, the elder daughter of Sudheesh Venkatesh, chief people officer of the Azim Premji Foundation, and Veena Venkatesh, guest faculty at NIFT, Bangalore.
Looking ahead this cheerful Princeton senior is set upon a career in academia. "I hope to continue my research in computational biology and eventually become a professor because that will combine my passion for science and teaching. My larger objective is involvement in broader public service as a sciences writer for non-scientists, and/or helping to shape science education policies," enthuses this young scholar.
Wind in your sails!
Paromita Sengupta (Bangalore)
Samay Godika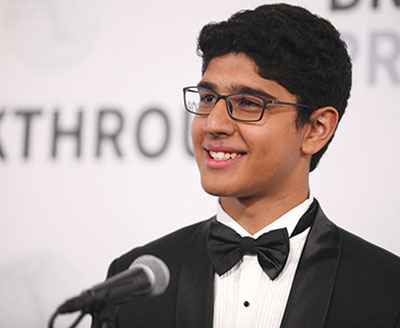 A class XI student of Bangalore's well-reputed National Public School, Koramangala, Samay Godika (16) was adjudged winner of the fourth edition of the online Junior Challenge 2018 of the Breakthrough Foundation, jointly promoted by Facebook founder Mark Zuckerberg, Google co-founder Sergey Brin and DST Global founder Yuri Milner, among others. The award ceremony was staged at the NASA Research Centre, San Francisco (USA) on November 4. Samay's winning three-minute video on circadian rhythms earned him prize money of $400,000 (Rs.2.87 crore).
The generous award comprises a higher education scholarship of $250,000 (Rs.1.79 crore) for Samay, $50,000 (Rs.35 lakh) for Pramila Menon, his life science teacher, and $100,000 (Rs.71 lakh) for his school to build a state-of-the-art science laboratory.
An annual global competition to inspire science and technology innovation, the junior challenge requires students in the 13-18 years age group to explain a scientific idea in fundamental physics, life sciences or mathematics through a video presentation. This year's challenge attracted the participation of over 12,000 students from around the world.
In his video, Samay describes circadian rhythms, a 24-hour sleep/wake cycle within the human body, using diagrams, simulations and physical demos. The video presentation connects circadian rhythms with asthma peaking at dawn, heart attacks in the mornings and Olympic records being broken in afternoons. "I was particularly interested in this phenomenon as it is proven that circadian rhythms can also be used to understand and treat Parkinson's and other neurological diseases," says Samay, the elder child of IT professionals Salil and Vidya Godika who moved from Boston to India in 2008.
"Networking with great inventors, scientists and entrepreneurs including Mark Zuckerberg, was the highlight of the Breakthrough Junior Challenge. My interaction with them has reaffirmed my conviction that interdisciplinary sciences and artificial intelligences will re-shape the world," says this bright teen who intends to sign up for an interdisciplinary STEM-focused degree programme in an American Ivy League university after completing his Plus Two next year.
Sruthy Susan Ullas (Bangalore)