St. Mary's High School in Kalyan is the No.1 Budget Private School in Mumbai, Maharashtra and India. The management of St. Mary's is the game-changers when it comes to quality education in a budget scenario. And today they are India's No.1 Budget Microsoft Showcase School and a Carte Blanche school. The principal is now a recognised Change Maker!
What does this mean?
It means that St. Mary's High School belongs to an elite connected learning community with the teachers and management who are committed to integrating technology into learning and creating engaging learning experiences.
Being a Budget School, the school had to ensure that they are able to use technology without increasing costs and in turn the financial burden of its parents.
How did St. Mary's overcome its challenges?
Despite challenges of lack of technological infrastructure, such as only one device at home, network availability, loss of jobs, pay cuts experienced by parents and much more, most parents consider their child's education as a prime responsibility along with a strong desire to learn among children.
At the very onset, all students of St. Mary's were provided licensed Microsoft Software at no additional cost.
Among the teachers, only 10 -15% required extra help in dealing with technology. Regular Microsoft training gave confidence to the teachers and now they are all MIE (Microsoft Innovative Educator) certified and many are also MIE Expert certified.
Today teachers are so motivated that they have come forth and demanded the management to upgrade their hardware so that they can create great lessons for their students. The management procured 100 laptops with the latest configuration and distributed them to its teachers. Teachers even agreed to pay for their own laptops as they see it as an investment in their career.
The teachers were amazed at how quickly children coped with digital learning. They also provided the management feedback on how to accommodate and help students with device availability which brought forth the idea of staggered classes, exams and tests. Timetables were changed. Canned lectures and asynchronous classes were organised to ensure good attendance. The postal service was used to enable children to send us their solved answer papers.
At that time it was difficult for parents to move out and search for the right vendor who would deliver books on time or would have their shops open in the first place. Therefore, the management distributed Free Books to all students, after procuring them from the vendor. This included books for special subjects such as Abacus and Vedic Maths.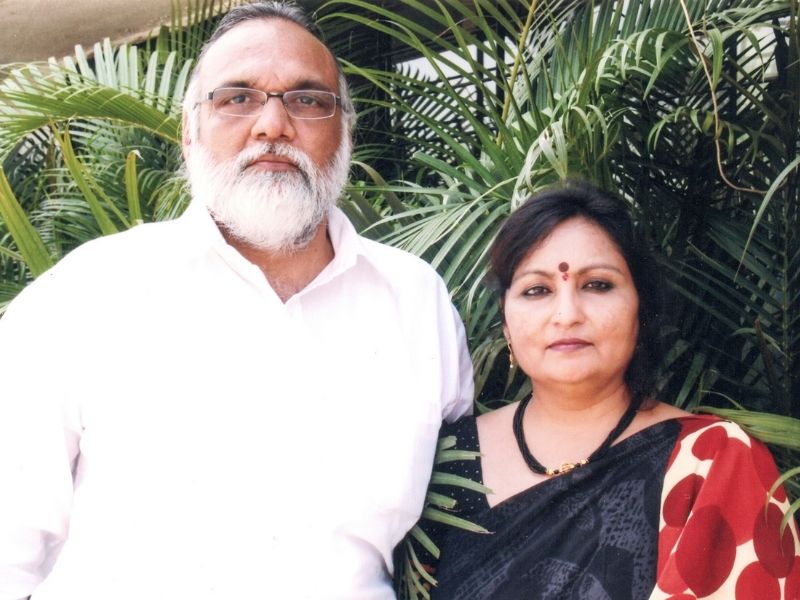 Founder Principal of St. Mary's High School, Dr Neelam Malik feels, "Flexibility is the key to manage and run a budget school. We have to take into consideration the sentiments of parents, especially during such uncertain times. They need to be given the confidence that no matter what the situation, their child's education will go on. And we are willing to stretch ourselves to be able to provide that."
Bharat Malik, Chairman of the AryaGlobal Group of Schools states, "We are happy that we have been able to provide resources to our students to enable them to continue their learning. In their testimonials, they thank the school for its help, support, quality classes, timely examinations and overall care is taken. These testimonials are the trophy that we will cherish forever. A special thanks to Ali Sait, Founder, Tech Avant-Garde who facilitated seamless integration of technology into our classes and overall operations.
Divya Borse, Principal of St. Mary's shares, "I would like to express my gratitude to all the stakeholders – the teachers, the parents, the students and the management who pushed us to empower ourselves to provide quality education throughout and who believed in the idea of Happy Child, Happy Nation."
St. Mary's High School falls under the AryaGlobal Group of Institutions which manages two CBSE Schools – Arya Gurukul, Kalyan and Ambernath, St. Mary's High School, Kalyan – An SSC School and a chain of Pre-schools which goes under the brand name Little Aryans Pre-K. All the schools including the Pre-school arm are Microsoft Showcase Schools.
Also read:
Teaching-learning the NEP way at Arya Gurukul, Kalyan
Covid19 Education Warriors: Bharat Malik & Neelam Malik, Little Aryans PreK
Campus
,
News