Keen on building a brand in the field of direct-to-consumer home services, Chaahat Tiwari believes good business houses create healthy workspaces, profit generation, and provide a better lifestyle for all stakeholders. She is the student representative of PGDBM-Entrepreneurship batch 2021-23 from Thadomal Shahani Centre of Management (TSCFM). Currently, she is pursuing her post-graduation in entrepreneurship with a specialization in marketing.
In her leisure time, she fulfils her creative aspirations such as photography, cinematography, and post-production, all of which help her gain a fresh perspective on life.
EducationWorld talks to Chaahat Tiwari in its next story of the Students' Corner series which puts special emphasis on students and their views.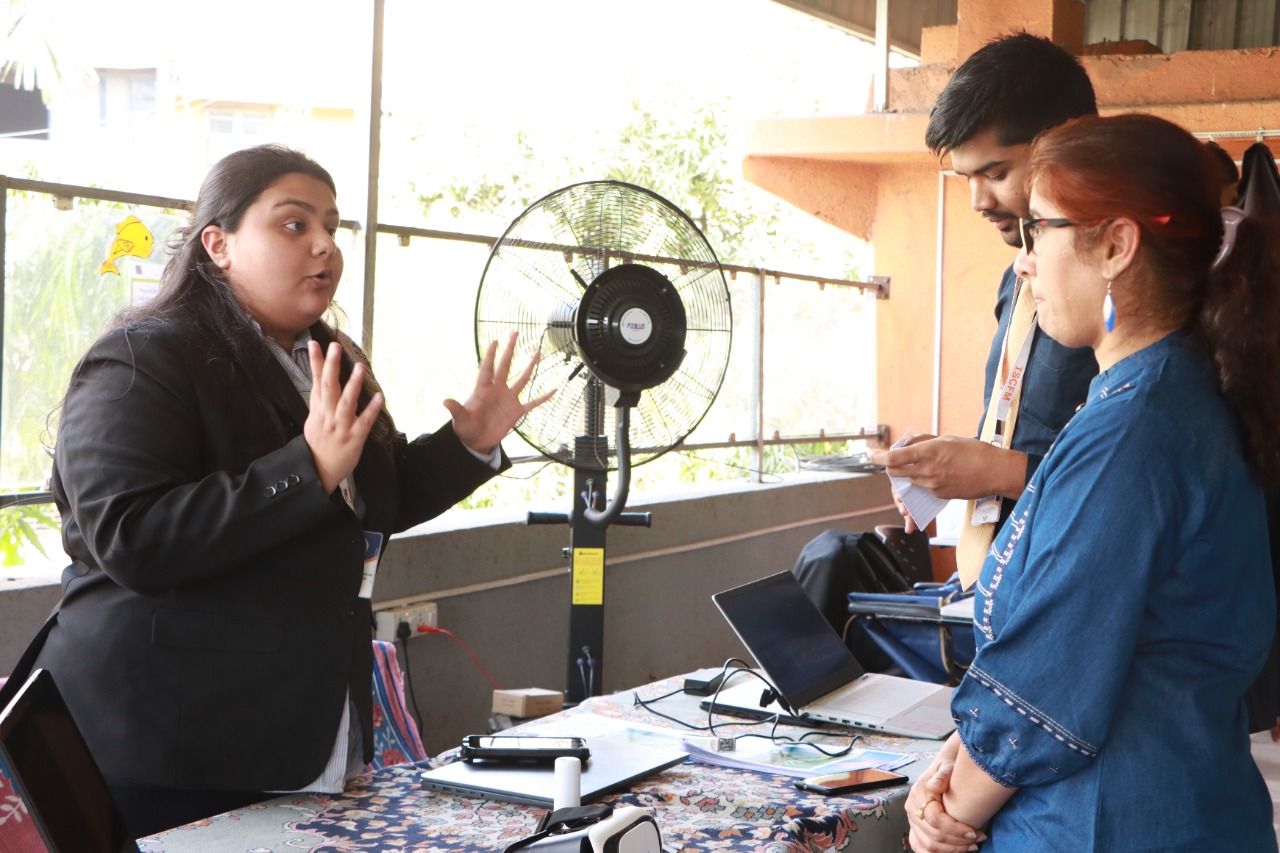 What has been the general mood amongst students regarding attending offline classes and a possible re-shutting of schools amidst the new surge of COVID cases?
Currently, we are having regular daytime offline classes. I personally prefer offline classes as certain things are hard to teach virtually. However, the general mood of students has been in favour of online classes, since they ensure safety and provide more time for preparation in terms of assignments and presentations.
How did you carry out your responsibilities as a student council representative amidst virtual classes?
As a Student Council representative, it was my responsibility to provide support to students in different ways. During the pandemic, it became even more important to approach our duties in a holistic manner and it was particularly challenging to accomplish it through the virtual platform. In addition to making sure everyone logged in on time, I also needed to stay connected with my peers to check on assignments and gauge their mental state. I also was in constant touch with the teachers for support materials which I then shared with the students to help with their academics. Additionally, I ensured that there was open and constant communication among the students.
Do you think administering your duty online restricted the scope of the work you could have conducted in pre-COVID times?
The entire pandemic period was testing for everyone. While it was a challenge to carry out my duties through virtual platforms, the extended period made it the new normal. It ultimately turned out to be a great learning experience as we embraced new ways of getting our job done.
What changes did you and your friends have to incorporate to continue studying in the pandemic?
We initiated virtual group learning sessions focusing on possible questions and finding solutions which was a new way of learning for us. We didn't have any trouble handling things like changes in exam pattern and evaluation criteria etc. since we had already accepted the change in our learning process due to the lockdown.
What has been the students' opinion regarding writing exams offline?
The pandemic did have an effect on the readiness of students to give offline exams. The biggest worry was writing for two to three hours at a stretch after such a long gap.
How according to you could your institution bridge the learning gap caused by the closures?
Blended learning is the best way to reduce any learning gaps since it helps us (students) to keep track of what we need to improve and allows us to spend more time addressing specific issues.
Do you think the state and central government did enough to support education and children during the pandemic?
It was new learning for everyone and everyone was doing the best they could under the circumstances. However, it would have been helpful if the COVID batch, who had their whole curriculum online, had more time to process and prepare for offline examinations. In the early days of COVID, many students across the country faced problems traveling back home from their respective hostels. The COVID batch also found it difficult to get jobs. I think the government should have stepped in at such times.
In the absence of in-person interaction with teachers, do you think you have missed out on knowing the latest career options or higher education prospects available to you?
I would not say that I have missed out, but yes offline connection infuses the conversation with more energy. More guidance now would be definitely helpful for everyone.
How have you coped with exam stress? Did you have access to a counsellor who could help you through difficult times?
Yes, our college had counsellors available for anyone who needed their services. Our teachers are also our mentors supporting us and are always available to discuss issues with us.
Have you understood the National Education Policy 2020? What is your opinion about it?
The changes were long overdue and so the announcement was a welcome one though I won't be a part of this improved system. This will be beneficial for future students as they can choose subjects suitable to their career choices.
Also Read: Students Corner: Mugdha Thanawala, Symbiosis Institute of Technology