Selecting a research paper topic is challenging for people new to academic writing. Picking a suitable domain that makes your text manageable, engaging, and informative is essential. However, the writing process can become frustrating if the theme is unsuitable. Your work may fail to captivate the reader's interest and fail to convey important concepts.
This article offers helpful guidelines to assist in choosing the ideal topicality. It covers identifying your interests, evaluating potential concepts, and creating a narrowed-down list.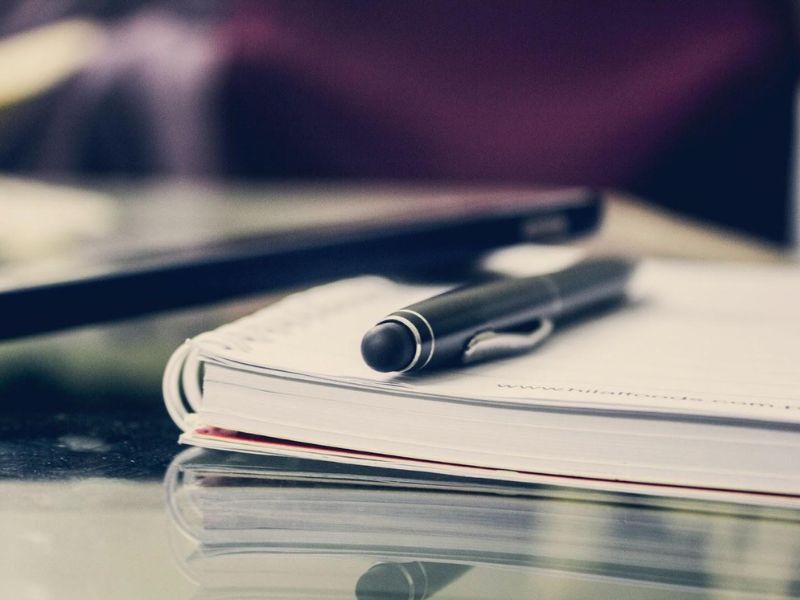 Why Topic Selection Is the Most Important Step?
Select a manageable topic with sufficient information to support the theory when beginning a text. Furthermore, the topic should relate to your field of study and is interesting. This maintains motivation and develops a deeper understanding of the subject.
Strategies for Selecting a Research Topic
Novice researchers jump straight to the solution without defining the issue. While some resort to paying others to write their papers and have a fundamental understanding of the topic. Without the necessary knowledge, students encounter challenges.
Brainstorming Concepts
For an enjoyable theme, consider your passion. It could be sports, music, or a topic discussed in class.
Think about your passion and gain new perspectives to help you learn better and explore your topic uniquely. This will make selection more straightforward and meaningful. Another way is to read online to learn more about the mistakes you should avoid. Here are some steps to help you collect a list of potential themes:
Don't limit your imagination. Brainstorm different solutions.
As for opinion, find a colleague with a different perspective to discuss.
Ask questions about what other researchers have found and the arguments they've made. Read related articles to learn more.
Discuss your opinions with others, jot them down, and discuss them with people with different perspectives.
Test For Feasibility
Now that you have narrowed down a list of themes that interest you, testing their feasibility is important.
A title might sound compelling but must also be realistic for analysis. To get help selecting a relevant title, use Papersowl.com for inspiration and read great essay examples. Here are some factors you need to consider to test the feasibility of the issue:
Consider the scope of your title. Narrow it down to a specific aspect.
Check for enough information. Conduct a preliminary analysis to ensure enough material and literature on the domain.
Assess the resources. You may require to analyze the databases, sources, and books.
Consult For Advice
Select an effective and impactful theme and consider your instructors' feedback and opinion. Your professor will provide valuable insight into the title you are considering finalizing. Here are the reasons why your advisor's opinion is important:
A topic that aligns – your instructor will confirm if the issue you are considering to finalize aligns with objectives.
Feedback on the feasibility – your adviser lets you know if your domain's scope is related and is narrow enough.
Guidance on methodology – selecting the correct method is essential, and advice from your teacher is helpful.
This helps you look at the task from different angles and structure the project accordingly.
Analyze the Problem
Analyzing complex problems is a challenge for researchers. Most research problems are multidimensional and part of larger systems, making them difficult to understand all at once. To overcome this, isolate the problem from external factors and define its components.
By clarifying reference levels and relationships between integral concepts, organize and categorize them into an overall typology. This approach allows for a deeper understanding of the problem before moving on to other steps.
Evaluate Your Topic
An effective way to choose a great research topic is by conducting a preliminary literature review on the title you are considering. This step is often overlooked or postponed in the process. However, evaluating your topic early on is crucial to avoid changing it midway through your project.
Enhance your skills; this involves analyzing and summarizing existing material on a topic, identifying gaps in knowledge, and evaluating the quality and relevance of previous resources. If you are looking to pay someone to write an essay, seek professional help. Doing a literature review improves your research question. You'll avoid repeating, learn more, and find new sources for your project.
Develop Theory
Developing a theory to address research problems is difficult for students and early-career researchers. While some investigation ideas may arise suddenly, most require significant time and mental energy to develop. Picking a theoretical development methodology is crucial, as it can either relate to an established field or address new and emerging fields.
Finalize Your Topic
Now you have to finalize a domain for your research project. Also, consider the content's relevance to your specialization field. With a theme that matches goals and is well-defined, your progress can stay structured.
Conclusion
If you want to ace your research project, pick the title that resonates with you and packs a punch. Don't bore your reader! Think up amazing ideas, ask for advice, and look at topics before you start.
Make sure to settle for a good concept; it ignites your passion and captures your audience's attention.