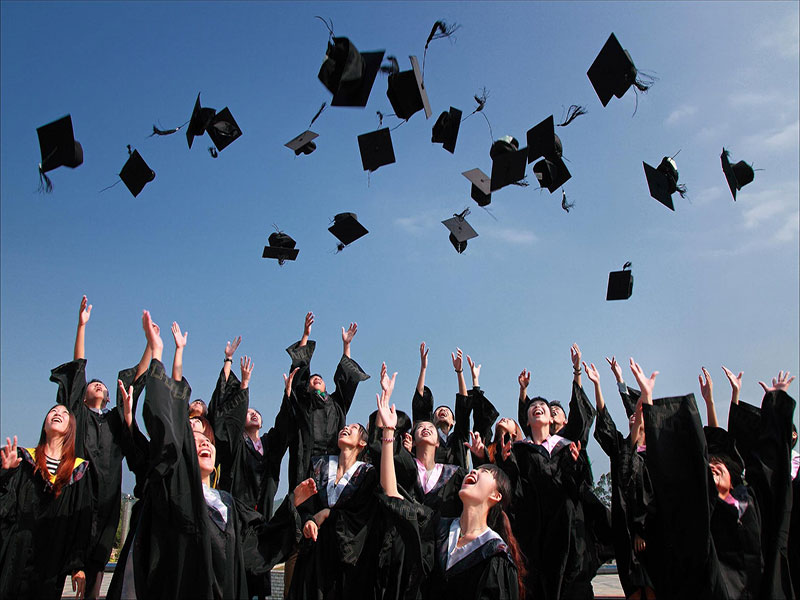 Given an opportunity, every student would like to study abroad without thinking too much about the long term consequences of making the choice. Sometimes the reasons for opting for overseas education are low scores in board exams or simply peer pressure. In some instances, the only reason a student opts for overseas education is to settle down in the destined country after the completion of the course. Then there are some instances where a student opts for a wrong course or overseas study destination simply because his/her IELTS language score is not good enough or he/she is just keen to study abroad irrespective of what the course is. Also, parents often tend to pressurise their children into making the choice in order to underscore their social status.
It is an often overlooked fact that overseas education comes at a very high price and parents often take loans at high interest, sell or mortgage their property, to fund the expensive education. So this investment ought to be backed by serious planning and clear objectives.
To start with, look within your own country for higher education options available in the areas of your interest. If qualified to get admission into a good academic institution and especially at the undergraduate level, you need not opt for overseas education. Overseas education, especially in research and specialisation, is best pursued at post-graduate level.
The primary motive for pursuing overseas education is to receive higher and better quality education and from that perspective, the following points need special consideration:
1. Choose an overseas course as per aptitude and exclusivity. Unless overseas education is offering exclusivity vis-à-vis knowledge, there is no point going for it. Sad but true, many a times such choices are made because of an attractive campus infrastructure and other such factors that draw the youth.
2. Choose a university or college that is recognised by local government agencies to accept international students. This is especially important in countries like Canada, Australia and New Zealand that offer pathway to work permit, followed by permanent residency, after the qualification has been earned and studies are over.
3. Choose a course of right duration which qualifies you to apply for post qualification work permit and subsequent permanent residency.
4. Choose a course that looks into future and addresses the shortages of future job market.
5. Always choose a course that will have good demand and is recognised within ones own country or will help one in contributing to familys business. This is very important in situations where a student does not intend to settle abroad or does not get a post qualification work permit or residency. The huge investment made in overseas education must not go in vain.
6. Opt for a course that suits your parents' budget and not just because your friends have opted for it.
7. Choose a university and course whose credits are easily transferable to other courses and institutions.
8. Choose a university and course that offers options of internship and training. Gaining practical experience and skills is very important.
Last but not the least, ask all the right questions while opting for your study destination, institution and course. The following tips will help:
1. Approach a well known consultant who has well-trained staff and infrastructure and offers the best advice on all the popular destinations.
2. An ideal consultant will have official representation in these institutions and not be just a sub-agent of an authorised agent.
3. More often than not, students get cheated because they are not informed about the institutions accreditation with local government where acceptance of international students is concerned.
4. Ensure that there is absolute clarity regarding the duration of the course especially if the intention is to settle down in the destined country under an immigration programme. Such programmes will normally require local qualification for certain duration to be eligible.
5. Do not opt for short term 6-12 month courses unless that is what you are seeking and pertains to a specialisation or a skill. These certificate courses rarely carry any value.
6. Check with the consultant on hisfee policy before starting the process. Most of these consultants get commission from the institutions.
7. Ensure to get right advice on the English language test that is required to meet admission requirements.
8. Ensure to keep the officials of the university/college in the loop before any payments are made and also clear all the queries, if any. Address all queries to an authorised university/college official rather than just depending on the agent.
In a nutshell, consider overseas studies as a lifetime investment and take the right decision after careful consideration and comprehensive research. Most important, opt for overseas study only if it offers something that the country of your origin does not offer.
The author is Ajay Sharma, president, Abhinav Outsourcings Pvt. Ltd. – India's leading immigration and visa consultants. He can be reached at [email protected]