When you spend 9 hours a day at work with other people, it is not really their education or experiences that determines the type of relationships that you will have with them – it is their personalities!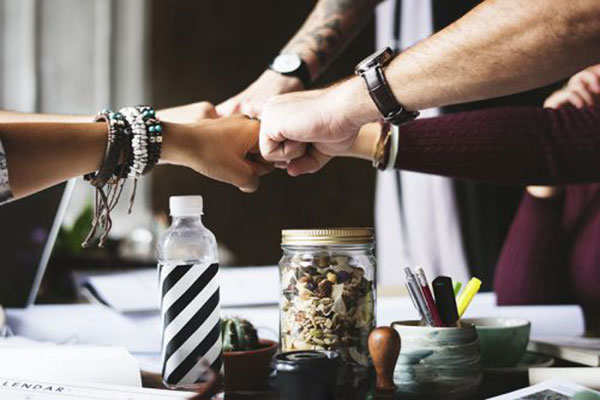 A great personality in any field, whether it is politics, literature, science, art or education, ensures to distinguish himself/herself by his/her extraordinary mental faculties and outstanding characteristics. Mahatma Gandhi and Nelson Mandela have carved a niche for themselves in the hearts of one and all, because of their boundless compassion for humanity – which was the greatest strength of their personalities. Shakespeare, an exquisite poet and playwright, is a marvelous literary personality of all time. M. F. Hussains paintings reveal his highly insightful personality.
Each role that you perform has its unique pre-set behavioral expectation from the people you interact with and to move forward and succeed, you need to be perceived positively and win trust each time you perform the role.
It is very rightly said, You are essentially who you create yourself to be and all that occurs in your life is the result of your own making".
The subject of personality development allows us amazing scope to improve our personalities mending the defects in us and adding to our positive qualities.
One such forum for personality development that we have for our employees is our in-house InterraIT Toastmasters club, which is affiliated with Toastmasters International, a world leader in communication and leadership development. The club promotes personal growth and self-development in employees by providing them with a non-threatening positive platform that allows them to hone their public speaking and leadership skills on a self-paced mode in a supportive environment. Every Friday, club members attend hourly meetings, during which they enhance their soft skills through a learn by doing" approach. Each weekly meeting serves as an opportunity for members to garner stage experience and confidence through performing various speaking and facilitation roles. Club members acquire new competencies by participating in specific projects that help them to learn competencies including speaking to an audience, handling extempore situations, providing constructive and positive feedback, active listening, time management, planning and organising, being a team player etc.
Finding a supportive learn-by-doing environment that allows you to achieve your goals at your own pace is what Toastmaster is all about and this is how it majorly contributes to your personality development. It empowers individuals to become more effective communicators and leaders. The leaders must not only accomplish, they must communicate. Leaders emerge from the Toastmasters programme by regularly giving speeches, gaining feedback, leading teams and guiding others to achieve their goals in a supportive atmosphere. During their journey, they learn to tell their stories. They listen and answer; they plan and lead; they not only provide feedback but also accept it.
I believe nothing is more boring than a man with just a career and as a company, we strongly incorporate Toastmasters into the professional development of our employees and encourage them to participate in the programme. We also have a legacy of producing stellar performances in speech contests.
Our Clubs motto is Once a Member, Always a Champion" and we ensure that all member achievements are celebrated through the InterraIT broadcast to all employees. As a club, we are glad to do this, because it offers leadership development opportunities, as often in such events, most of the role players and volunteers are from the host club. Toastmasters Club also help other clubs get better by sharing best practices. In 2017, Toastmasters introduced the new Pathways learning experience, a modernisation of the Toastmasters education programme that better reflects real-world communication and leadership scenarios. Through Pathways, members can develop skills in many different areas – communication, leadership, management, strategic planning, service to others, public speaking and more. Members have the opportunity to complete projects that range in topic from persuasive speaking to motivating others to creating a podcast to leading a group in a difficult situation.
So far, in the last 11 years, nearly 200 employees have benefitted from our club, and as many as 70 communication or leadership certifications have been earned by the members. The club also has a legacy of producing several champions through their stellar performances in speech contests beyond the club level.
A Toastmaster lives by IRSE, the four stated values of Toastmasters International – integrity, respect, service & excellence, and if I may add, there is a fifth value of Trust that gets incorporated in every passionate club member. Values apart, the other personality dimensions – attitude and behavior – also get built through the Toastmasters association, thereby creating empowered employees who are not averse to exploring opportunities for meaningful exposure, building lasting positive image with customers and enhancing their performance at work.
Toastmasters Club at InterraIT, in a way, is an incubator to build personalities in people who not only respond to change, but often are change agents themselves.
The author is Asoke K. Laha, president & CEO of Interra Information Technologies Inc