With the on and off lockdowns limiting trips to supermarkets and disrupting food supply chains, get creative and rustle up these simple and healthy treats from leftover rice! – Parvathy Menon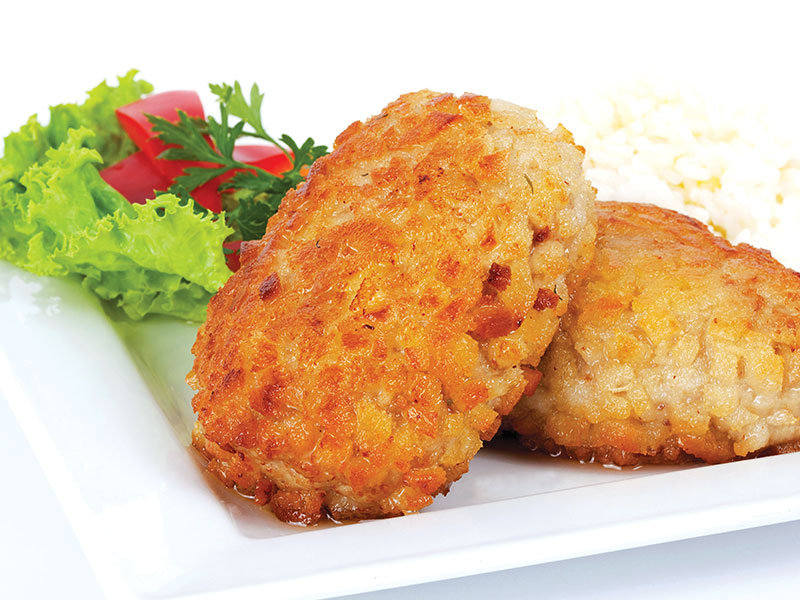 Rice Cutlet
(8 servings)
Ingredients
Cutlet mixture
1 cup cooked rice
1 potato, boiled and mashed
2 tbsp grated carrot
2 tbsp chopped capsicum
2 tbsp corn
½ tsp ginger-garlic paste
½ tsp kashmiri red chilli powder
¼ tsp garam masala
¼ tsp cumin powder
¾ tsp salt
2 tbsp finely chopped coriander
1 tsp lemon juice
½ cup bread crumbs
¼ tsp salt
1 cup bread crumbs
oil
Preparation guide
Mash the cooked rice in a bowl until it is smooth.
Add the mashed potato, carrot, capsicum, and corn.
Mix in the ginger-garlic paste, chilli powder, garam masala, cumin powder, salt, coriander and lemon juice.
Add ½ cup bread crumbs and mix well. shape dough into cutlets.
Prepare the coating by mixing maida, corn flour, pepper powder and salt.
Dip cutlets into the coating mix and then roll in the breadcrumbs and deep fry.