It's summer time, the kids are all out soaking in the heat and indulging in play and outdoor activities. Parents must be extremely cautious during the summers because the soaring temperatures can cause the kids prickly heat rashes. Usually, excessive perspiration blocks the sweat gland ducts and it gets trapped underneath the skin. This results in irritation, redness and the sometimes even itchy heat rashes. Besides the heat rashes, children can succumb to other skin eruptions as well. We bring to you the various kinds of summer rashes in kids and what measures should be taken pre or post a rash.
Heat rash
The heat rash is also commonly called as prickly heat or miliaria. It is usually seen among the younger children when the sweat gland pores are blocked and perspiration cannot escape. These skin eruptions in the kids are small pink patches or blisters usually found on the neck, elbows, armpits, or thighs.
What parents should do:
Before letting the kids outdoors, check if they are dressed in cotton clothing. Cotton clothes keep the skin cool and dry.
Do not apply any kind of skin based ointments, it could worsen the rashes.
As soon as the kids return home from the play, give them a lukewarm water or cold water wash and pat their skin completely dry.
Plant rash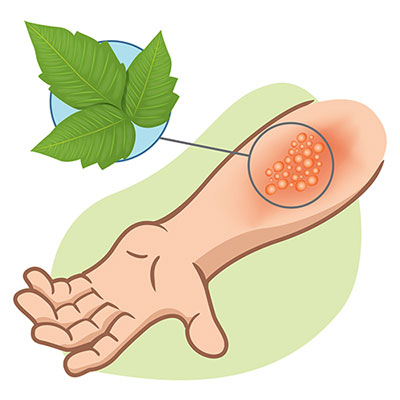 Some plants such as poison ivy, poison oak, sumac can cause rashes in kids when they come into contact with them. Children get intensely itchy rashes since these plants contain sticky oil called urushiol.
What parents should do:
Teach your child what these plants look like.
If you have younger children, do inspect the parks where they play regularly.
Remove these plants from around your house or park.
Incase even after the precautions if your child comes into contact with these plants, wash all of their clothes and shoes in soap and water.
Apply calamine lotion to cut down on the itching on your child's body.
Eczema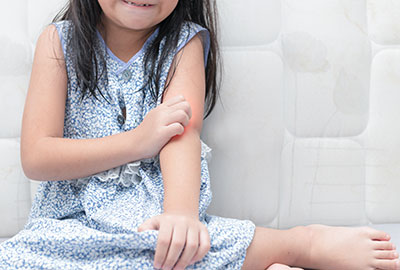 This is a chronic skin eruption that causes dry patches, red skin and usually tends to spurt during the colder months when there is less moisture in the air.
What parents should do:
After a bath or swim, pat your child dry and apply a moisturiser to the child's skin.
Wash the child's clothes in a detergent free of irritants such as perfumes and dyes.
Trim your children's finger nails and give them strict instructions not to scratch.
Also take a pediatrician's advice in case of Eczema.
Insect bites and stings
Many a times, children play outdoors in the late evenings. During this time insect bites are likely. The bites caused by bees, fire ants, and ticks can cause severe allergic reaction called anaphylaxis that includes a skin eruption or hives.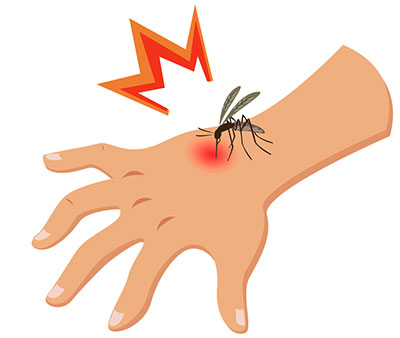 What parents should do:
Do not allow the kids step outdoors late evenings without proper clothing. The clothes should cover their bodies from head to foot.
Use insect repellents.
If you find a tick, then grasp it with fine-tipped tweezers very gently.
Quickly rub the affected area with first-aid ointment.
Apply a cold compress or an ice pack in case of swelling for at least ten minutes.
Also read:
Creative summer options for active children