– Riya Ganguly
March 3 is annually celebrated as World Wildlife Day (WWD), a day devoted to celebrate and raise awareness of the various wild animals, flora and fauna inhabiting the natural world. The international observance was initiated on December 20, 2013 by the United Nations General Assembly, proclaiming March 3- the day of signature of the Convention on International Trade in Endangered Species of Wild Fauna and Flora- as the World Wildlife Day.
Since 2013, UN has celebrated WWD under various different themes such as "Life Below Water: For people and planet" (2019) and "Sustaining all life on Earth" (2020). This year's theme has been announced by the UN as "Safeguarding key species for ecosystem restoration".
Wildlife experts have reported an animal extinction rate of 0.01 – 0.1% each year, implying over 200-2000 animals face the threat of extinction annually. As this year's WWD celebrates safeguarding key species to restore the ecosystem, let us have a look at some of the most critically endangered species of wildlife to draw attention to their conservation:
Vaquita
Named as the most endangered species in the world, the Vaquita is the world's rarest mammal which was only discovered in 1958. With less than a century since its discovery, the little porpoises endemic to the Gulf of California in Mexico face extinction as they get caught in illegal gillnet fishing nets. Currently, only 10 or so vaquitas are reported to inhabit the world, as scientists remark on the uncertainty of their survival, largely dependent upon the Mexican government's verdict.
Leatherback turtles
Appearing in the Pacific, Atlantic and Indian Oceans, the leatherback turtles, so named for the leathery texture of their shell, are rapidly declining aquatic species. Designated as endangered by NOAA Fisheries under the Endangered Species Act in 1970, these unique species face an imminent threat of extinction having faced over 95% decline in their nesting populations in the Pacific in recent times due to threats of entanglement in fishing gear, poaching and plastic and pollutant ingestion.
Kakapo
The flightless ground-dwelling parrots found in New Zealand are yet another species of animals on the brink of extinction. These nocturnal birds are critically endangered having being wiped out over the years due to habitat losses and invasive animals such as stoats, cats and rats introduced by European settlers which threaten their existence. With only a few hundred kakapos surviving in the world, scientists and wildlife experts are attempting to protect their habitats and improve their largely low genetic diversity to prolong their survival.
Saola
Also known as the 'Asian Unicorn' and 'Spindlehorn', these majestic bovine animals inhabiting Annamite Range in Vietnam and Laos are among the world's rarest mammals. The International Union for Conservation of Nature approximates less than 250 saolas left in the world, and recording a decrease percentage of 80 every decade, the elusive mammals are sadly expected to go completely extinct by 2050.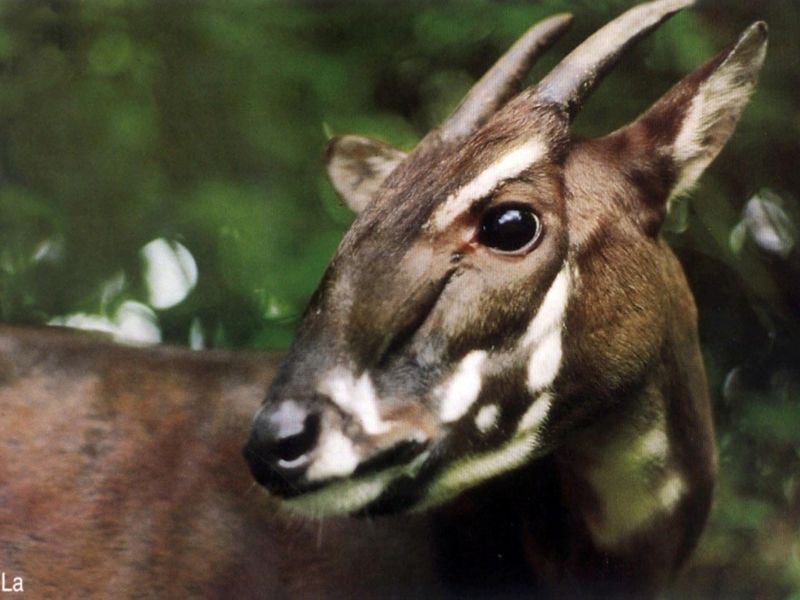 Gharial
The fish-eating crocodiles native to India occupy the extreme edge of existence as they are listed as 'Critically Endangered' by the IUCN Red List due to their rapid decline in the last few years. With only around 182 gharials left in the world, the critically endangered reptiles faced a whopping decline rate of 96-98% within only three generations due to factors such as killings by native fishermen, hunted for their skin and medicinal purposes and eggs collected en masse for consumption.
Other more-widely-known animals such as pandas, elephants and tigers also face threats of extinction as some reports anticipate these animals to go extinct as early as 2025. WWD thus provides an apt opportunity in this critical time to generate awareness about towards endangered species of flora and fauna and create, popularise discussions and means to prevent their extinction and implement solutions for efficient wildlife conservation.
Also read: Conserving Mother Earth
International
,
News