Category: Education Consultancy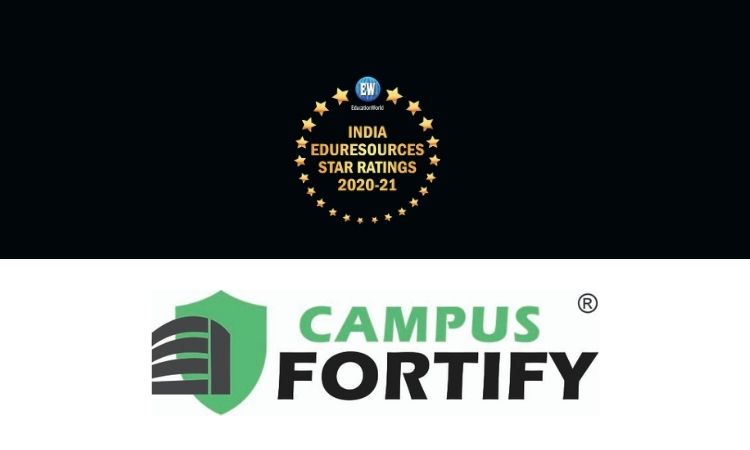 Mumbai-based Campus Fortify Pvt. Ltd (CFPL, estb.2018) provides safety and security consultancy services to K-12 schools. The company helps schools to "proactively identify risks and build a safety culture".
Its services include conducting systematic audits of school safety systems & processes and conduct evacuation drills, fire drills and first-aid workshops among other safety-related activities.
Since its inception in 2018, CFPL has signed up numerous schools and trained over 1,800 teachers, support staff and 21,500 students.
Campus Fortify leaders
Sudarshan Koppikar, Ronald Menzel and Nalini Harit are the co-founders of Campus Fortify who have pooled in their experience in risk management, security management, loss prevention, process improvement, project management & the education field to build a company which delves into encouraging proactive identification of risks in educational institutions. They believe in providing tools and training to positively enhance Safety at Schools. The team is certified in the 'Hazard Identification and Risk Assessment' programme of the National Safety Council of India, Mumbai & First-aid course from St. John Ambulance. They are also certified internal auditors for ISO 21001:2018 (EOMS).
Parameters
Concept ideation
Comprehensive school safety auditing including staff recruitment, health and hygiene standards, transport, infrastructure, etc.
Risks classification and remedial recommendations.
Remote monitoring of recommended remedial action.
Safety awareness training for all stakeholders, teachers, students, staff and parents.
Customisation of emergency preparedness manuals and guidelines.
Generic and laboratory safety manuals to mitigate risks and hazards.
Customisation of emergency evacuation plans.
Safety manuals for internal trainings.
Display of safety posters on campus to promote safe-school culture.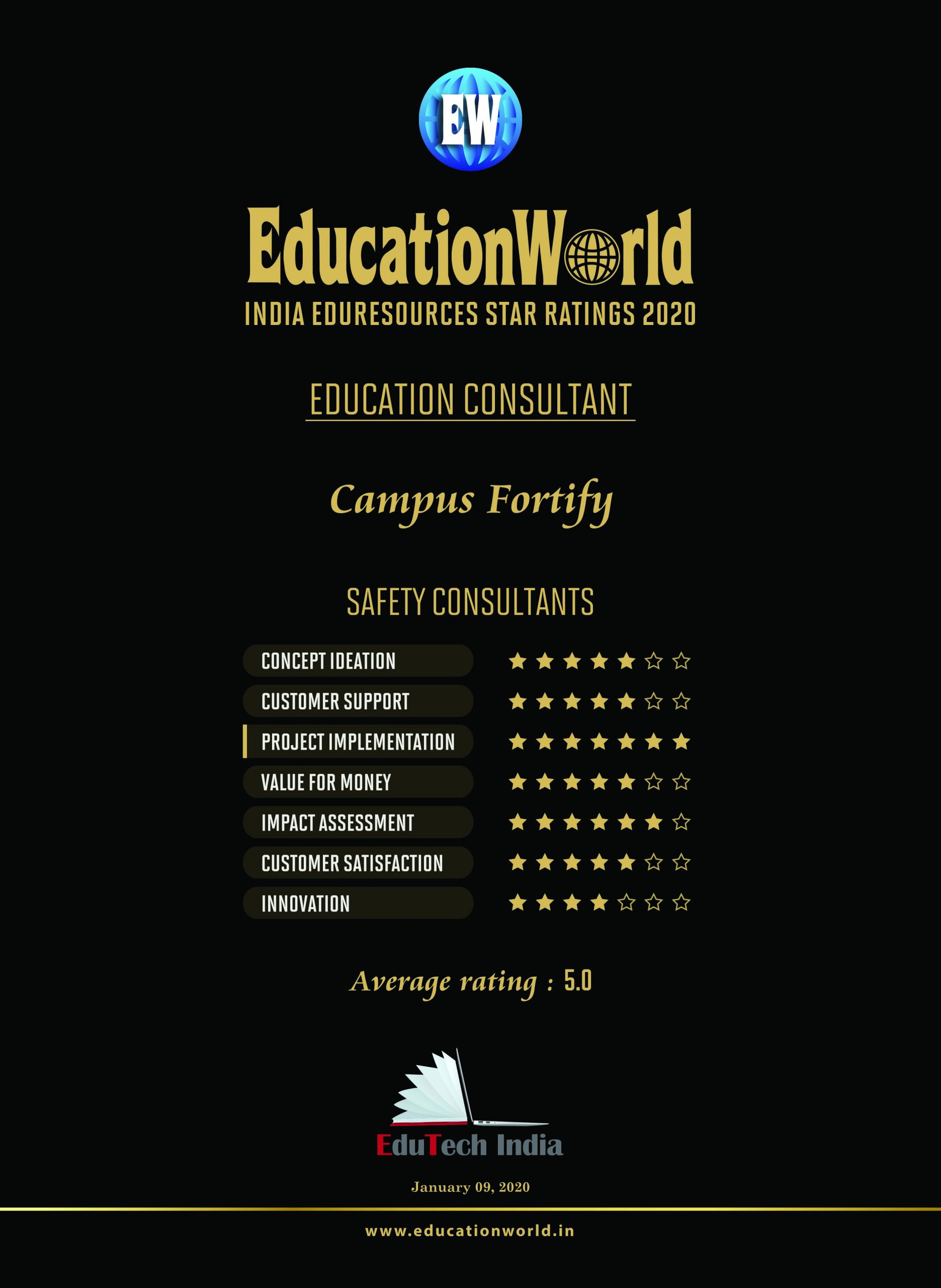 Customer support
Customised crisis management plans for ready reference during emergencies and internal training.
Safety training conducted by qualified risk management professionals.
Local/vernacular language-medium training programme for school support staff.
Identification of vendors for safety equipment/processes/certification.
Off-site monitoring of audited risk rectification.
Active involvement of Campus Fortify directors in customer support.
Project implementation
Smooth and efficient audit process.
Priority rating of identified risks in final audit report enables school managements to prioritise and prepare safety budgets in advance.
Systematic risk rectification plan avoids unplanned management of risks at short notice.
Impact assessment
Safety and training programmes conducted for 21,525 school students and over 1,800 staff.
Customised manuals educate staff on safety protocols.
Audits and workshops promote and instill whole-school safety culture.
Process enhancement.
Financial savings.
Customer Satisfaction
"Campus Fortify has conducted an excellent safety audit for Ganges Valley School. We gained insights on practical safety measures to make our school safe for students, staff and all other stakeholders."— Jahnavi G, public relations officer, Ganges Valley School, Hyderabad.
"While safety has been a top priority and we have never defaulted in terms of compliance, we were caught off guard by the audit report shared by Campus Fortify. It was a simple case of missing the forest for the trees. I am glad that we partnered with Campus Fortify and feel more confident now that our blind spots have been uncovered and eliminated."— The MGM Group MGM Cloverdale, The MGM School, MGM Sanskar Vidyalaya & MGM First Steps, Aurangabad.
Value for money
Safety programmes and audits build safety culture among all stakeholders.
Audits identify threats and risks which can lead to accidents.
Identification and rectification of safety risks minimises financial and legal spends due to avoidable accidents.
Safety programmes help create a safe environment for students thereby reflecting positively for new admissions.
Innovation
Campus Fortify facilitates independent third-party safety certifications from organisations of international repute.
Developed user-friendly software to record audit process and findings including risk ratings which can be easily accessed by school managements.
School chain promoters/trustees can compare safety processes of group schools.
Contact details
www.campusfortify.com
[email protected]
9137525789 / 9930630547