The CBSE's irresolute stance on the upcoming class 12 board examinations is adding to the anxiety of the students and parents alike. Amid uncertain times, when people are struggling to find hospital beds and oxygen cylinders, doubts on conducting the board exams are increasing the stress of parents and students. Losing family members, friends and colleagues to the deadly Covid-19 virus has already made people more vulnerable.
The CBSE has proposed to hold class 12 board exams from July 15 to August 26. The exact date will be announced on June 1 after a review meeting. As of now, the Board has informed that the exam will be held in offline mode. A social media protest by a section of students has already begun where they want the cancellation of class 12 offline exams.
Dr. Chandrasekhar DP, CEO, Jain Group of Schools feels that this is the time to think out of the box. "Considering the current situation, it is not safe to conduct offline examinations. I do not think we would be completely safe by July. The environment was not a focused one for the students' and they have been met with enormous distractions. In such a scenario, physical examinations will ensure more anxiety on them and parents too. They will not be able to give their best. Many have been thrown off their comfort level owing to the pandemic and many have been a victim to the present scenario. It is not just marks that decide a future. The National Education Policy too talks about competency-based analysis rather than normal exams. There are ways to evaluate students. The larger objective is to make children suitable citizens of country."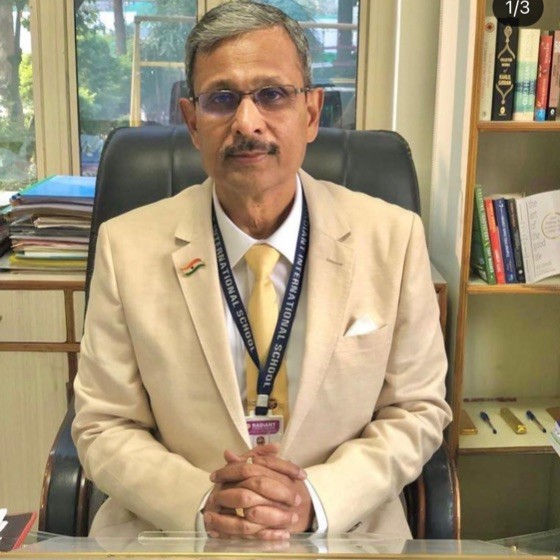 Colonel Prem Prakash, principal of Radiant International School, Patna, said, "The CBSE needs to think differently. Focusing on exams is not the right cue. One must focus on learning. There will be state-specific challenges. As a school, we are in touch with our students and trying to keep them motivated. But focussing on 'learning' is the need of the hour."
However, Manan Choksi, executive director, Udgam School for Children contests this viewpoint. "Examinations are important and must be conducted to evaluate the student. It would be better if they take it up in an online mode, but delaying the same will hamper the student's future. Even if the exams are cancelled, reputed colleges will take their own entrance where the weaker ones will face issues."
He said, "The major change that the board can bring this time is increasing the number of exam centres. As suggested by the Board, for an offline examination, they can increase the number of centres. This will ensure that we have less number of students in each room."
"I believe", added Choksi "Apart from Covid-19, the larger risk is having a doctor/engineer who did not pass class 12 examinations. It is extremely important for us to focus on our education system. Following a cautious lifestyle will also reduce the spread of the disease."
Meanwhile, Union education minister Ramesh Pokhriyal Nishank conducted a high-level meeting with state education ministers on May 23 to discuss the class 12 board examinations. Following the meeting, deputy CM of Delhi, Manish Sisodia, while addressing a press conference, stressed on vaccinating the students rather than conducting exams at this hour.
Education Ministry to release Rs 2500 crore post Central-State meet
Vaccinate class 12 students before Boards: Sisodia
National
,
News