Against the backdrop of a difficult and challenging pandemic year for India's teachers, the online CENTA Teaching Professionals Olympiad (TPO) 2020 attracted entries from 25,000 teachers in India and 30 countries abroad – Summiya Yasmeen
One year on since the Central government ordered shutdown of all education institutions including preschools, schools, colleges and universities to check the spread of the virulent Covid-19 pandemic which has caused 128 million infections and 2.8 million fatalities worldwide and 12 million and 162,000 in India (March 30), the country's 9 million school teachers have emerged as heroes of the pandemic-battered education system.
When schools were ordered to shut down overnight without notice in March 2020, the teachers' community, especially of 450,000 private schools which host 47.5 percent of the country's in-school children, responded with unexpected speed to switch to new digital information communication technologies (ICT) to continue their pupils' education online. Despite their previous record of being slow to warm to the IT revolution that has transformed teaching-learning around the world, the upside of the killer pandemic which has ruined millions of livelihoods and lives countrywide, is that India's teachers community across the learning spectrum from KG-Ph D has become ready and willing, even if not entirely able, to embrace new digital technologies to teach the world's largest child and youth population.
Against this backdrop of a difficult and challenging year for India's teachers, announcement of the CENTA® Teaching Professionals Olympiad (TPO) 2020 results on March 5, was enthusiastically welcomed by educators and school managements countrywide. Promoted and organised by the Bengaluru-based Centre for Teacher Accreditation (CENTA) Pvt. Ltd (estb.2014), a company that tests and certifies teacher competencies, the Centa TPO 2020 attracted entries from 25,000 teachers of 8,000 schools in India and 30 countries abroad, including the UAE.
On March 5, 100 of Centa TPO's 1,000 winners were felicitated online in a two-hour awards ceremony during which globally respected education leaders including Dr. James Tooley, vice chancellor, University of Buckingham (UK); Ashish Dhawan, chairman, Central Square Foundation, Delhi; Prof. Geeta Gandhi Kingdon, professor, University College, London; and Vikas Pota, founder, T4 Education, UK, announced TPO 2020 winners in 16 subjects.
Moreover Summiya Yasmeen, co-founder and managing editor of EducationWorld, announced the Top 10 schools/organisations with the largest number of winners. Centa TPO 2020, which in effect awarded and celebrated the country's best teachers, was supported by the Reliance Foundation, EducationWorld, Oxford University Press, University of Buckingham, Tech Mahindra, Central Square Foundation, T4 Education and Lenovo.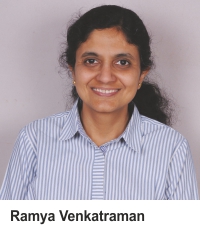 "Centa was promoted seven years ago to transform teaching into an aspirational profession by testing and certifying teachers' competencies to support their professional development and career progression. Simultaneously, Centa enables schools and organisations to distinguish themselves based on the quality of their teachers. One of our flagship initiatives is the annual Centa TPO — launched in 2015 — which rigorously tests teachers competencies in a competitive international Olympiad, available in 16 subjects. . Teachers who score beyond the minimum threshold — approximately 2,000 this year — are awarded badges and become Centa certified teachers. The Top 1,000 are awarded ranks and certificates with the Top 200 also receiving cash prizes ranging from Rs.5,000-100,000 under the Reliance Foundation Teacher Awards among other partner initiatives. Thus we discover and felicitate outstanding teachers in India and abroad, and through them, celebrate the profession. Moreover, schools with the largest number of teachers in the Top 1,000 are also acknowledged and awarded for their teacher recruitment, training and development capabilities," explains Ramya Venkatraman, founder-CEO of Centa, the country's sole, independent teacher testing and certification company which has acquired an international reputation for rigorous teacher evaluation and development within a mere seven years since it was promoted.
A highly qualified alumna of IIT-Delhi and IIM-Calcutta and formerly with the blue-chip transnational consultancy firm McKinsey & Co for 15 years including five as education practice leader, Venkatraman resigned from McKinsey in 2014 to launch Centa to improve the quality of teachers by "inspiring and incentivising this community to learn continuously".
Although the outbreak of the Coronavirus pandemic which forced the closure of all education institutions for over 12 months dropped teachers' morale to new lows, Venkatraman's apprehension about loss of interest in Centa TPO 2020 proved unfounded. "The valuable contribution of teachers to society has become more visible during the pandemic. Therefore, there was a substantial increase in the number of teachers ready to assess themselves by signing up for TPO 2020 which for the first time since its inception in 2015, went fully online, enabling teachers abroad to also take the test," she says.
The registration fee for TPO 2020 was Rs.950 per teacher per subject. Subsequently, TPO national/subject/regional rank holders (Top 200) receive cash prizes ranging from Rs.5,000-1 lakh and a citation from the Reliance Foundation. Other prizes include opportunity to attend the Oxford Teachers Academy Online Training Program and receive a certificate from Oxford University on completion; opportunity to conduct short-term research projects with mentorship from Buckingham University, UK; customised computer laptop/mobile phone awards from Lenovo; technical training from Tech Mahindra; and the three-volume English Speech & Pronunciation (2019) published by EducationWorld Books.
With successful completion of the online Centa TPO 2020, Venkatraman discerns an attitudinal shift within school managements and the teachers' fraternity about the critical importance of improving teacher competencies for career progression and institutional reputation. "Despite the poor quality of teacher training provided by many of the country's much neglected teacher training colleges, there are millions of dedicated and high-potential teachers anxious to improve their subject and other competencies. The annual Centa TPO and other tests offered by Centa provide teachers opportunity to test themselves, identify their weaknesses and explore ways and means to bridge the gap. In Centa, we also recommend suitable professional development programmes to teachers participating in our tests. With best teachers being felicitated and celebrated every year, I expect to witness a dramatic improvement in the quality and social standing of teachers within the next decade," says Venkatraman.
In pages following, we profile Centa TPO 2020 teacher winners in 16 subjects, and also the Top 10 schools with the largest number of TPO winners.
Centa TPO 2020 toppers
Tejas Suma Shyam
Founder, The Education Journey, Mumbai
Subject: Senior Secondary maths & physics #1
An alumnus of IIT-Bombay, Tejas Suma Shyam is founder of The Educational Journey, Mumbai, a firm providing offline and online coaching for competitive exams such as JEE Main, JEE Advanced, NEET and olympiads. Shyam is also visiting faculty at Symbiosis Centre for Management and Human Resource Development, Pune and the Narsee Monjee College of Commerce and Economics, Mumbai.
"I'm delighted to be India's top-ranked physics and maths teacher. In TPO 2019, I was ranked #1 for senior secondary chemistry. It feels good to complete a PCM hat-trick. The main reason I sign up for the rigorous Centa TPO every year is for my students. I want them to believe that if their teacher can strive for and achieve excellence, so can they," says Shyam.
Ural Sharma
Primary school teacher, Shiv Nadar School, Noida
Subject: Online teaching and Primary School English #1
An English postgrad of Lady Shri Ram College, Delhi, Ural Sharma is a former currency and commodities trader who quit the trading floor to teach underprivileged children as a Teach For India fellow. After completing the two-year fellowship programme, she served as executive director of the CKS Foundation, which works with children from underserved communities in Delhi and Uttarakhand. Last year (October) she signed up with the Shiv Nadar School, Noida, as a primary teacher.
"It's a wonderful surprise to be ranked #1 for online teaching because learning in this field has been based on personal experimentation during the past pandemic year. This and the #1 rank for primary English teaching has boosted my confidence sky high. I wrote Centa TPO 2020 out of curiosity to test my own competence as a teacher, and was amazed at the rigour and comprehensiveness of the test. I advise every teacher to take this test every year as it is a great way to evaluate your teaching competency," says Sharma.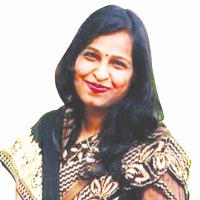 Shilpi Agarwal
Senior computer science teacher
City Montessori School (Cambridge), Lucknow
Subject: Computer science #1
A computer science postgraduate of IGNOU, Delhi with a B.Ed degree from Jamia Millia Islamia University, Delhi, Shilpi Agarwal taught at Lucknow Public College before she was appointed computer science teacher at the City Montessori School, Lucknow in 2007. A Google Certified Teacher using Scratch, she won the National Star Innovator Teacher in Progressive Teaching Excellence Award 2017 conferred by S. Chand Group of companies.
"I am thrilled to be ranked #1 in computer science in the Centa Olympiad 2020. I feel a sense of achievement and pride because the Centa TPO challenges us to think beyond subject matter expertise. Now I have the confidence to work as a true technology evangelist within the education system to create interactive, engaging and meaningful learning experiences for children."
Ravneet Kaur
Science teacher
Subject: Middle School science #1
A physics postgrad of Techno India University, Kolkata (West Bengal), Ravneet Kaur has over three years teaching experience with top-ranked schools including Oakridge International, Mohali and Chitkara International School, Chandigarh and until recently worked as physics content head in Unfoldu Online Solutions Pvt. Ltd, an ed-tech company. Currently, she is a Chandigarh-based educator.
"I expected to be ranked among the Top 10. But when the results were announced on March 5, I was over the moon to learn that I am India's #1 middle school science teacher. The best feature of Centa TPO is the questions based on practical classroom situations in critical areas such as lesson planning, subject expertise, learner diversity, assessment and remediation and classroom management techniques. Moreover after being tested, we receive a detailed report which enables us to assess our strengths and weaknesses, and improve accordingly."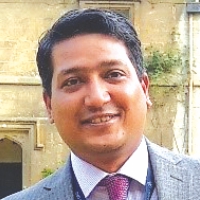 Manoj Pillai
Educator, Right Training & Career Development Center (RTCD), Dubai
Subjects: Middle, Secondary & Senior Secondary School English #1
An engineering and education postgrad of Mumbai and Azim Premji universities, Manoj Pillai has 15 years of teaching experience in K-12 schools, colleges and private coaching institutes. Currently, Pillai is a tutor at RTCD, Dubai, an institute preparing students for US college entrance exams including SAT and GMAT.
"The Centa TPO is a challenging self-discovery test. I highly recommend that all teachers write this annual TPO because it challenges them to evaluate their professional skills development. Success in the Centa TPO opens up great career advancement opportunities. It's critical for teachers to constantly evaluate and upskill themselves."
Rumjhumi Biswas
Headmistress
Swarnim International School, Kolkata
Subject: Primary School maths #1
An economics, sociology and education postgraduate of Calcutta University and IGNOU, Delhi, Rumjhumi Biswas started her career in 1996 as a primary school teacher in Kolkata. In 2016, she was appointed founder headmistress of the Swarnim International School.
"It's a top of the world feeling to be ranked #1 in the testing Centa TPO. I have been a teacher since 1996. This ranking confirms that I have been able to keep pace with changing times and that I'm on the right track. I have written this olympiad four times in different subjects. It enthuses, challenges and enables teachers to upgrade their teaching skills. In Swarnim International, all our teachers have to mandatorily write the CENTA Teaching Quotient (TQ) test, and we give preference in recruitment to teachers with good TQ scores."
Manisha Tripathi
Chemistry teacher
Delhi Public School, Pune
Subject: Secondary School chemistry #1
A chemistry postgrad of Agra University with a Ph D from Meerut University, Dr. Manisha Tripathi is chemistry coordinator for classes IX-XII at the CBSE-affiliated DPS, Pune.
"The annual Centa TPO unites teachers around the world. To win #1 rank is an enthralling and overwhelming experience. This olympiad is an annual reminder that being a teacher means being a student for a lifetime. I decided to write this exam as I wanted to add freshness to my teaching and crack the glass ceiling. I look forward to interacting with fellow teachers on the Centa platform and constantly improving my teaching skills."
Dipayan Burman
Teacher
Prakriya Green Wisdom School, Bengaluru
Subject: Secondary School maths #1
An alumnus of Manipal Institute of Technology and Christ University, Bengaluru, Dipayan Burman worked for three years as a software engineer before switching to teaching. In May last year, Burman was appointed facilitator, secondary school maths and physics at the CBSE-affiliated Prakriya Green Wisdom School, Bengaluru.
"I was pleasantly surprised to learn that I had topped secondary school maths. I am grateful for this recognition. While preparing for the Centa TPO, I reflected intensively on my subject and teaching practices especially in the areas of lesson planning, content development, student assessment and remediation. I am now more confident about my professional skills and future career. I will write the Centa TPO again next year."
Megha Bohra
Teacher
Shiv Nadar School, Faridabad
Subject: Secondary School physics #1
An engineering and psychology postgrad of the National University of Singapore and Delhi University, Megha Bohra started her professional career in 2017 as a pre-primary teacher. Currently, she teaches physics to middle and senior school students at the Shiv Nadar School, Faridabad.
"The Centa TPO ranking is validation of my capabilities as a physics teacher. I have been writing this olympiad for several years and my good scores have improved my career prospects resulting in continuous promotions. I am excited about teaching the IGCSE curriculum this year."
Saurabh Mundra
Founder, The Third Eye — Beyond the Obvious, Indore
Subject: Middle School maths #1
An engineering graduate of SGSITS, Indore, with an MBA from NMIMS, Mumbai, Saurabh Mundra served as senior faculty with CH EdgeMakers & Endeavour Careers Pvt. Ltd before promoting Aptitude Training Destination, The Third Eye — Beyond the Obvious, Indore, a coaching centre preparing students for entrance exams of higher education institutions.
"Since I am not a school teacher, it was more challenging for me to write the Centa TPO, as it tests not only subject knowledge but also classroom management capabilities, soft skills etc. However since I've been teaching B-school aspirants for the past few years I acquired some classroom management experience. There are many like me who don't have B.Ed degrees, but are great teachers. Writing the Centa TPO enables lay people to discover their teaching capabilities."
Ikjot Kaur
Shiv Nadar School, Noida
Primary school teacher
Subject: Primary School Hindi #1
An alumna of Delhi and Jamia Millia Islamia universities, Ikjot Kaur is Year Lead, Grade II at the Shiv Nadar School, Noida.
"Wonderful to be awarded #1 rank! Writing the challenging Centa Olympiad has helped me identify my strengths and weaknesses and to plan my professional and personal growth path accordingly. I urge all teachers to write this olympiad as its questions are applications-based and drive us to evolve into effective teachers."
Divya Jain
Teacher, Government Girls Upper Primary School, Kothiya (Rajasthan)
Subject: Secondary School biology #1
An alumna of Miranda House, Delhi and Regional Institute of Education, Ajmer, Divya Jain is a teacher at the Government Girls Upper Primary School, Kothiya (Rajasthan).
"I was surprised and elated to be ranked the country's #1 biology teacher! It opens up great career advancement opportunities. Preparing for the TPO inspired me to update my subject knowledge, classroom management, student assessment and inclusive education practices. All this proved very helpful during the pandemic lockdown of schools. I recommend all teachers to write this internationally recognised olympiad."
Other Centa TPO 2020 winners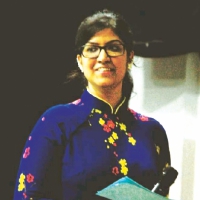 Vinusha Venkatesh
Azim Premji University, Bengaluru
Subject: Middle School English #4
Aishwarya Krishnamoorthy
KD Ambani Reliance Foundation School, Jamnagar
Category: Affordable Private School #5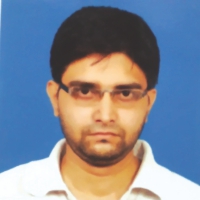 Debojyoti Bhattacharjee
CENTA-Manipal PGCP
Subject: Secondary School biology #7
Kalpana
Sarvodaya Kanya Vidyalaya No.1, D Block, Janakpuri, Delhi
Subject: Secondary School biology #6
Raziya Parakkal
Kendriya Vidyalaya AFS, Thane
Category: Government School (Senior Secondary School physics) #2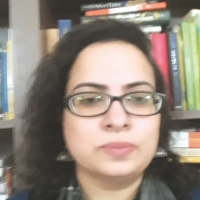 Sreemoyee Banerjee
Shiv Nadar School, Gurugram
Subject: Secondary School English #3
Vidit Sahewala
The Ardee School, Delhi
Subject: Senior Secondary School English #2
M. Haripriya
Children's Academy, Thakur Complex
Subject: Middle School English #5
Bharti Modi
SDMC Primary School Budella, Vikaspuri, Delhi
Category: Government School #4
Deepak Chandra S.M.
Vidyodaya Nursery & Primary School, Gudalur
Category: Affordable Private School (Primary School maths) #1
Jayati Takkar
Victorious Kidss Educares, Pune
Subject: Primary School maths #4
Monika Saluja
City Montessori School, Rajendra Nagar, Lucknow
Subject: Primary School maths #2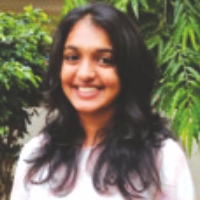 Porvika Balasubramanian
Teach For India, Chennai
Subject: Primary School maths #3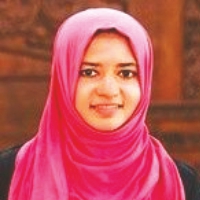 Sapna Fathima Saleem
Indira Gandhi National Open University
Category: B.Ed College (Primary School English) #2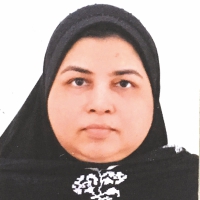 Afrin Banu
Asian College of Teachers, Kolkata
Category: B.Ed College (Senior Secondary School English) #4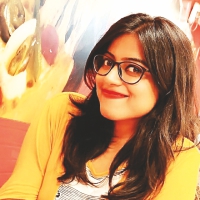 Payal Gupta
Delhi Public School, Ghaziabad
Subject: Secondary School English (Online Teaching) #2
Gurprit Kaur
Sat Paul Mittal School, Ludhiana
Category: Affordable Private School #2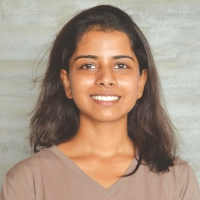 Ishita Sinha
Avasara Academy, Lavale
Subject: Middle School English #2
Shrabana Mukherjee
Techno India Group Public Schools, Ariadaha
Subject: Middle School English #6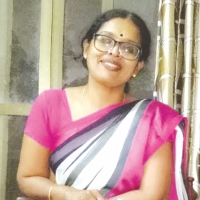 Shrilata Ajit Pillai
KD Ambani Reliance Foundation School, Jamnagar
Category: Affordable Private School (Senior Secondary School English) #3
Prerna
Shiv Nadar School, Faridabad
Subject: Middle School English #3
For further details see www.centa.org
Centa TPO 2020 Top 10 schools
Institutional reactions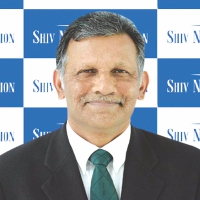 "Our teachers' engagement with and adoption of the Centa TPO is intensive. When teachers are prepared to test themselves to know where they stand in their fraternity, they are incentivised to upgrade and improve. It's reassuring to learn that our teachers are the best in India, following a test administered by a credible teacher certification organisation" — Col. (Retd.) Gopal Karunakaran, CEO, Shiv Nadar Schools
"I am thrilled that CMS has the second largest number of Centa TPO 2020 winners. We want to grow this number because teacher competence and professionalism is critically important for schools to deliver high quality education. To be able to develop 21st century skills such as critical thinking and problem-solving in children, teachers need to have them first. The Centa TPO incentivises teachers to develop these skills while encouraging them to demonstrate their subject expertise and invest in continuous professional development" — Geeta Gandhi Kingdon, president and managing director, City Montessori School, Lucknow
"We are proud that EuroSchool teachers have performed brilliantly in Centa TPO 2020. In EuroSchools, we believe in providing rigorous, relevant and meaningful academic experiences to our students. This cannot happen without effective teachers who are tried, tested and certified as such. Participation in the annual Centa TPO enables us to transform our teachers into great teachers" — Shruthi Yalamalli Arun, principal, EuroSchool, Whitefield, Bengaluru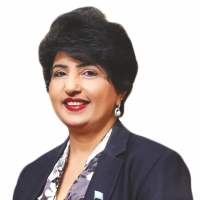 "I am excited that teachers not just from my school, but across India, enthusiastically participated in Centa TPO 2020. Our teachers are eager to learn and constantly improve and Centa TPO is an excellent platform for them to test their skills against the best in India and around the world. I am very pleased that participation in the Centa TPO has resulted in improved competencies of our teachers. The energy and enthusiasm they have shown to write the Centa TPO every year makes me very happy" — Asha Alexander, principal, GEMS Kindergarten Starters, Dubai
"It's very reassuring that our teachers have performed exceptionally well in the rigorous Centa TPO 2020. This is proof that they are not only great at their jobs but are also deeply invested in continuous learning and professional development. I am confident this tradition of participating in and topping the TPO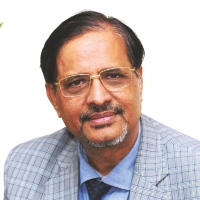 will be continued by the school's teachers in the future" — Damanjit Kaur Sabherwal, principal, Arya Vidya Mandir School, Juhu, Mumbai
"Centa is pronounced in our schools as 'Santa' because of the prizes and awards the Centa TPO confers on our teachers. The annual Centa TPO is not only transforming our teachers into subject experts, but also into reflective, enquiring and transformative educators" — Dr. Ashok Pandey, director, Ahlcon Group Schools, Delhi