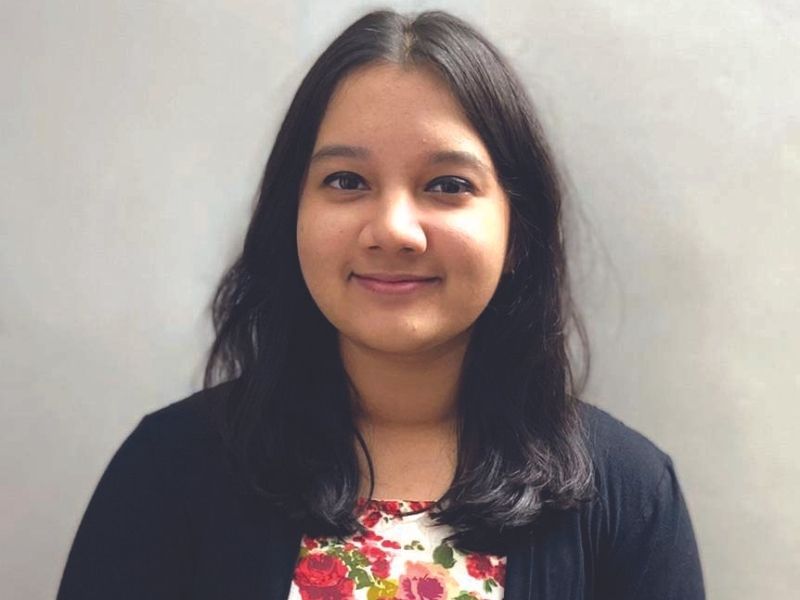 Voices raised against gender prejudice and inequality are growing louder and stronger around the country. Especially of Delhi-based social activist Divya Sijwali (17), who is determined to "advocate acceptance of marginalised communities and focus on providing employment to acid attack victims and members of the LGBTQIA+ community".
A class XI student of Delhi's high-ranked Tagore International School, Divya began her crusade against marginalisation of minorities at the age of 14 and is the founder of Sehpaathi ('classmate' in Hindi). Started in 2019 as a student-led social outreach programme, this initiative has since expanded its footprint nationwide and to Africa. A not-for-profit, it works with Pride Circle, Amazon, Lalit Hospitality Group, Sanshil Foundation, and Gift Abled to promote inclusive education.
"In February 2021, we presented our Sehpaathi project to a jury of India's Future Tycoons, a national-level competition, and bagged seed funding of Rs.10,000. Six months later, we signed an agreement with the International School of Lusaka, Zambia for promoting our online education initiatives. Post-Covid, our services include online tutoring and counseling, and helping schools initiate community service projects," says Divya, who spent her formative years in south and east Africa.
For getting this project off the ground Divya acknowledges the support of Tagore International's mentor-director Vedica Saxena for connecting Sehpaathi with the Lalit and Lemon Tree groups, and more recently with multinational fintech company Societe Generale.
"Thanks to Vedica Ma'am, we have placed three acid attack survivors with the Lalit Ashok and Lemon Tree hospitality chains. Late last year, we collaborated with Societe Generale which is committed to soon introduce a programme tailored for LGBTQIA+ final year undergrads. Candidates who complete the program will be eligible for a three-month paid internship followed by performance-based job placements," say this minorities champion.
After completing her Plus Two school-leaving exams this social justice warrior intends to sign up for an undergraduate degree programmne in gender and business studies.
"My dream is to work full-time with Sehpaathi and a team of like-minded volunteers," says Divya, the younger of two children of Bhupendra Kumar, a United Insurance regional manager and Indu Sijwali, a teacher at Delhi's Greenfields School.
Paromita Sengupta (Bengaluru)
Also read: Kuvam Gupta