The Central Board of Secondary Education (CBSE) and Council for the Indian School Certificate Examinations (CISCE) have cancelled their class 12 board examinations. Prime Minister Narendra Modi in a high-level meeting yesterday decided to cancel the Class 12 CBSE board exams owing to the Covid-19 pandemic that is ravaging the nation. The meeting was attended by several union ministers including Union defence minister Rajnath Singh, Union minister of information and broadcasting Prakash Javadekar, Union railway minister Piyush Goyal, Union finance minister Nirmala Sitharaman, Union minister Dharmendra Pradhan and other bureaucrats of various ministries.
"It has been decided that Class XII Board Exams would not be held this year. It was also decided that CBSE will take steps to compile the results of class XII students as per well-defined objective criteria in a time-bound manner," an official statement said.
Education experts share their views with EducationWorld in regards to the above.
"The decision to cancel class XII Board exams is clearly taken in the interest of the health and safety of students and teachers. Many students and their parents will heave a sigh of relief. The uncertainty over the Class XII Board Exams happening during the second wave of the Covid-19 pandemic had many of them anxious and nervous. But now, we move on to the next challenge, which is to come up with a fair and reliable criterion for assessing the academic performance of these students. Deserving students must be allocated grades or marks corresponding to their yearly performance. It's a challenge that will require a great deal of meticulous thinking for arriving at a just criterion for academic assessment. I'm sure the schools and boards will rise to the challenge and deliver what's best for the students." –Shishir Jaipuria, Chairman of Seth Anandram Jaipuria Group of Educational Institutions.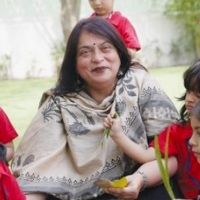 "A decision taken in the best interest of the children. However, the next step is equally critical and crucial in terms of deciding the process and criteria based on which the children's performance will be gauged. This should be done keeping in mind that many of them make that extra effort during the last mile and hence, should be given due advantage." – Charu Wahi, Principal, Nirmal Bhartia School.
"Given the current situation, it is the right decision to cancel the CBSE Board exams. There is no way we could have held exams without compromising the safety of children. While we welcome the decision, we hope the modalities would be worked out quickly in consultation with stakeholders. Since 12th marks are important factor that affects students' career, we expect CBSE to ensure students don't get affected with the methodology of awarding marks." – Praveen Raju, Co-Chair, FICCI ARISE; Founder, Suchitra Academy.
"We are pleased with Government's decision that has kept student safety above all other concerns. We are hopeful that the chosen criteria for assessing students will be fair and in keeping with students efforts through the year. Advances in pedagogy and technology practices in education has already shown that online assessment, made easy with digital technologies, is a powerful tool to evaluate students. The long anxious wait of students has come to an end with this decision of the government." – Divya Lal, Managing Director, Fliplearn.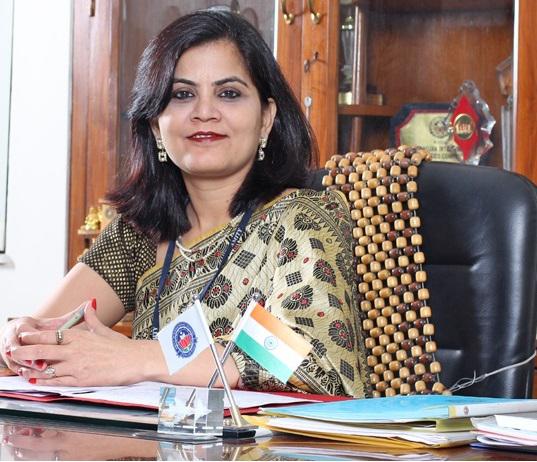 "The decision taken by the government to cancel the class XII board examinations has allayed the fears, stress and anxiety among students, parents and teachers. It would not have been conducive to hold examinations during this pandemic without risking the health and safety of all involved in the process. I feel though delayed, it is a prudent decision, given the current circumstances. This could herald the beginning of a paradigm shift in our assessment patterns. We may start moving away from a system that relies heavily on year end examination, thereby creating robots who only spew what they have learned by rote. Now is the opportunity for us to focus on holistic development of our students. Universities all over the world, accept students on the basis of the marks scored in their internal assessment. Indian colleges and universities should also do the same, or they can conduct entrance examinations. The assessment criteria for final class XII marks should be on the various written tests, viva, assignments done throughout the year with some consideration given to their class X percentage achieved two years back. I personally feel soft skills should also be added in this as the student passing out of school, should not only be academically sound but also be an embodiment of values and morals." – Dr Anshu Arora, Principal, Amity International School, Gurugram.
"Following multiple requests from students all over the country, our Hon'ble PM's decision to cancel the CBSE Class 12 Exams and the CISCE board following suit, is a long-awaited and much needed step. With the alarming rise in COVID positive cases across the country, cancellation of the exams has brought relief to both students and their guardians alike. Especially since the second wave has seen the youth getting affected more. Conducting a crucial examination amidst a pandemic could have posed several challenges for the schools. Moreover, the impending third wave is expected to affect more youth, with the changing nature of the Virus. Hence, this decision is an absolute need of the hour as the health and safety of our children is of the utmost importance. A well-defined objective criterion is the best possible solution for compiling of the results of one of most critical examinations of a student's career. Schools will be waiting for the detailed criteria expected to be released by the Board soon as it will put to rest speculations. Furthermore, keeping the option of availing written tests open, at a later date, for those unhappy with these results also provides every student with an equal opportunity. Pupils can use all their preparation and time to focus on the various national level competitive examinations which will help shape their career." – Dr Mona Lisa Bal, Chairperson, KiiT International School
"We at ISBF welcome the government's decision to cancel the CBSE Class 12 examinations. Given the mental and emotional turmoil the country is going through due to the pandemic, and the physical threat of infection, I certainly believe the wisest choice has been made. The other alternative, which was to conduct delayed examinations, would inevitably have had a detrimental knock-on effect on next year's learning through a shorter academic year for those continuing in school or going on to college, and it is good from a long term perspective that that has been avoided." –Dr Jitin Chadha, Founder & Director, Indian School of Business & Finance (ISBF)
"The Narayana Group believes that the safety of the children is of utmost importance and that the decision has been taken in the interest of everyone collectively. We are confident that the Ministry of Education will clearly outline the next course of action keeping the well-being of students and schools in mind. Students can now focus on studying for competitive exams which is sure to play a vital role in undergraduate admissions later this year." – Dr. Sindhura, MD, The Narayana Group.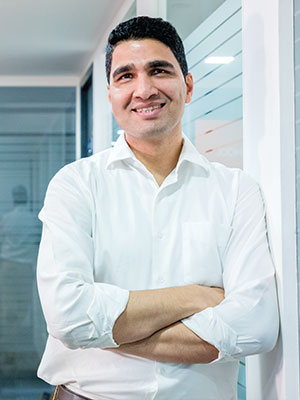 "Once it was clear that we can't vaccinate teachers and students in time, it was prudent for Class 12 exams to get cancelled. Now we need to answer how colleges will decide their admission criteria in the absence of a fair and equitable marking mechanism for Class 12 students. Hope we can come up with a solution that is fair to all students. But the larger issue that no one is raising is that this issue of Class 12 exams affects only 15 million students. What about the close to 200 million students who have got no learning for the past 15 months? How do we take care of them?"- Sumeet Mehta, Cofounder & CEO, LEAD School.
"Taking a decision that makes students a priority is a very bold move and we thank prime minister Narendra Modi for it. Class XII boards are important from the student's career point of view but it was important to recognise the fact that the pandemic has disrupted regular education and students have had a tough time. The decision has finally put CBSE and ICSE students at ease. We are now hoping that all other state boards will also follow in their (CBSE and ICSE) footsteps. We have filed a public interest litigation in the Supreme Court for cancellation of all state boards to cancel the class XII exams and National Institute of Open Schooling (NIOS) physical exams. We are asking for the results to be declared at the earliest while following the CBSE evaluation formula. We are also demanding that the process for admissions to non-professional courses be regulated to bring in uniformity."- Anubha Sahai, president, India-wide Parents Association.
"The past few months have been challenging for all of us, and for our children. The move to cancel the board exams is welcome. With children having spent most of the past year out of school, with unequal access to digital learning, surrounded by an overwhelming world of news of illness and loss, a board exam did not make sense. The debate around whether to cancel exams, and the speed with which we cancelled other grades but delayed the decision on class 10 and then class 12, opens our eyes to the urgent need for examination reform. Finding alternative ways to assess our children has always been imperative, but never more urgent than today. I hope that this year has made us really rethink how we evaluate student performance, and we can now make room for more holistic, continuous evaluation. Exams must evaluate how we progress in learning and not be merely an anxiety-ridden, ranking system dreaded by most children. Let's use this opportunity to listen to our children. To reimagine education with them. To unleash the fullest power of what education can really be and how it can meet the diverse needs of every child." – Shaheen Mistri, CEO, Teach For India & Founder, Aakanksha Foundation.
"Keeping in mind the surging risk of infection via the detrimental coronavirus, I understand and laud Hon'ble Prime Minister Narendra Modiji's decision to cancel Class 12 board exams. The announcement repressed the uncertainty that would have otherwise affected the youth and also met the trending #cancelboardexams2021 demand of students and industry bodies while ascertaining that the academic calendar will not be affected further. The results will be compiled per well-defined criteria by CBSE and terminate the anxiety of stakeholders. I'm happy that this decision is made in favor of India's future, ensuring their health is not at stake." – Dr. Niranjan Hiranandani, Provost – HSNC University
"The decision on cancellation of board exams has provided some clarity and assuaged stress levels among students and parents. It wouldn't have been an easy decision given the criticality of grade 12 exams on university admissions. The govt. didn't have much choice as health of students is paramount. The challenge now is for CBSE to arrive at alternative criteria to determine grade 12 marks. Any delay or any confusion on the new grading criteria will lead to more confusion and stress among students. Clear directions should also be provided to Indian universities to modify their admissions criteria so meritocracy and fairness is not compromised" – Vishnu Karthik, CEO, The Heritage Schools
"We welcome the government's decision to cancel 12th class board exams. It is a well-thought decision and it rightly reflects the progressive stance India has about education, at the policy level. Student safety is at the centre of all we're doing right now and this move will certainly help reduce anxieties among both students and parents. This was the right call to take and we're happy to adapt our admission cycle as per the new guidelines" – Kunal Vasudeva, COO, Indian School of Hospitality
"We welcome the decision taken by the Government to cancel the CBSE 12th board examinations. The pandemic has imposed severe emotional and financial hardship on the students and their families. Many have suffered the loss of their near and dear ones and their grief is unimaginable. The disruption in the educational activity has been acute, and we cannot expect the students to be in a fit frame of mind to study and be prepared for the examinations. The Government needs to be complemented for having taken a compassionate view of the situation and for focusing on reducing further health risks. We hope that CBSE quickly implements alternative mechanisms to assess the students in a fair manner so that their prospects for higher education are not impeded" – Prof (Dr.) Milind Padalkar – Pro Chancellor (Designate), The NorthCap University.
"While the cancellation of CBSE Class 12 exams addresses the apprehensions of parents regarding the safety and
well-being of their children, we must prepare to build exam systems with a graded approach. An approach where students are evaluated through multiple interventions throughout the year, especially critical years such as Class 10 and Class 12. This will enable future education systems to take them well while also helping the industry to accept these new ways of evaluating students during placements and beyond. Academics along with co-curricular activities, leadership skills, creative and decision-making skills will act as a complete guide to nurture our students in their 'Academics to Career' journey and make them future ready for the next-gen workforce," – Chandrabhanu Pattajoshi, Founder, Goseeko.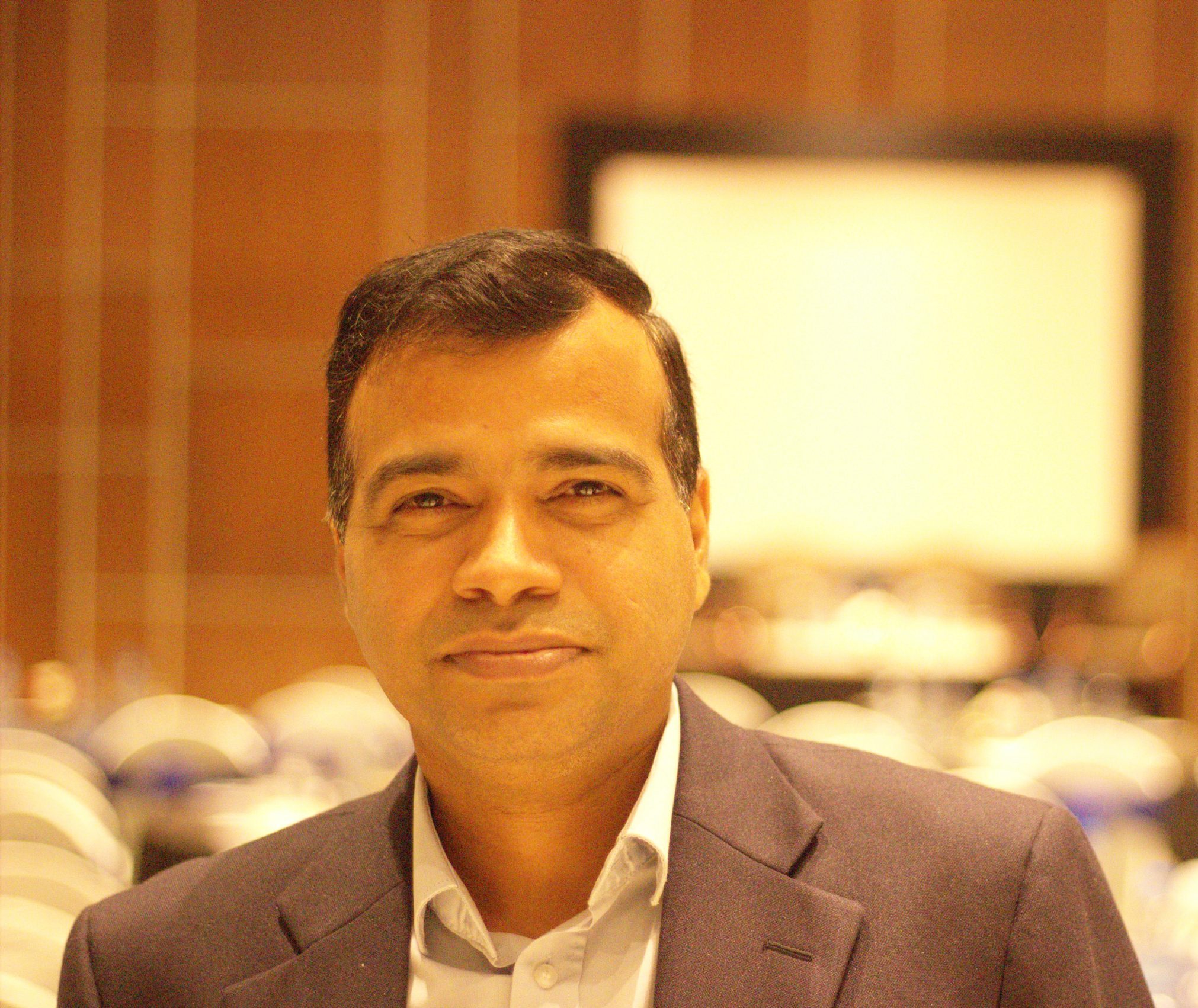 "The decision of cancellation of CBSE and ICSE Class XII Board Exams taken keeping the student's safety in consideration is upright and student-friendly. We hope students and their parents can feel at ease with the announcement. The scoring method for the Class 12 exam is awaited. It will be a good idea to give an option to students to appear for Board exam if they are not happy with scoring method, – Vivek Jain, Chief Business Officer, Shiksha.com and NaukriFastForward.
"We are confident that the recent announcement by the Central Government on scrapping of Class 12th board exams for this academic session, will ease the anxiety and confusion amongst the students and parents. Children have been on tenterhooks since the onslaught of the second wave of Covid-19. Looking at the present scenario this is the right and balanced step keeping in mind physical & mental safety of lakhs of students across India. The cancellation will also ensure the timely execution of the next academic year and colleges will be able to begin the admissions as per schedule. The move will also benefit students travelling abroad for higher studies who would need mark sheets for admissions. The timely decision is also beneficial for parent's else kids would have to be engaged further with extended courses and costs. The year 2021 has been very tough for the students and the educators alike. With confusion and delays on the timeline of the exams, the syllabus, students were stuck in limbo. Now with the official announcement out, the students can devote their time to prepare for the high stakes exams like JEE and NEET which require more rigorous study of concepts as well as for university level courses admission tests." – Aakash Chaudhry, MD, Aakash Educational Services Ltd.
"The unprecedented decision to cancel the board exam is the last nail in the coffin for a 10+2 system of examination. Focus will be on continuous assessment of a student rather than their performance in a 15 day examination. Students in higher education will be chosen based on aptitude and knowledge rather than rote learning. The importance of test preps will also increase as all higher education institutes will be forced to create their own examination. This disruption is the right opportunity to take a single examination as a method of evaluating and admitting students into these institutes. The effort of the national testing agency to bring a single entrance exam for admissions will also get accelerated. This is a good thing looking at the present pandemic situation as well as will reduce the large amount of stress and anxiety created by the board examination.We think it's a positive move and will remove the stress and anxiety amongst the students." – Shashank Shwet, Co-Founder, ImaginXP
"Class XII is a crucial milestone in students' academic journey, as it forms a nodal point that shapes their career choices and vocational path. In an ideal scenario, the exams would have been conducted, however under the extraordinary circumstances, safety and wellbeing of students supersedes all other considerations. We are in full agreement with Govt.'s timely decision of cancelling Class XII examinations, thereby ending the uncertainty and anxiety prevailing in the minds of the students preparing for the exams. The presence of Hon'ble PM in the meeting, epitomises the importance that he associates with the wellbeing of the youth, who shall be the torch bearers of the country tomorrow. It is important to note that an option has been provided to students who wish to appear for the exams at a later date, when the situation becomes conducive for conduct of exams. Additionally, a well-defined, time bound criterion, will be ensured for assessment. Admission in undergraduate courses, across India and internationally, are dependent on Class XII results, therefore, the sooner these details are announced, better it would be for the students, their parents, and the entire academic community. We wish all Class XII students the very best for their future. In these tough times, it is crucial to remain resilient and optimistic." – Rajiv Bansal, Director-Operations – Global Indian International School (GIIS), India.
Also Read:Class 12 CBSE and ISC board exams 2021 cancelled
Priority vaccine for students travelling abroad for studies
National
,
News