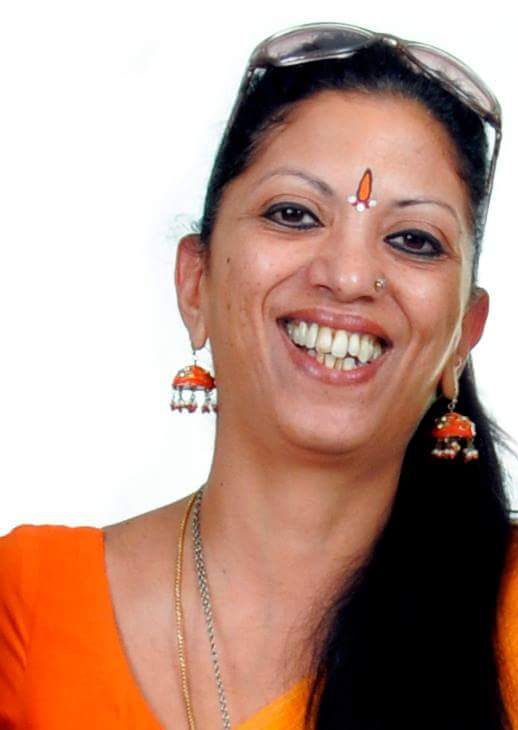 EducationWorld has introduced a new series, the 'Eduleader Focus' featuring interviews with principals of reputed educational institutions who are popular among their students and staff. In the second edition of 'Eduleader Focus', Shalini Nambiar, director-principal of Seth Anandram Jaipuria School, Vasundhara (Ghaziabad) in conversation with EducationWorld addresses some of the most pertinent issues facing the education community today while also talking about her passions and interests.
An economics graduate of Lady Shri Ram College (Delhi), Shalini Nambiar is a visionary educationist with a liberal outlook who believes in challenging the status quo in Indian K-12 education. Also an IB certified educator, she believes that education should be child-centred and aimed at nurturing the child. She was previously associated with G.D. Goenka Public School, Vasant Kunj, The Heritage School, Gurgaon, Excelsior American School, Gurgaon and GEMS Education.
During the course of her close to three decades long career in education, Nambiar has received several awards and accolades from national and international organisations for excellence in educational leadership.
Schools have been shut for the past two years. What are the challenges that the school community is likely to face once they reopen?
Schools need to be prepared for the upcoming challenges as there is no time for excuses now.
Curriculum: Options for generating more instructional time include extending the school day, week, or year. Even before the pandemic, most national curriculums were characterised as being overambitious, designed for ideal teachers and students, ignoring the realities on the ground. Covid-19 has exacerbated this problem by further reducing instructional time students receive. Given this, there is a dire need of condensing the curriculum to focus on core subjects and fundamental competencies within those subjects.
Student mental health: Lockdowns and confinements have also increased children's stress and depression, highlighting the importance of incorporating social-emotional learning into the curriculum.
Teacher mental health: We need to re-engage with teachers and help improve their wellbeing to improve their effectiveness and also provide teachers with concrete guidance on identifying children at risk of dropping out and enforcing health protocols. Focus has to be on high quality professional development and ongoing support to: (i) re-engage with students, (ii) assess student learning (iii) implement a revised curriculum using appropriate pedagogy, and (iv) improve their digital skills.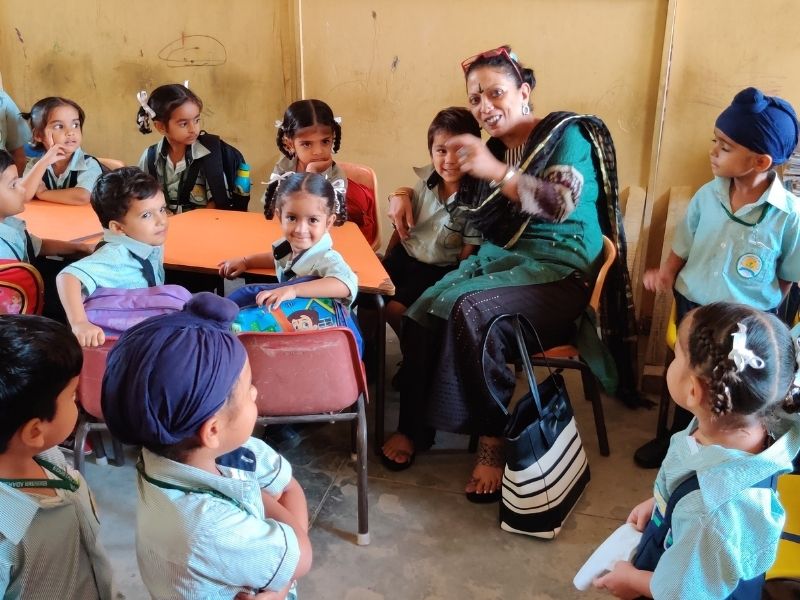 What are the challenges of online teaching and how far has your school been able to deal with these challenges?
An online class can never be compared to an offline class as the connect with the children is the most important part of learning.
Some of the most common challenges with online classes are
Technical issues
Distractions and time management
Staying motivated
Understanding course expectations
Lack of in-person interaction
Adapting to unfamiliar technology
Uncertainty about the future
We immediately started with the professional development of the teachers to make them digitally savvy via our Saamarthya Teachers Training Academy of Research (STTAR). Connecting with parents and conducting workshops on how they can support us during these testing times helped further.
The absence of physical interaction has had a toll on the emotional health of children. What steps has your school taken to ensure the mental wellbeing of students?
As a school it is a huge responsibility and we have been able to do that successfully by adopting the following besides offering regular guidance and counselling.
Brain Break days – We offered our students the opportunity to have a one-to-one conversation with the teacher to reconnect and discuss any concerns that might have arisen when their school was closed.
Parental engagement – Workshops and discussions with parents to equip them with ways to deal with kids and how they can support the school.
Daily yoga sessions.
Virtual play dates for the younger ones so that they are able to interact with their peers just like they would do in an offline environment.
Screen saver time in between the classes – These are fun moments planned and several others.
Teachers worked hard to help create a sense of safety and cultivating a culture of joy.
If not a teacher, what would you be?
I would be a Teacher only. I still recall the first day in 1994 when I walked into a noisy classroom with children looking upto me with a warm smile and that expectant look of… 'please be a good teacher'. I got into teaching purely by accident, but I knew from the first half-hour in that classroom that I did not hate teaching.
What is your philosophy of education?
Education has sadly become a race towards perfection and the highest possible grades. It is as much about the moral grain of the being, the accountability and responsibility towards oneself and towards the society, about being a liberal citizen of the world and moving with the times as it is about grades. I would like to see all my students as achievers and if they imbibe knowledge rather than acquire it, spare a thought for the have-nots in their journey towards success, think that peace, harmony, giving back to society and care for Mother Earth are not duties delegated to some specialists but to them, I will feel that I have been successful in playing my part in educating them in the real sense of the term.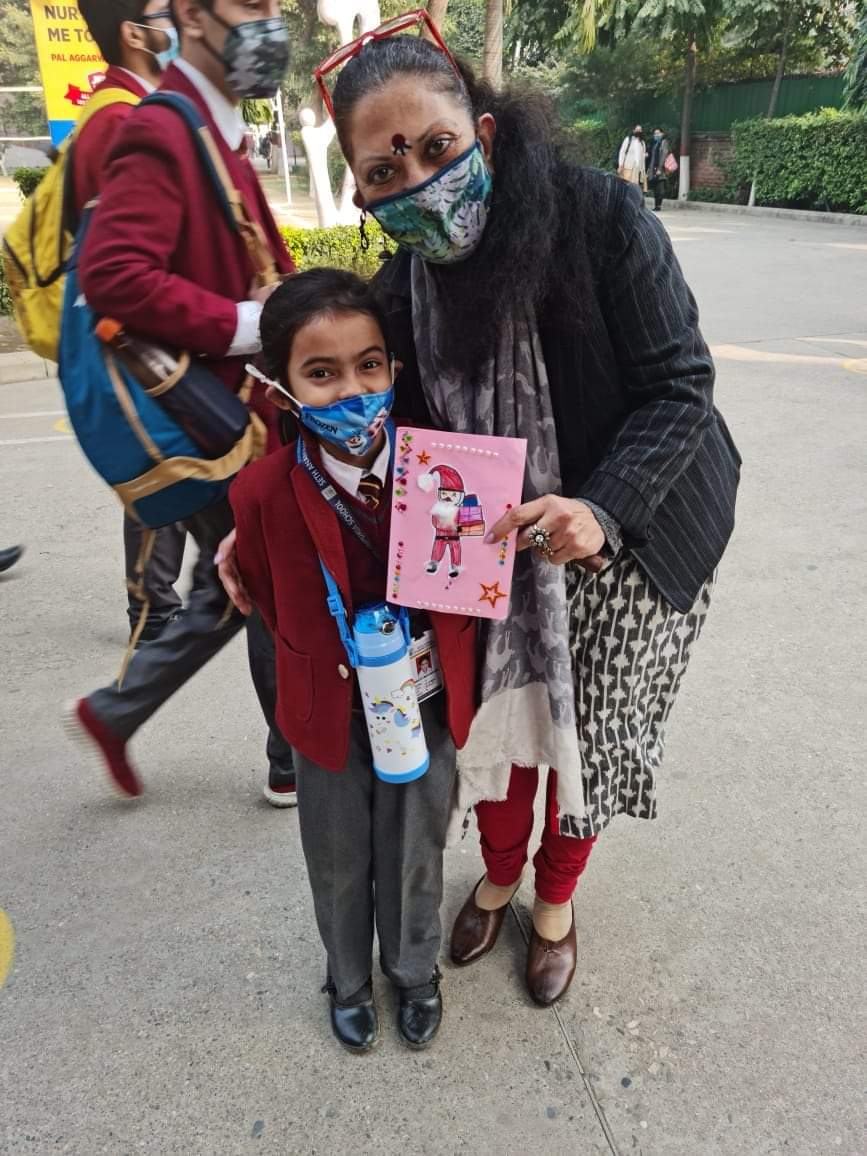 Describe your leadership style.
I think my strengths as a leader are effective delegation and communication. So my leadership style takes advantage of those strengths. I always try to delegate tasks to whoever is best-equipped to perform well in the task, and I try to communicate clearly about what needs to be done, and why. I enjoy delegating tasks and taking the lead on projects but I also like to stay involved and inspire my team by demonstrating that I'm working hands-on to help them too.
What do you do to unwind/ destress yourself?
Jogging, listening to music, travelling and helping others. I am a qualified mountaineer so my bags are always packed. As in the words of a John Denver song, 'All my bags are packed, I am ready to go ….'
If there was one thing you could change in India's education system, what would it be?
Stressed out Teachers: If the schools are successful in creating a happy learning environment, we shall have happier children and a happier future. The most important factor for a school's success is having highly motivated teachers and sadly this is one thing which is lowest in priority in a majority of schools.
Motivation: It has to do with teachers' innate desire to participate in the pedagogical processes, it has to do with teachers' interest in student discipline and control in the classroom. The aim of the organisation should be to build on and enhance the intrinsic and extrinsic motivation for teachers to teach effectively.
Can you give us an estimate of the learning loss children might have faced during the pandemic? How, according to you, can we make up for the learning loss?
It is not a learning loss but an academic loss. Teachers & students have learnt a lot during this period. To make up for the academic loss some strategies can be:
Less focus on curriculum but more focus on the mental health of the students
Personalised learning
Creating a bridging curriculum for at least two months when children return to help them make up for the academic loss
More emphasis on social, emotional and life skills
Teachers have been under tremendous stress because of hybrid learning, unprecedented lockdowns, completion of syllabus, etc. As a leader, how did you help them deal with it?
I have empowered and built a connect with each and every teacher.
Some strategies to help them de-stress:
Make myself available
Publicly praise teachers
Listen to them and be empathetic
Encourage teachers to train themselves
Give teachers a voice
Empower them
Recognise key stress times
Encourage collaboration
Respect them
Give them the tools to succeed
And most importantly, TRUST them …
The relationship between a teacher and a principal has to be built on a foundation of trust. This type of relationship takes a lot of time to build. Principals must cultivate these relationships while taking the time to get to know each teacher's strengths and weaknesses.
How satisfied are you with the growth and development of your school?
Life is a learning journey and if one is completely satisfied then it is the end of the journey. This quote is what I believe in: "As long as I have a want, I have a reason for living. Satisfaction is death. "
― George Bernard Shaw
Mention any alarming event of your career.
I don't think there has been any alarming event as I look at everything as an opportunity, a challenge to tackle, an obstacle that helps me to grow further. I am a positive and optimistic person so I strongly believe that being challenged in life is inevitable, being defeated is optional.
What are your hobbies?
Music, travel, reading, chilling out with my dogs, and spending time with underprivileged children remain my hobbies.
Also read:Eduleader Focus: Shalini Nambiar, Director Principal, Seth Anandram Jaipuria School, Vasundhara