When the Delhi government announced its plans of opening India's first sports university in October 2019, it was a revolutionary decision in the history of education. The idea to include sports in the main curriculum was a much-needed initiative to normalize sports-focused education in India. This gave our youngsters a full-time opportunity to enhance their skills in sports and pursue a career, a move that needed a major mind shift more than anything, across stakeholders including schools and parents.
With more Indians like PV Sindhu, Hima Das and Bajrang Punia qualifying for the Olympics and representing the country internationally across sports, the perception that sports can be pursued as a career is being accepted by the society at large. With this paradigm shift, it is time for India to develop the right infrastructure and provide a robust training ground to raise the next generation of international level players. This level of readiness can be achieved if schools and other educational institutions adapt emerging technologies that can help in developing sports education for students from early childhood.
The use of technology in sports has gained a lot of popularity in recent times. In the past, expert reviews and analysis were provided to only professional sports players, especially when they represented the country on an international level. This was because the use of technology in sports was not an explored phenomenon in India. Currently, we are living in times where a US based start-up wants to turn player's clothes into their personal coach. This drastic evolution just highlights how sports technology has gained momentum and the industry is pumping with innovation and creativity to analyse and improve the performance of players.
If we were to take an example of the Captain of the Indian Football team – Sunil Chhetri, he said in a recent interview that the use of high-end technology would help in fulfilling the aspirations of thousands of football players who can immensely benefit and make the most of it enabling them to take up the sport professionally.
This is the right time for schools to capitalise on the available technology and use it to train students across sports. International schools can develop and adapt technology that can be integral to students learning outcomes and assist them in learning beyond academics. Leaders in the education sector can innovate and create proprietary tools to use digital data that can help in honing and polishing students' sporting skills, with equal finesse like a professional sports club.
The emergence of Data Analytics and Artificial Intelligence can help schools build a robust technology infrastructure to provide the right training to students at the school level. Data Analytics can help do so many things from monitoring players' heartbeats to mapping the competitor's performance. The use of data analytics has been a boon to the world of sports as it helps in analysing every step of the competitor in their previous games to predict what will be their next move in the upcoming match, watch their past performance and make changes to their own performance basis the analysis.
Non-invasive, accurate and highly interactive data analytics can help in recording and storing games for retrieval at a future date, making it the perfect tool for coaches to communicate more effectively with students in their team.
Also read: The greatest takeaway of sports
In the future, individual data points from stand-alone and independent systems will help in creating smart insights. For example, a player's data of recent training outcomes, mental make-up and the big match performances will be used to co-relate the rival team's playing pattern, crowd support, and humidity in the match city to predict results.
Sports has now started being viewed as a mainstream career in the country and technology is becoming an essential part of it.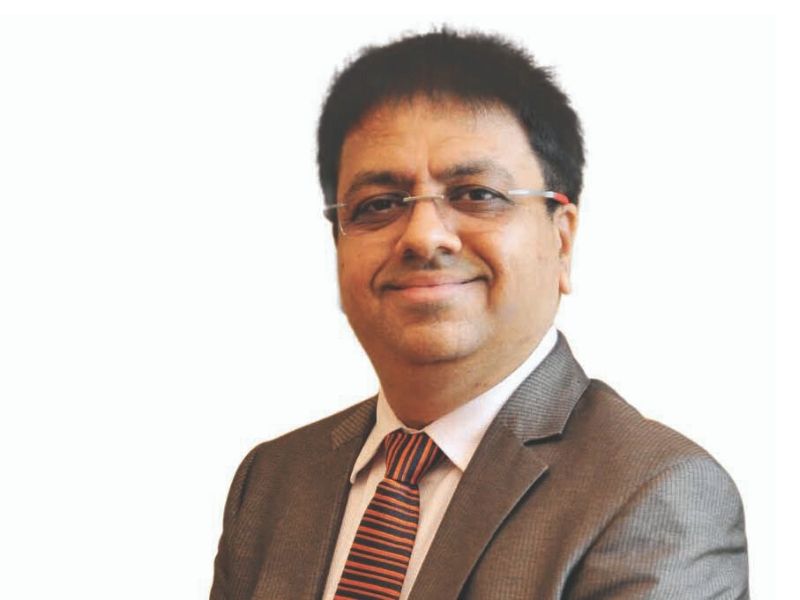 The impact that technology has on sports is immense and with emerging technologies like data analytics, it is gaining even more prominence. Overall, technology is playing a vital role in improving the sports world when used in the right ways and it will keep continuing to improve it, so long as there is innovation at the grassroots level where schools and other educational institutions will be at the forefront. This advancement in technology is an advancement for sports players and spectators throughout the country and is integral to developing sports education.
– Atul Temurnikar, Co-Founder & Executive Chairman, Global Schools Foundation
---
The views, thoughts, and opinions expressed in the article belong solely to the author, and not necessarily reflect the views, thoughts, and opinions of EducationWorld.