Suddenly events management firms and start-ups are sprouting across the country and event managers are in great demand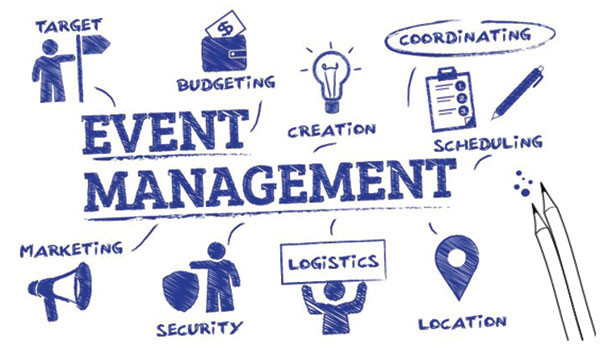 From organising birthday bashes, wedding anniversaries to college festivals, India's newly arrived and fast-multiplying tribe of events organisers or managers (as they prefer to be known) have entered the corporate world with panache and pizaaz. Suddenly events management (EM) firms and start-ups are sprouting across the country and events managers with the required skills and experience are hot property in a languishing jobs market.
Events management as a vocation has its origins in in-house events— including beauty pageants. But circa the mid-1980s corporate managers became aware that they could target small and specific markets and build up customer goodwill and patronage by organising fun-filled brand promotion events.
Hitherto companies tended to focus solely on above-the-line marketing, spending on traditional mass media such as television, radio, and print advertising to promote their brands and products. Of late, however, they are venturing beyond mass media to win friends and influence people. Consequently promotion budgets have jumped as high as 40 percent in some cases.
Because carefully orchestrated events facilitate direct interaction with captive consumers, a growing number of corporate managements are providing for them in their sales promotion and marketing budgets. Whether they are glittering product launches, silver anniversaries of hit films, sponsored cultural events, fashion shows, or big fat weddings, they all have to be professionally organised down to the smallest detail. This requires a lot of backstage work and professional expertise.
Qualities required for success in this yet-developing profession are ability to work long hours, to take spot decisions with little room for mistakes, intelligence, and creativity. Another requirement is working knowledge of civic, criminal, and other laws to stay the heavy hand of the police and municipal authorities to protect the interest of clients.
STUDY PROGRAMMES. During the past few years several institutes have sprung up to offer courses in events management. Although a good degree and on-the-job training are adequate, a diploma in events management is an additional advantage in the present scenario.
Events management is offered as a subject in most advertising and public relations courses. Though not comprehensive, they provide an overview of the subject. Specialised courses are offered in several institutes which have recently sprung up in Mumbai and other parts of the country. You can opt for a course in events management if you are equipped with a bachelor's degree or even a Plus Two certificate. Information about formal events management training programmes in other parts of the country is not readily available. However few among the high profile institutes offering formal EM training are:
• National Institute of Event Management (www.niemindia.com), Mumbai, with branches in Pune, Ahmedabad, Odisha, Jodhpur and Kolhapur, offers a 11-month part-time diploma in events management; 11- month part-time PG diploma in events managements; and a 11-month diploma in advertising, media, and events management
• College of Events & Media (http://coemindia.com), Pune, offers a PG diploma in events management, diploma in events management, and special diploma in events management
• Institute of Tourism & Future Management Trends (www.itft.edu.in), Chandigarh, offers a PG diploma in events management and conferences and a three-month certificate course in conferences and events management through correspondence
• Event Management Development Institute (www.emdiworld.com), Lower Parel, Mumbai, with branches in Delhi and Bangalore, offer a postgraduate diploma in events management and public relations and postgraduate diploma in events management
• Institute of Integrated Marketing Communication and Management (www.iimcm.net), New Delhi offers a 11-months postgraduate programme in events management
• National Academy of Event Management and Development (www.naemd.com), with branches in Ahmedabad, Jaipur, Delhi and Mumbai, offers diploma and postgraduate diploma programmes in events management
There's a great future in this field for the energetic and the innovative with events management likely to acquire industry status like television and films.
(Excerpted from 101 Great Careers for the 21st Century by Indra Gidwani, 2016)