The EducationWorld Grand Jury India Higher Education Rankings were introduced in 2019 to recognise and acknowledge low-profile, media shy higher education institutions (HEIs) implementing best practices. Juries comprising knowledgeable educationists were constituted to evaluate low-profile and newly promoted private HEIs deserving recognition. To select progressive higher education institutions across the country, we invited nominations from educationists, individuals and HEIs themselves supported by evidence of best practices in 12 categories — extraordinary leadership, campus design excellence, quality of campus life, contemporary IT-enabled learning, student diversity, sports and co-curricular education, promising future ready universities, professional education, vocational and skills education and best academia-industry alliance. Nominations were received from more than 500 private and government higher education institutions countrywide. To assess the evidence and rank nominated institutions in each category, this year's Grand Jury comprising eminent educationists Deepakkumar Mukadam, chancellor's nominee on the management council of University of Mumbai and founder, Academistan, an online faculty networking platform, Dr. Hiren Ghelani, IT entrepreneur (Softwisdom Infoway) and board of study member, Rajkot University and Dr. A.S. Seetharamu, former professor of education at the Institute of Social and Economic Change (ISEC), Bangalore was constituted. The league tables of the EW Grand Jury India Higher Education Rankings 2021-22 are set out below.
New-age study programmes leader
Top 10 HEIs providing contemporary industry-aligned study programmes.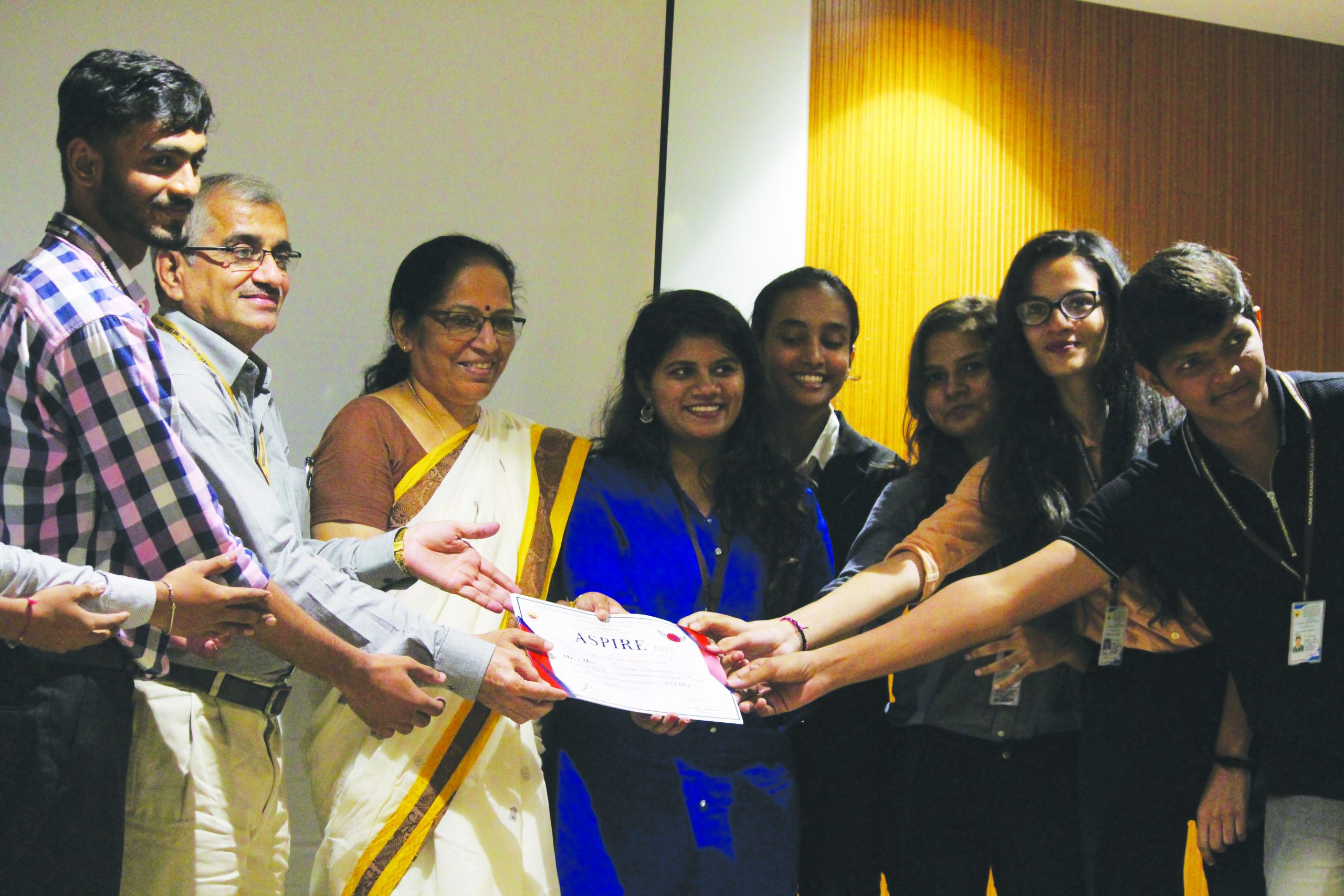 "We are delighted to learn that NKC is ranked #1 in this category by your knowledgeable jury. This award is the outcome of our faculty and students always being open to innovation and experimentation, and we routinely introduce new study programmes. For instance, during the past decade we have introduced BBA degree programmes in international martial arts, marketing management, a B.Sc programme in computer science with specialisation in artificial intelligence, machine learning, cloud technology and information security plus a new M.Sc in interior design, tourism & travel management. These new-age industry demand-linked study programmes have been enthusiastically welcomed by students and we have had great success in placing our graduates in top corporates such as Wipro, Infosys, Sutherland, etc" — Dr. Ancy Jose (centre left), principal, Nagindas Khandwala College (Autonomous), Mumbai (estb.1983), which currently has an enrolment of 4,659 students and 150 faculty.
Best for academy-industry alliances
Institutions pursuing alliances and collaborations to bridge the academia-industry gap and enhance graduate employability.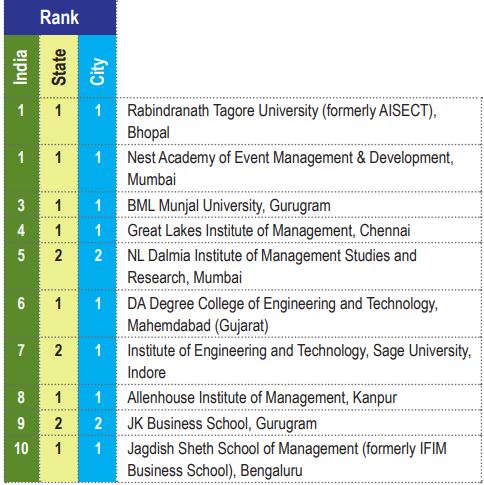 "It's not so well-known that RNTU, Bhopal is India's first skill-based university which has deep engagement with the National Skill Development Corporation and various Sector Skills Councils such as BFSI, ASCI, ASDC, and GJSCI to provide short-term certificate courses in auto components, construction materials, healthcare, and several other business verticals. Skilled graduates are in short supply across the country. Therefore, our Industry Academy Collaboration Centre has established linkages with the country's most respected companies including Bosch, Tata Motors, Schneider, and Daikin etc, who highly value and welcome our graduates. Moreover, RNTU is the only private university in Madhya Pradesh granted permission by Niti Aayog to establish an Atal Incubation Centre. Thus far, we have incubated 45 startups" — Dr. Bramh Prakash Pethiya, vice-chancellor, Rabindranath Tagore University (RNTU), Bhopal.
Excellence in IT-enabled learning
Institutions which integrate cutting-edge technology into curriculum delivery and teaching-learning are awarded in this category.
"We are delighted to be ranked #1 for IT-enabled learning excellence. This is because we began our transition to online teaching-learning much before the Covid-19 pandemic struck India. FYI, we are the first education institution in the country to be powered by NASSCOM FutureSKills and there is high digital literacy within our faculty. Most important, we have integrated IT into all our courses. For instance, remote mooting and blockchain technology is being taught to our law students. In our Incubation and Innovation Centre non-IT stream students have the unique opportunity to learn IT programming and other technologies after their lecture hours. Moreover we are providing study programmes in collaboration with IBM, TCS and XEBIA and six labs have been established in collaboration with Siemens and Bosch" — Dr. Paramjit S. Jaswal (centre), vice chancellor, SRM University Delhi-NCR, Sonepat (estb.2013) which has 2,500 students and 250 faculty on its muster rolls.
Promising future-ready universities
These are low-profile or newly promoted higher ed institutions that have demonstrated high potential to quickly adopt and integrate 21st century education best practices.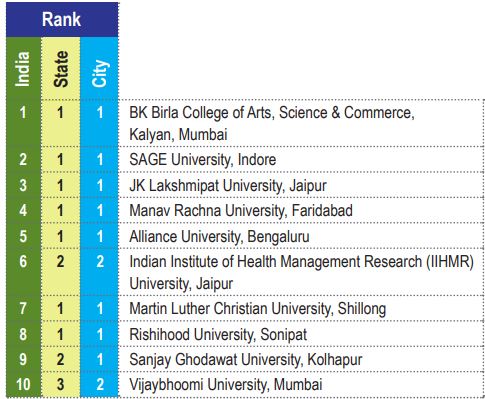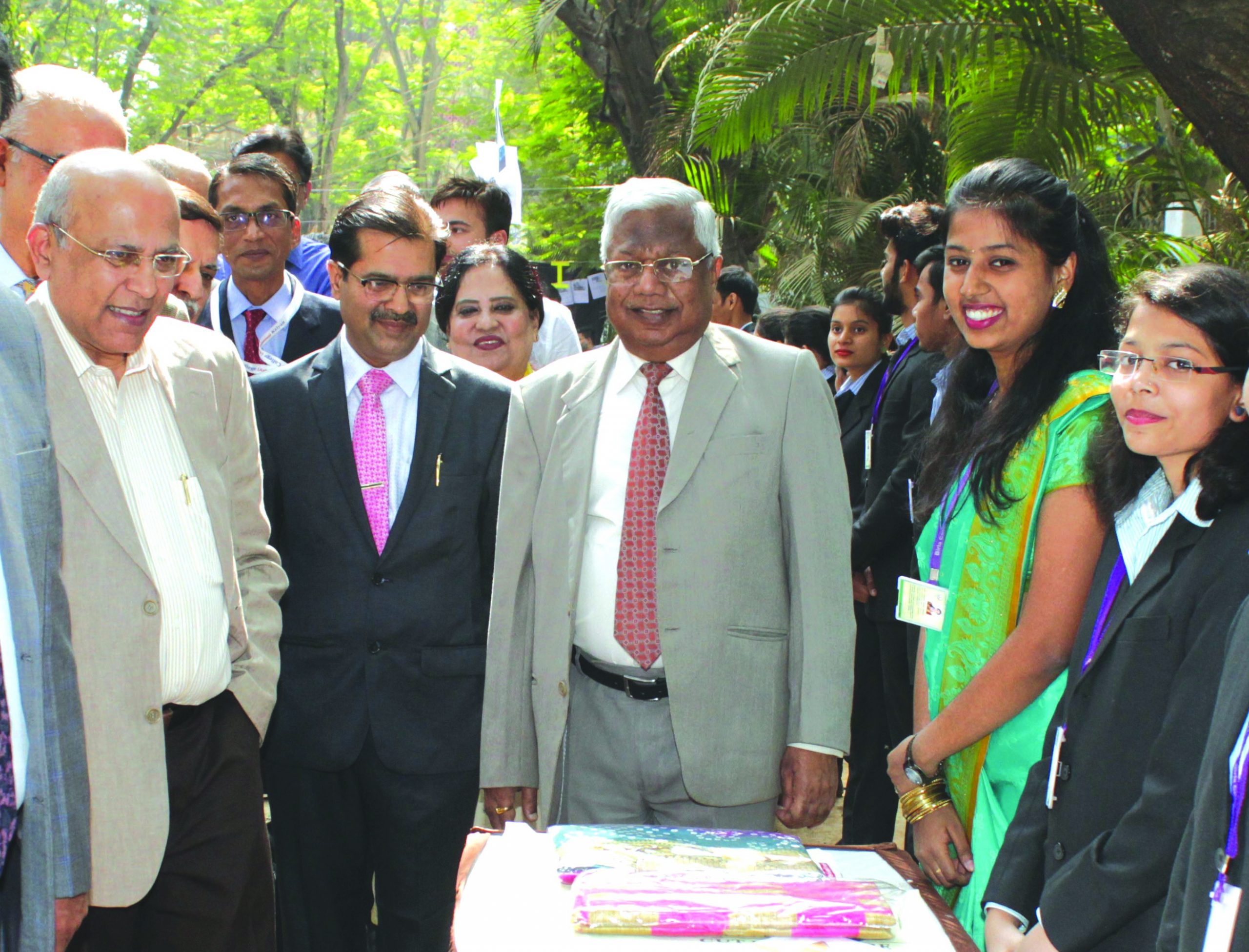 "This is a great honour. We thank your high-powered grand jury for acknowledging our perseverance in making our college future-ready. Credit must also be given to our visionary board of governors, motivated faculty and students who readily welcome new-age courses. Our college is ISO 9001: 2015 certified and has been a NAAC 'A' Grade college since 2014. UGC has also granted us autonomous status and designated us a 'College of Excellence'. We will continue to strive to scale new heights and are readying plans to apply for deemed-to-be-university status" — Dr. Naresh Chandra, director (education), BK Birla College of Arts, Science and Commerce, Kalyan, Mumbai, which has 11,500 students on its muster rolls.
Sports & co-curricular education
Institutions which encourage and provide facilities and training for several sports and games and co-curricular activities, are felicitated in this category.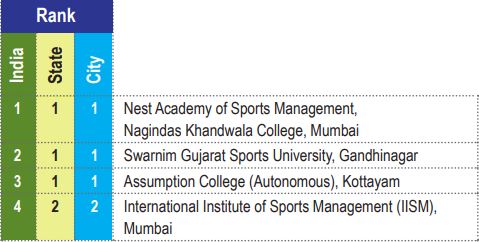 Extraordinary leadership
These rankings acknowledge extraordinary leaders of low-profile progressive higher education institutions.
Best management practices & systems
These Top 5 ranked HEIs have adopted best management and administrative practices and systems to boost staff and faculty productivity and enhance student learning outcomes.
"It is very satisfying that an eminent EducationWorld grand jury has ranked us India #1 for best management systems and practices. The general public is perhaps unaware that we follow decentralised management systems with faculty given maximum freedom to innovate. All major decisions are taken by consensus and there is continuous interaction between management, staff and students. Our philosophy of excellent management practices based on trust and freedom has resulted in innovative teaching-learning, introduction of new study programmes and improvement in student learning outcomes" — Dr. Ajay M. Bhamare, principal, Ramanand Arya DAV College, Mumbai (estb.1988), 3,000 students mentored by 45 teachers.
Campus design excellence
Off radar institutions with attractive and conducive campuses that enable students to learn joyfully and give their best, are ranked in this category.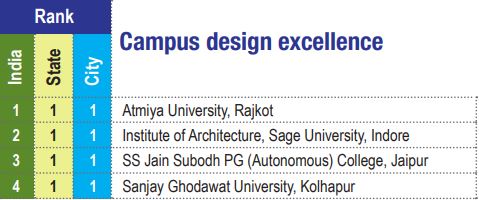 Vocational & skills education
These institutions provide well-designed vocational and skills based courses and programmes.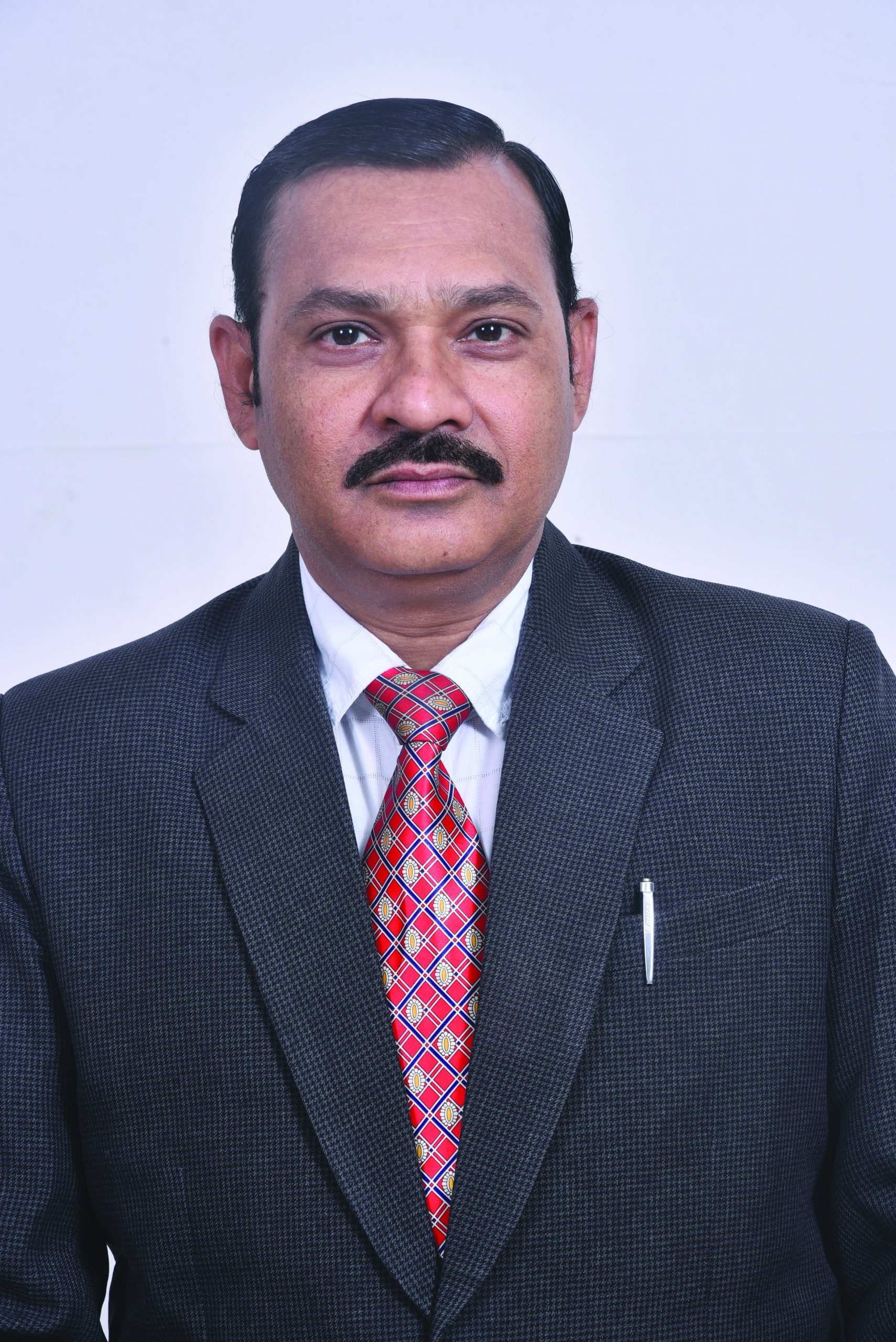 "AISECT University staff, students, and management are delighted with our #1 ranking. Since this university was founded in 2015, it has transformed many lives through the power of vocational and skills education. We are proud partners of the government to implement its skills development programme through the Pradhan Mantri Kaushal Vikas Yojana. Apart from general degree programmes students study two skill courses every semester. We provide them state-of-the-art infrastructure, industry-grade labs, a curriculum which combines knowledge, research and skill training, and soft skills education to ensure that they are job-ready when they graduate" — Prof. P.K Naik, vice chancellor, AISECT University, Hazaribagh, Jharkhand.
Quality of campus life
Higher education institutions that provide excellent board and lodging facilities, health, wellness and other student
welfare programmes are awarded in this category.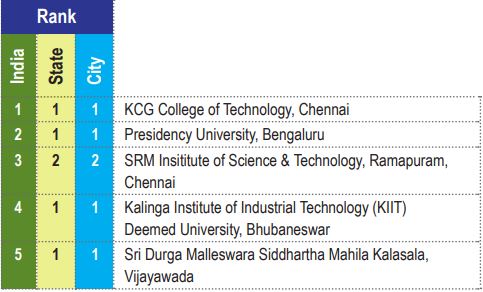 "We thank the EducationWorld jury for ranking us for campus life because we believe that education institutions should be a second home for students. Right now since the campus is shuttered because of the pandemic, we are focused on making greater efforts to ensure our students benefit from holistic online education. First, we have ensured that there is no disruption in teaching-learning and campus placements. Second, we organised several web conferences and events to encourage students to participate in technology competitions, co-curricular and extra-curricular activities. In addition our Office of International Affairs has been organising a series of guest lectures and webinars connecting our students with globally respected faculty, distinguished alumni and industry leaders and has signed MoUs with foreign universities for faculty and student exchange programmes" — Dr. Annie Jacob, director, KCG College of Technology, Chennai (estb.1998), 2,050 students mentored by 193 teachers.
Professional education
Institutions providing globally benchmarked professional study programmes such as fashion design, mass communication, management, law, entrepreneurship, among others.
"It's wonderful that our continuous pursuit of excellence has been recognised. Our well structured curriculums, industry-inspired pedagogies, team of qualified and experienced faculty — most drawn from industry — visionary leadership, and strong industry interface programmes are the factors behind our #1 ranking. I'm sure that this award will motivate our team to work towards continuous improvement" — Vipul Solanki, director, Nest Academy of Fashion, Design & Innovation, Mumbai
Student diversity
Top 5 higher ed institutions actively inviting students from diverse socio-economic backgrounds, cultures and nationalities.
Also read: EducationWorld Higher Education Grand Jury Awards 2020-21