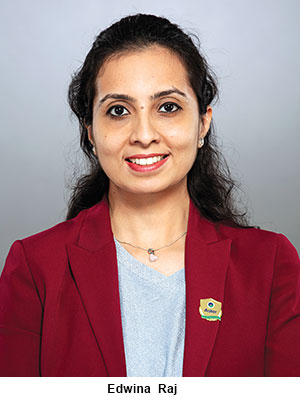 (Edwina Raj is senior dietician at Aster CMI Hospital, Bangalore)
The pandemic lockdown has adversely affected the dietary habits of my family, especially my two teenage boys. All day long, they are munching on snacks – potato chips, corn puffs, and juice. If I refuse, they go into a sulk. I know junk food is bad, but how bad?
— Thara Mani, Chennai
Packaged foods tend to be high in salt, sugar, bad fats, chemical additives and energy (calories) with little or no healthy nutrients such as proteins, vitamins, and minerals. Informed opinion is almost unanimous that excessive consumption of processed foods increases the risk of disease and death at higher speed than smoking. Snacking can precipitate many physical ailments, including obesity, high blood pressure, cardiovascular diseases, and metabolism problems. Bingeing on junk foods also makes children more prone to nutritional deficiencies which impact the immune system and lead to poor concentration.
Moreover, junk foods are addictive: they stimulate receptors in the brain that make a person feel good due to increased dopamine levels and crave for more.
A survey conducted during the lockdown among teenagers by Aster CMI Hospital's department of clinical nutrition and dietetics found that 70 percent of teens like junk foods and 31 percent said that they continue to eat them despite knowing they are bad for health
You need to strongly discourage your boys from snacking on junk foods and substitute them with natural foods options — the Internet is a mine of healthy recipes. Also most important, encourage them to exercise.
Can you suggest some alternatives to packaged foods? With children at home and constantly wanting something to munch on, they are difficult to avoid.
— Jaya Mishra, Mumbai
Snacking on ready-to-eat, nutritionally suspect packaged foods should be discouraged. To wean children away from junk food, educate them about its harmful effects on the body, encourage them to read food labels and to look for hidden 'junk' such as sodium, sucrose, glucose, dextrose, high-fructose corn syrup (hFCs), maple syrup, additives, trans and saturated fats.
I suggest you introduce your children to baked or air fried-snacks made from millets, quinoa, peas, besan, and unpolished grains rich in protein, iron, fiber, and calcium rather than white rice/ white-flour based preparations. You can also tweak traditional recipes to make them healthier. For instance masala puri chaat can be turned into channa chaat; sugar-based chocolates into dark chocolates with stevia; potato tikki to sweet potato tikki; ready to eat noodles/ pasta to millet versions and so on.
Since the schools are shut down and my children are home 24×7, they often ask for fruit juices to drink through the day. I keep several water-filled bottles and a large tetrapak of packaged juice in the fridge. Some family members also stock aerated drinks, which the children also sip. I know packaged/aerated drinks are bad for health and want to replace them with healthy options. Please advise.
— Krithika Ravichandran, Hyderabad
Replace aerated colas with health drinks made with plain water. Options include buttermilk/fruit lassi, jaljeera, soups, sugarless herbal tea, aam panna, tender coconut water, and fruit infused water. Encourage your children to google mixed fruit recipes on the Internet, and help them prepare fresh juices, milkshakes and fruit-based desserts. It's important for children to keep hydrated through the day.
Also read: Don't let lockdown anger disrupt domestic harmony