A positive dad-daughter relationship is very important in a girl's life. This relationship has a huge impact on her life, and can help her to become a successful and confident human being. A father's influence in the daughter's life shapes her self-esteem, opinions and decisions. A daughter carries the memories of the first man in her life all through her life and her moments shared with her dad will always be very much precious. Hence we bring for all the dads out there ten tips that can help them to raise happy and successful daughters.
Love your spouse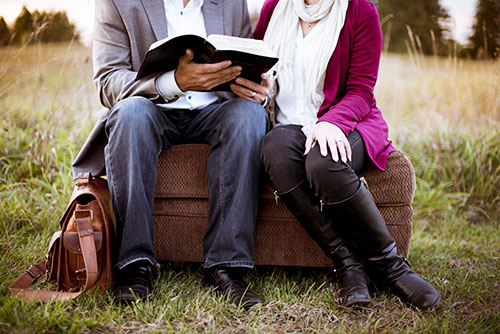 For a daughter, a father is the first male member in her life. As a result of which, her views of the opposite gender are shaped by observing him. From very early in her life she observes how her father carries himself, takes decisions and his outlook towards life. One of the most important quality in her father a daughter observes is how he behaves with her mother. A father who constantly argues and disrespects his wife leads the daughter to assume that all men could be disrespectful and authoritative. Also, for fathers who abuse their wives consistently tend to develop distance with their kids. Hence, it is very important for the fathers to show respect and love to their spouses.
Don't call the daughters a princess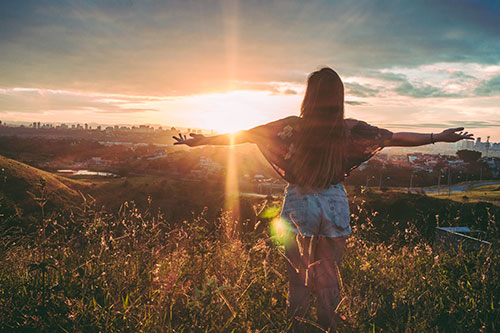 When a girl is born she naturally becomes the centre of the dad's universe. In many families, the father's call their daughters the princess of the house. However, it is very important to keep in mind that, calling her a princess may not give her the right lesson in life. She may want to become beautiful, well groomed waiting for a prince who will protect and take care of her. In the process of becoming a fairy tale princess she may not become a strong individual. Hence fathers should not hesitate to call their daughters "winners" or "fighters". These comments will help them become mentally strong and also teach them to become self-reliable in life.
Empower your daughters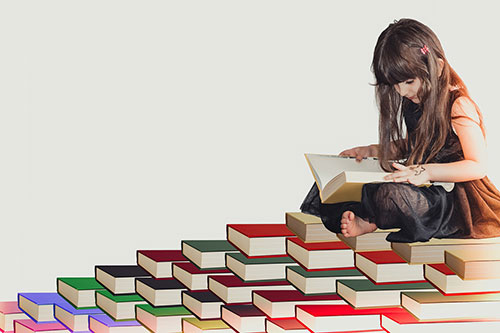 Dads should teach their daughters to become curious and inquisitive and thereby help them to explore, their own desires, talents and pursue them. Also, dads should help their daughters to take their own decisions. At the same time, they should support, and also provide valuable advice to their daughters. Dads should stop becoming overprotective of their little girls and rather help them grow up to become mature human beings.
Provide warmth
Dads should express their love for their daughters through hugs, kiss or a pat on the shoulder. When fathers are called upon to give corrections they should do it in a warm and loving manner so that daughters respond to it positively. For instance, if a daughter is not scoring well in a subject then father should through his warmth and understanding make her realise how to work on the problem to arrive at a positive result.
Talk to the daughters about puberty
When a daughter attains puberty, dads tend to feel a little awkward or embarrassed, and also feel uncomfortable about talking to their daughters in this regard, however it is important to do so. Make your daughters feel comfortable and give them pep talks about puberty and how its a natural phenomenon of life. Tell them that as a father you are there to support and help her in her growing up years. Remind and affirm your girl that it's okay to talk to you about puberty, and other things she may want to share or discuss.
Teach her to be a problem-solver
The first thumb rule is don't solve every problem for your daughter. Be a good listener and ask her for her opinion on things or situations. Ask her how would she handle this situation all by herself. Give her some time to do her research and come up with a solution. After she communicates what she has in mind, then the dads can give their opinion or advice. However do not jump and resolve the situation all by yourself or with the help of your spouse, leave it to your little girl.
Be involved in her life
It becomes very important for the fathers to stay involved in their daughters lives, to know and understand what they went through the whole day, what challenges they faced, interests they developed and many more. This can happen by developing enough communication with her. Irrespective of hectic working schedules do make time to initiate conversations with your daughter. This will help the daughters understand that fathers do care for their daughters, and are there to support them when in need.
Gender is not an obstacle
It is very important for the dads to treat their daughters as equal to the boys. If your little girl expresses her interest in learning football then do not hush her away, or tell her it is a boys' sport. Rather promote her. Tell her that there is nothing in this world which only the boys can do and girls cannot do. As dads, you can teach your daughters to cycle, swim, play sports and even drive a car. This way the daughters will develop confidence in themselves without developing any kind of gender complexities.
Become her confidante
For a daughter to discuss any of personal issues with her dad, she has to be assured that the dads will treat their issues with respect and dignity. These issues should not become dinner-table conversations with the rest of the family. Or at the same time, these issues should not be blurted out during any outings or parties. Dads should become real confidantes, in the sense they should become their daughters good friends.
Her heart is more beautiful than her appearance
Dads should tell their daughters, and remind them that they are beautiful from the inside. And this quality is essential to go far in life. Her character, hard work, nature and mentality are the main prerequisites and not the physical beauty alone. It is alright not to be the most beautiful girl from the outside but it is very important to be the most beautiful person from the inside.