The increasing incidences of violent behavior especially among male children has been a matter of grave concern lately. It is generally said girls are soft and mature in their nature while for boys aggression comes easily. In many households in India, till date parents take pride in their sons' aggressive behavior at home. The role of parenting in helping male children develop into positive and sensitive individuals cannot be overstated. So we've rounded up some parenting tips for raising a non-violent male child.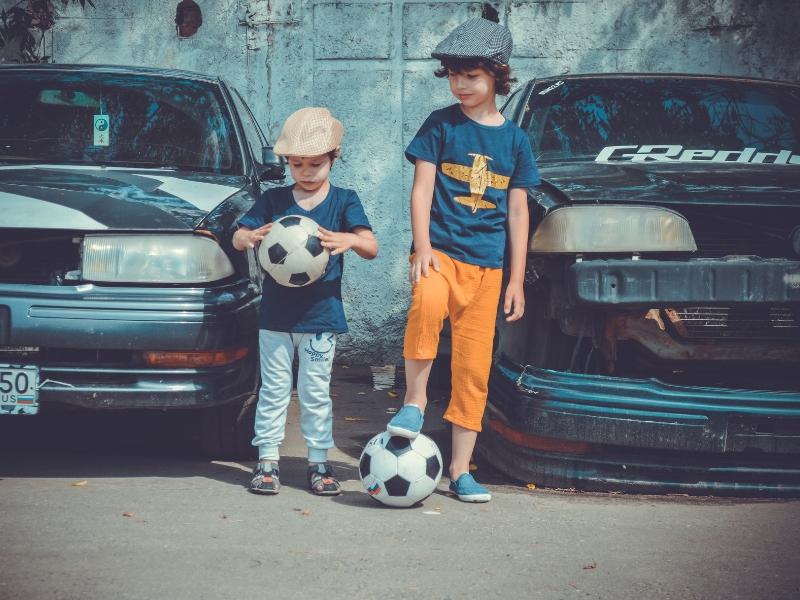 Don't promote aggression in male children: Indian households till date follow gender discrimination in several areas including behavioural expectations from male and female children. While daughters are trained to be soft spoken, boys are taught to be become tough through aggression. It is very important to put an end to this stereotype. Parents should promote both boys and girls to be empathetic and share and care for one another. Aggression and violent behavior should be dealt with accordingly.
Do not allow anyone to shame your son: According to child psychologists, shaming boys can psychologically affect them and in the long run, they may lose confidence in themselves. Continuous shaming can lead the boys to becoming violent as they grow up. Hence parents should take special care to see that their boys are not shamed by anyone. Also, try and keep your boys away from discouragement and nagging. If as parents you come across a situation wherein your boy is nagged by a neighbor or a friend, try to stop that from happening. According to research, boys who grow up in healthy and encouraging environment show less signs of aggression or violence.
Put away non-violent games and movies: Kids pick up attitudes and behavior from their peers, home environment and from the gadgets they play with. Hence parents must monitor their kids' internet activity through parental control settings. Also do not allow the boys to indulge in non-violent games. Many a times, watching violent movies can have a great impact on them. Fighting scenes may look real, and boys may try to incorporate the same in their lives. Also, in many movies violence is depicted as one of the coolest things on the planet. Hence parents should take extra care to keep their boys away from violence depicted in the media.
Introduce a pet: Taking care of a pet not only teaches a boy responsibility, but through cuddling a kitten or a pup, he will learn about values such as caring, sharing and showing love. Also, caring for a pet will make him less likely to mistreat an animal. Animals need love and care, and when your son displays the same affection to the pets he will understand the importance of caring for another creature. This will definitely help him to grow into a positive individual with no traits of aggression.
Volunteer to help: Parents should indulge in activities with your son such as planting trees or cleaning the floor and buying groceries. Parents should also train their sons in life skills such as gardening, cooking, carpentry etc. This way, parents help open up more avenues for their son to be mentally occupied and learn something that can be important in their life later.
Make school lessons more boy-friendly: Since boys tend to learn in a different way compared to the girls, parents can request the teachers to incorporate more physical movement during instruction and incorporate active learning through games and more outdoor activities. This will help the boys to stay engaged with their lessons and they will be motivated to learn more.
Encourage sports or outdoor activities: Parents must encourage their sons to engage in physical activities especially sports. Ask your son what he likes to play. Whichever sport your son is interested in, encourage him to play the sport regularly. This is because sports can help them learn about team spirit, understanding, cooperation etc. While playing games, they will learn how to stay motivated, keep their temperament cool and avoid aggression.
Embrace beauty: Boys need to learn and appreciate the beautiful things around them. Parents can start by introducing them to plants and flowers around them. Parents can also take their sons to art museums, for arts or painting classes and many more. This way they will be drawn to arts and beauty around them. They will also try and understand the deeper meaning of life from nature and art and imbibe positive human traits.